Famous People in Recovery from Addiction
When it comes to Hollywood, it's more unusual to hear about a sober celebrity than one who uses drugs or drinks alcohol. Movie and pop star culture often goes beyond normalizing substance use and extends to glamorizing it, modeling drug and alcohol use as a common element of celebrity life. This lifestyle has not completely permeated Hollywood, however. Whether they've overcome an addiction in the past and are now in recovery or have never used any substances at all, many of today's brightest stars have gone public with their abstinence or recovery.
These celebrities may come off as wild and crazy, but they swear they don't use drugs or alcohol.  
Miley Cyrus

In December 2020, Cyrus celebrated more than five weeks in recovery, and explained to Rolling Stone what made her start abstaining from alcohol after treatment for drug addiction years before.
"Actually, one of the reasons I got sober was I had just turned 26, and I said, 'I got to pull my[self] together before I'm 27, because 27 is the time you cross over that threshold into living or dying a legend. I didn't want to not make it through being 27. I didn't want to join that club," she said. "Probably about halfway into 26, I got sober. Then by 27 [November 2019] , I was pretty much fully sober. Then, like a lot of people during the pandemic, I fell off. It was really a struggle. Mental health and anxiety and all that. I lost myself there."
"Sobriety was a choice," she said. "It depends how you look at it. I think it's necessary for me to fulfill my purpose right now."
Tyler, The Creator
In February of 2020, Tyler Gregory Okonma aka Tyler, The Creator discussed his stance against drinking or doing drugs in an interview with Ken le Cafe. "I have an addictive personality, like where I wear the same outfit for a month and a half type sh-t. So me being aware of that, if I ended up liking alcohol or some sh-t, it would be the f-cking downfall of me," he said. "'Cause I would need it and I'm in a financial place where I can enable it myself, and I don't ever want to be that guy, so I'm off it. I don't even look at it."
In another interview for the cover of Fantastic Man magazine, he explained his disinterest in drinking. "Why haven't you wrestled a tiger? I don't know. I just don't want to drink," he said. "I know that I don't want to be that drunk guy. But I do know I want to hit a jump on a dirt-bike. I can look at that and say, 'I want to do that.' I've never seen anyone drunk, like, 'D-mn, I want to be that.'"
Blake Lively
"I don't drink. I've never tried a drug," Blake Lively told Allure in 2012. "It's not like I decided on these strict lifestyle choices and I'm enforcing them. It's just something that I genuinely don't have a desire for." 
Unlike her wild Gossip Girl counterpart, Lively maintains a life of sobriety. While her husband Ryan Reynolds created his own brand of gin, she developed her own line of mixers specifically for mocktails.
"I don't drink because I don't like the effects of alcohol, but I like being a part of it," she told People Magazine in November 2021. "I found that sometimes not drinking, the thing that was interesting was that it was a little alienating, because you don't feel — and maybe it's just in your own head — but you just don't really feel a part of it."
Creating the mixer line, Betty Buzz, was Lively's solution for minimizing the feelings of isolation that often accompany sobriety when participating in social events.
$uicideboy$
Aristos "Ruby da Cherry" Petrou and Scott "$crim" Arceneaux Jr.  often discuss substance use in their music; however, the duo is now in recovery after they each experienced their own long battles with addiction. 
"I was going to go to the grave before I ever got sober. It takes a lot of work for me to stay sober. I was a real-deal drug addict, you know?" $crim said in an August 2022 interview with Alternative Press. "And it wasn't just some little cute habit that I had to kick. I wish it was as easy as just waking up every day and making the choice. I'm involved in some 12-step programs that I do every day, and the people I trust to keep around me are a good support group."
In 2020, Ruby experienced something similar after an intervention by the $uicideboy$ team. "I try to look at the good things that I do have in my life, and I realize through my addictions and through rehab that the majority of my problems stemmed from self-pity, feeling sorry for myself and thinking that I had it the worst in the world," he said.
2023 will be $crim's fourth year free of substances and Ruby's third year without using opioids.
Megan Fox
"I never do recreational drugs. I'm always completely sober. I don't even drink a glass of wine," Fox told Glamour Magazine UK in April of 2022. 
Her more than ten-years of sobriety came after a bad experience at the 2009 Golden Globes, during which she drank too much champagne and, according to her, "said some sh-t she shouldn't have said." 
Fox considers abstaining from harmful substances such as alcohol to be a form of self care and a way to maintain control over her body.
"When I was in Costa Rica, somebody described the purpose of alcohol with plant medicine: you use alcohol to extract the essence of a plant. And I thought, 'That is exactly how alcohol makes me feel. As though it is extracting my essence.' Which is why I have avoided it for so long," she said.
Macklemore
In a January 2022 essay Ben Haggerty, aka Macklemore, disclosed that he had his first alcoholic drink at 14, and by 25 had progressed to using OxyContin.
"From the very start, I had the allergy where one wasn't enough, and once I started, I couldn't stop," he said. 
After hitting his rock bottom, he sought inpatient treatment and began attending 12-step meetings. 
"To people who are struggling right now, recovery starts with being honest with yourself, and then seeking help. The natural tendency as someone with active addiction is to hide, to lie, to manipulate. It is a disease of secrecy, shame and guilt. It's cunning, baffling and powerful. It's so important that we're honest with ourselves and with our loved ones," he said. "We are not responsible for the disease, but we're responsible for what we do about it."
Nicki Minaj
"I used to be happy when I was high. Now I'm happy when I'm sober. No judgement to anyone. Be gentle with yourself," Nicki Minaj tweeted in April 2022.
In a 2021 Instagram Live, Minaj explained that she is often sick and is sensitive to anything that can trigger her allergies, so she avoids drugs like cocaine. Now, the "Pills N Potions" rap artist is "sober and loving life." 
"I have a lot of friends, or acquaintances in the industry who do coke," she said. "I don't judge them for it but I've never tried it, never wanted to, never asked them to. Especially in the fashion world, that's so common and normal."
Jack Harlow
Harlow announced in an August 2021 Instagram post that he had abstained from alcohol for the entirety of that year, and planned to continue doing so.
"Haven't had a single sip of alcohol in 2021. Going the rest of the year without it. Maybe I'll never take another sip, who knows? My favorite vice was definitely drinking (I don't like to smoke) but if I learned anything this year it's that I don't need it," he wrote.
In March of 2022, Harlow told Rolling Stone about his decision to stop drinking alcohol.
"I'm sick of waking up with a dry throat, sick of feeling bloated, I'm sick of the decisions I make on it," he said. "I'm in my well-oiled-machine era. Because I can see my future right in front of me. And I feel there's so many people counting on me outside of myself."
50 Cent
At only eight years old, Curtis "50 Cent" Jackson was dealing drugs, but has still never used them. He explained to Piers Morgan in 2011 that seeing how the repeated use of drugs and alcohol affected his family members encouraged him to stay away from it. Following an experience with alcohol that caused him to become paranoid, he now avoids even casual drinking.
In his book Hustle Harder, Hustle Smarter, 50 Cent shares that he abstains from both drugs and alcohol, despite having his own brand of cognac and champagne, then explains his strategy for doing so.
"First I'll pour drinks from a bottle of Champagne for everyone who is in VIP with me," he writes. "When the bottle is empty, I'll give it to one of my guys and have him quietly refill it with ginger ale. For the rest of the night I'll have that bottle in my hand. I'll take swigs every now and then just to keep the vibe right, but I'm not drinking anything but Canada Dry."
Russell Brand
Brand discussed his decision to begin recovery from heroin in a 2013 essay for The Guardian.
"I have friends who can smoke weed, swill gin, even do crack and then merrily get on with their lives. For me, this is not an option. I will relinquish all else to ride that buzz to oblivion. Even if it began as a timid glass of chardonnay on a ponce's yacht, it would end with me necking the bottle, swimming to shore and sprinting to Bethnal Green in search of a crack house," he wrote. "I look to drugs and booze to fill up a hole in me; unchecked, the call of the wild is too strong.
In a December 2021 Twitter video celebrating 19 years sober, Brand thanked those who helped him throughout his road to sobriety and expressed his belief in recovery from substance use.
"I'd like to say to any of you that are suffering from addiction or know anyone suffering from addiction, there is a way out. It is possible."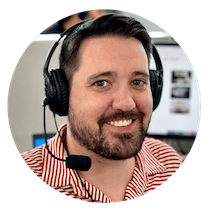 Choose Recovery Over Addiction
We're here 24/7 to help you get the care you need to live life on your terms, without drugs or alcohol. Talk to our recovery specialists today and learn about our integrated treatment programs.