The time has arrived to celebrate the groom before they tie the knot. We've come to think of the stereotypical bachelor party as a wild celebration that almost always includes strippers, alcohol and drugs. But a bachelor party can be whatever you want it to be. 
This blog post includes 21 of the best bachelor party ideas to match the groom's style. That includes people recovering from drug and alcohol addiction. Don't feel limited by recovery; feel encouraged that you don't need drugs and alcohol to have a good time.
21 Sober Bachelor Party Ideas For Every Groom in 2023
Whether you're looking for great ideas or planning a bachelor party, the goal is to make sure the groom makes it to their wedding day.
This blog covers the following topics:
How Do You Plan A Bachelor Party?
If you're in charge of planning the bachelor party, here are six steps to help you check all the boxes. These tips will ensure all essential information is communicated to the groomsmen and attendees, and also so everybody can make arrangements well in advance.
Determine the groom's expectations.

Every groom doesn't want a traditional bachelor party with strippers and alcohol, especially if they're in early recovery or working to maintain their sobriety. Ask them questions to get a sense of the vibe they want. Then, use that information to plan the best party possible.

Lock down a budget.

The budget can help you determine the party's destination and activities. Be reasonable and considerate of everybody's financial situation.

Decide what the groom pays for.

Traditionally, grooms don't pay for their bachelor parties. However, that's not always the case. Whether you decide to split costs among the other attendees or pay for everything yourself, determine what the groom will be responsible for financially and what other attendees might expect to contribute.

Pick the guests.

Remember to go with the groom's wishes. Whether he wants a large bachelor party or a small group, pick the guests and determine everyone's availability for the big event.

Communicate early on.

It's important to keep guests up to date on travel plans, costs and the groom's vibe. The sooner, the better. Whether it's a day/weekend event, stay in constant communication with the groom and his guests.

Give yourself plenty of time.

Maybe you need reservations, event tickets or custom t-shirts. Give yourself plenty of time for planning, designing, ordering, and shipping things, especially if you're traveling.  Communicate well in advance so everybody has time to save money.
Those six steps cover how to plan a bachelor party. Here are 25 great ideas that don't require alcohol or drugs.
Bachelor Party Ideas For Outdoorsmen
If the groom is a fan of the great outdoors, they'll have more opportunities for an active bachelor party that could improve their overall well-being. Studies show that being outside in nature is not only relaxing, but it also reduces stress-induced cortisol levels, muscle tension and heart rate. Here are seven outdoor activities that are fun and can help someone in recovery avoid relapse triggers.
Hiking

Zip lining 

Backpacking

Skydiving

Camping

Fishing

Hunting
Party Ideas For the Bachelor Who Loves Sports
If the bachelor is a sports lover, it might seem like a no-brainer to grab tickets to watch their favorite team. Here are eight ideas to match that vibe. Be mindful, however, that most stadiums and arenas serve alcohol. If the groom, or anyone in the group, is in early recovery, make sure they're OK with the idea before you buy tickets.
Pro sports game

College sports game

Golf trip

Paintball

Gun range

Ax throwing

Go-karts

Archery
Low-key Bachelor Party Ideas
While some grooms might want a huge bachelor party, others might opt for a more subtle pre-wedding celebration. Besides, more extravagant parties are more expensive, which can become stressful. Save money and try these six laid-back bachelor party ideas.
Cookout

Video game night

An advice or blessing party

Take a class

Spa day

Dinner and a show
How To Enjoy A Sober Bachelor Party
Don't feel pressured to drink or use drugs if you're the groom or an attendee in early or long-term recovery. If you're content with the healthy habits and routines you've built and are comfortable attending a bachelor party, enjoy yourself!  Besides, there might be someone in the group too young to drink or get into nightclubs. 
The point is, alcohol and drugs might not be available and aren't a requirement for the bachelor party. Read these tips on how to enjoy a sober bachelor party, or learn to politely decline the invitation if you think it'll threaten your sobriety. True friends will likely know your situation and support your decision. 
If you or someone you love needs support, call 888-448-0302 to speak to an addiction recovery professional.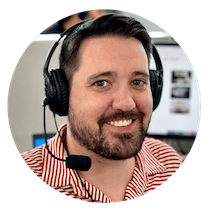 Choose Recovery Over Addiction
We're here 24/7 to help you get the care you need to live life on your terms, without drugs or alcohol. Talk to our recovery specialists today and learn about our integrated treatment programs.