Updated: August 3, 2023, at 2:09 p.m.
Exploring Rehab and Addiction Recovery Through Film
Movies are meant to entertain but also tell powerful and encouraging stories that make us think about our lives. Many moviemakers pluck life's most challenging moments and curate them on the silver screen. That includes the crippling disease of addiction, experienced by more than 46 million Americans who meet the criteria for a substance use disorder (SUD).
Stereotypes and Stigma
Filmmakers have a way of presenting addiction in various lights, whether through comedy, the origin stories of world-famous entertainers, or family struggles. Many of these movies feed into negative stigmas of addiction and aren't always accurate portrayals of how the disease works. Some also capture that millions of people struggling with addiction aren't getting the help they need to overcome the disease.
While the stories depicted in most recovery movies are fictional, please understand that addiction isn't. Overcoming the disease is a reality and an absolute possibility for millions, many of whom might not even know they're struggling with drugs or alcohol.
5 Addiction Rehab and Recovery Movies
We've curated a list of five of the most thoughtful and inspiring movies that use addiction recovery to invoke self-reflection.
These movies, however, aren't exclusive to people struggling with drugs or alcohol. Gather a group of loved ones and watch these movies whether you or someone you care about is in early recovery or if you're looking for a powerful, redemptive story that follows the ups and downs of a person struggling with addiction.  You'll see five of the best movies where the actors illustrate different scenarios, including:
WARNING: While the addictions shown in these movies are fictional, some of the scenes contain graphic content that might trigger a relapse. Try reviewing the movie list with a peer, a counselor, or a loved one who can help you decide if it's OK to watch. Call 888-448-0302 to talk to a Patient Navigator at Landmark Recovery.
We hope these movies remind and encourage you that treatment programs and people are willing to help. Here are five of the most inspiring movies to watch about addiction recovery.
1. Clean and Sober (1988)
Michael Keaton stars in this 1988 drama about Daryl Poynter, a successful real estate agent who suffers from the effects of cocaine addiction. Daryl's drug habit lands him in legal trouble after he embezzles nearly $100,000 of his company's money, then loses it on the stock market. When Daryl wakes up next to a woman who's died from a cocaine overdose, he attempts to hide from the police and his company's investigation in a drug addiction treatment center that will maintain his anonymity.
Daryl accepts the help during the treatment program and eventually recovers from his cocaine addiction.
Addiction Doesn't Discriminate
"Clean and Sober" illustrates that addiction can happen to anyone, regardless of race, gender, or socioeconomic status. No matter what point of your recovery you're in, it's important to note that addiction is a disease that can be developed under any circumstance that presents risk factors for substance use, like stress from a high-paying career.
Research suggests that high-income people face stress from their careers and financial obligations compared to the general public. As a result, many people turn to alcohol or drugs to cope and face the risk of developing an addiction.  If they experience legal or financial issues, their wealth allows them to avoid consequences like jail time or the loss of employment.
This plays out in the movie when Daryl attempts to flee the country and avoid questions about the stolen money and the young woman who overdosed. 
2. 28 Days (2000)
In this redemptive romantic comedy, actress Sandra Bullock plays Gwen Cummings, a New York newspaper columnist who struggles with drugs and alcohol. After Cummings crashes a stolen vehicle into a house, a judge gives her two choices: go to jail or court-ordered rehab. She chooses rehab and is sentenced to complete a 28-day inpatient rehab program. 
Cummings initially refuses to participate in the recovery program. Then, she finds herself in danger of being kicked out of treatment after she's caught sneaking pills into the facility with the help of her boyfriend. Cummings is given a second chance, which she uses to actively engage in group therapy sessions and grow closer to her peers at the facility.
She completes the treatment program, attempts to rebuild the relationship with her estranged sister, and breaks up with her enabling boyfriend to focus on her recovery journey.
Obstacles That Threaten Recovery
We see Cummings continuously faced with real-life challenges fueling her substance abuse and threatening her impending recovery. For starters, she's romantically involved with someone who enables her substance use, even when she begins to take her treatment program seriously. Addiction treatment centers are safe and substance-free environments.
Cummings' boyfriend proves to be a danger to her recovery when he helps her sneak pills into the facility and then brings her alcohol during visitation. It's also worth pointing out Gwen's family dynamics. Research from the National Survey on Drug Use and Health (NSDUH) shows that over eight million children in the United States live in households with at least one parent who experienced a past-year SUD. The movie highlights how Gwen's family has a history of addiction. 
Her mother died from a drug overdose when she was a child. These types of traumatic events called adverse childhood experiences (ACEs), can stunt a child's development. However, "28 Days Later" shows viewers how the camaraderie and peer support developed during rehab can be tools to overcome addiction. These tools help people in recovery cope with grief and other negative emotions.
3. Ray (2004)
The 2004 biopic stars Jamie Foxx as rhythm and blues (R&B) music legend Ray Charles. The movie follows the life of Charles, who loses his sight as a child before ascending to a successful music career spanning decades. That includes hit songs, worldwide tours, awards, and his home state of Georgia adopting "Georgia on Mind" as its state song.
But Charles' success story is not without controversy, which we see examined throughout the movie. 
Overcoming Heroin Addiction
The movie shows Charles navigating through affairs, racism experienced during the civil rights era, and various business problems with executives and musicians within his camp. However, none of the issues portrayed in the movie give Charles more problems than his struggles with an addiction to heroin, a natural opiate.
Charles' wife often confronts him about his opiate drug use. He's also arrested for drug possession and loses a loved one to overdose. His final drug possession arrest leads to a court-ordered rehab stint, where Charles works to overcome his heroin addiction.
During medical detox, he experiences common but uncomfortable opioid withdrawal symptoms, including nausea, vomiting, and involuntary muscle twitches. We also see Charles experience hallucinations, during which he visualizes his mother, who criticizes him for letting his addiction "cripple him" more than his blindness. Fortunately, Charles accepts the help of the medical staff at the treatment facility and quits heroin for the betterment of his health, his relationships, and his career.  
4. Rachel Getting Married (2008)
People recovering from SUD might feel alienated from loved ones due to their addiction. We see this play out in the 2008 movie "Rachel Getting Married," which tells the story of Kym Buchanan (played by Anne Hathaway). Kym leaves inpatient rehab to attend her sister's wedding but struggles to reintegrate back into her family, who've seemingly distanced themselves due to her addiction.
By the time Kym heads back to rehab at the end of the movie, we see that she and her family haven't completely healed from the pain caused by her substance use problems. 
Relationships Might Change During Recovery
We could view Kym's return to rehab as a failed attempt to reconcile with her estranged family. We can also see Kym returning to inpatient treatment with unsolved family issues as one of the outcomes facing a person who leaves rehab early. After all, addiction is a disease that can test the limits of relationships.
One of the symptoms of SUD is that it causes a person to choose substance use over other activities or people that once brought them joy, like spending quality time with family and friends. Kym struggles to find happiness in many things related to her family, including her sister's pregnancy announcement and wedding. Kym and her family aren't ready to move past trauma. That includes her involvement in her younger brother's death or the lies she told during rehab. 
Kym's return to inpatient treatment could be best for her and her family. She learns more about coping with stress and negative emotions inside a distraction-free environment until she's ready to go home. Meanwhile, her family is free to discover their own form of healing.
5. Flight (2012)
Denzel Washington plays an airline pilot named Whip Whitaker in this 2012 drama. During the movie, an intoxicated Whitaker heroically saves most of his flight's passengers during a crash landing. However, Whitaker spends the rest of the film examining the landing details under the microscope of a National Transportation Safety Board (NTSB) investigation.
Whitaker, who we see struggling to control his drinking, has the opportunity to clear his name at the impending NTSB hearing. However, he tells the truth about being under the influence while piloting the plane. Although Whitaker ends up serving jail time, he uses his sentence to get clean. He also spends time developing a stronger relationship with his son.
Admitting Powerlessness Over Addiction
Towards the end of "Flight," we see Whitaker demonstrate one of the most crucial steps to overcoming addiction. Rather than allowing one of the deceased flight attendants to accept responsibility for the alcohol discovered during the investigation, Whitaker admits in front of a room of officials and spectators that he has a drinking problem. At that moment, he takes back the power that alcohol addiction had over his life. 
His price to pay is a jail sentence and likely expulsion from being a pilot. However, telling people about the addiction grants Whitaker an opportunity for restoration. He can restore his body from the harmful effects of alcohol abuse and his relationship with his son.
TV Shows Addressing Substance Use
If you're not interested in watching feature-length movies but are still curious about addiction recovery, we wrote a blog post about five of the most popular TV shows exploring teen substance use.
Explore Addiction Treatment Options
If you or someone you care about suffers from addiction and wants more information about addiction treatment, call Landmark Recovery today at 888-448-0302. One of our Patient Navigators will answer questions, provide helpful resources and walk you through the admissions process. Visit our locations page to find a treatment center in your area.
Back to Top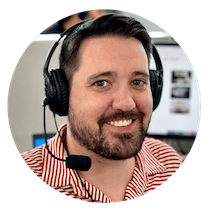 Choose Recovery Over Addiction
We're here 24/7 to help you get the care you need to live life on your terms, without drugs or alcohol. Talk to our recovery specialists today and learn about our integrated treatment programs.