Sad the Halloween festivities with your family and friends are over? Let the fun continue with these delicious fall-themed non-alcoholic drinks and appetizers! They are simple recipes, look great on-display, and are sure to be a hit at your fall party or family Thanksgiving. These refreshing and savory pairings are also healthy options for anyone in recovery from drug or alcohol addiction.
Why does Landmark Recovery care about healthy drink and food recipes? Addiction ravages the body; this fact is not new. Excessive alcohol use can prevent your body from absorbing vitamins and minerals from the foods you eat, weaken your immune system, and lead to chronic illnesses like heart and liver disease. Drug addiction can quickly take its toll on your teeth and gums, harm major organs in your body, and cause damage to your brain and nervous system.
When people come to Landmark Recovery for drug or alcohol rehab, we get to work immediately to flush toxic substances from their bodies through detox, but we also work to hydrate and replenish their bodies with vitamins and minerals. Caring for their physical health through nutrition is vital to their recovery success and to live truly healthy lives.
Disclaimer: To drink or not to drink mocktails and virgin drinks?
This is a common topic of discussion in addiction treatment and recovery. Some argue that non-alcoholic versions can allow recovering alcoholics to enjoy refreshing, seasonal drinks. Others warn it is flirting with the possibility of relapse.
Whether or not this is helpful or harmful to your sobriety is entirely personal to you! What may be triggering to you may not be triggering to someone else, and vice versa.
With that being said: It is also incredibly important to note that how long you have been in recovery should not affect your decision. You could be a sobriety veteran and know that non-alcoholic versions of drinks are going to push your personal limits.
If you are unsure where you fall on the decision, here are three key questions to ask yourself:
What, if anything, would this drink do for me? The purpose of the drink is key: Do you merely want something refreshing, or is it a source for numbing-out or filling a void? Be honest with yourself; take inventory of your emotions and mindset when considering a non-alcoholic drink.
What is and isn't triggering to me? If knock-off versions of alcoholic recipes leave you longing for the real thing, this may be a sign to find something entirely new that doesn't remind you of alcohol. On the other hand, a virgin version of your past go-to drink may be off-limits, but other virgin drinks may be safe for you.
Am I worried about what other people think? This may be the most difficult question you must answer. If you find yourself wondering what other people think about your non-alcoholic drink, you might need to take a moment of self-reflection. Honoring your healthy choices – to do what is best for your sobriety – is more important than what anyone thinks of you!
Pairings

Sparkling Grapefruit Rosemary Refresher
Nutrition facts: Grapefruit is high in vitamins A and C, both of which support a healthy immune system.
Ingredients (Yields 3-4 drinks):
Fresh rosemary
Pink grapefruit juice (squeeze your own or use store-bought)
Sparkling seltzer
Directions:
Muddle 1 tablespoon of fresh rosemary leaves in the bottom of each glass.
Add ice and fill the glass one-quarter of the way with pink grapefruit juice.
Top with seltzer and stir together.
Before serving, garnish with a sprig of fresh rosemary leaves.
Toasted Spinach Spread Crostini
Nutrition facts: Spinach is rich in vitamin K, a key factor in blood clotting and bone metabolism, and calcium, which is essential for bone health.
Ingredients (Yields 15-20):
¼ cup toasted almonds, & more for garnish
1 baguette
Olive oil
1 pound spinach
1 clove garlic
¾ cup sour cream
1 tsp chopped fresh parsley
1 tsp chopped fresh thyme
1 tsp chopped fresh chives
1/8 tsp cayenne pepper
Kosher salt
½ lemon juice, & for zest
Directions:
Preheat oven/toaster oven to 350 degrees F.
Toast chopped almonds until fragrant and golden, roughly 5 to 10 minutes. (Watch carefully as they can burn easily!) Remove from oven and allow time to cool.
Slice baguette diagonally in ¼-inch-thick slices and brush with olive oil. Broil until toasted, about 2 to 3 minutes.
Steam spinach in a steamer basket, or in a skillet, until wilted. Drain water.
Put spinach and garlic in a food processer and pulse until smooth. Then add sour cream, almonds, parsley, thyme, chives, cayenne, and salt. Pulse until combined.
Stir in lemon zest and lemon juice.
Spread spinach spread onto the toasted bread, then sprinkle with remaining chopped almonds. Serve and enjoy!

Pomegranate Spritzer
Nutrition facts: Pomegranates are extremely high in antioxidants, which protect your cells from damage and inflammation, and can help prevent cancer.
Ingredients (Yields 2-4 drinks):
Fresh pomegranate arils (seeds)
2 tablespoons pomegranate juice
4 teaspoons simple syrup
2- 6 oz club sodas
Directions:
Combine pomegranate juice, syrup, and soda. Pour into ice-filled glasses.
Add more syrup or pomegranate juice to taste.
Top with pomegranate arils (seeds) and serve.
Pomegranate-Brie Phyllo Cup Snacks
Nutrition facts: Walnuts are high in polyunsaturated fats, specifically omega-3, which can help lower your LDL (bad) cholesterol.
Ingredients (Yields 15):
15 mini phyllo shells
Fig jam
Brie
Chopped walnuts
Pomegranate arils (seeds)
Directions:
Preheat oven to 350 degrees F.
Place the phyllo shells on a baking sheet and toast, 3 to 5 minutes.
Next, fill each shell with ½ teaspoon of fig jam, a ¾ inch cube of brie, and some chopped walnuts.
Return the phyllo shells to the oven until the cheese is bubbling, about 10 minutes.
Take out of the oven and top with pomegranate seeds. Serve!
Nutrition facts: Soy milk contains all nine essential amino acids (essential AA's cannot be made by the body and therefore must come from food), making it a great source of protein.
Ingredients (Yields 2):
1 ½ cups vanilla soy milk
1 large egg + 1 yolk
3 tablespoons sugar
1/8 tsp pumpkin pie spice
1/8 tsp cinnamon
1/8 Kosher salt
¼ tsp pure vanilla extract
¼ tsp pumpkin puree (or canned)
Fresh grated nutmeg
Directions:
Pour soy milk into sauce pan. Add egg and yolk, sugar, pumpkin pie spice, cinnamon, salt, and vanilla. Heat on medium high and whisk well.
Whisk regularly until mixture comes close to a boil. The mixture should thicken and a froth will start to form at the top. At this point, remove the pan from burner and quickly whisk in pumpkin puree.
Pour into serving mugs and grate nutmeg on top. Serve!
Nutrition facts: Popcorn is very high in fiber, which is beneficial to your digestive health.
Ingredients (Yields 16 cups):
6 tablespoons vegetable oil, halved
½ cup popcorn kernels
12 sage leaves
Kosher salt
4 tablespoons unsalted butter
2 teaspoons poultry seasoning
2 cups roughly chopped pecans
2 cups crushed apple chips
1 ½ cups dried cranberries
¼ cup finely chopped fresh parsley
1 tablespoon finely chopped fresh rosemary
1 tablespoon finely chopped fresh thyme
Directions:
Heat 3 tablespoons of the vegetable oil with a few popcorn kernels in a large pot or Dutch oven over medium heat until one kernel pops; then, add the remaining kernels, cover with a tight-fitting lid and cook, shaking the pot occasionally, until the popping stopes.
Heat the remaining 3 tablespoons of vegetable oil in a small skillet over medium heat. Add half of the sage leaves and cook until crisp, then remove with a slotted spoon and drain on paper towels. Season with salt and repeat with the remaining sage.
Melt the butter in a small saucepan over medium heat and whisk in the poultry seasoning. Combine the popcorn, pecans, apple chips, dried cranberries, parsley, rosemary, and thyme in a large bowl, Drizzle with the butter mixture, season with salt and toss.
Crumble the fried sage on top and serve!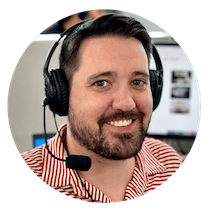 Choose Recovery Over Addiction
We're here 24/7 to help you get the care you need to live life on your terms, without drugs or alcohol. Talk to our recovery specialists today and learn about our integrated treatment programs.