If overcoming addiction was as easy as simply deciding to stop using substances, then there's a good chance that most of those with a substance use disorder (SUD) wouldn't even need treatment. Recovering from addiction requires more than just a list of new year's resolutions and a pocket full of ambition. You must be willing to accept help and understand that there are qualified medical professionals out there that can help you by medically managing your addiction, teaching you healthy coping skills and supporting your personal journey.
Related: What Dry January Can Teach You
Recovery is a lifelong process that must be maintained. It's not easy, but recovery is worth it in order to live a lifestyle where you don't rely on drugs and alcohol to function and can deal with stressful life events.
Beware of unrealistic resolutions
If you or a loved one struggles with addiction, quitting cold turkey might not be one of your more realistic and wise New Year's resolutions. It's also something that's not recommended in the addiction recovery space. However, we're presenting six realistic New Year's resolutions to help you build momentum toward achieving a full recovery and living a happier, healthier life.
1. Turn to your loved ones for support
Whether it's your parents, siblings, co-workers or a romantic partner, anyone around you that can provide encouragement, love and motivation as you deal with your addiction represents an entire community of those who can rally around you. In fact, "community" is actually one of the four dimensions of recovery from drug and alcohol addiction developed by the Substance Abuse and Mental Health Services Administration (SAMHSA):
"Having relationships and social networks that provide support, friendship, love, and hope."
You might not be 100% ready to go to inpatient rehab or 12-Step meetings by the very first day of the year, but it's never a bad idea to surround yourself with people who will help hold you accountable in the new year and keep your best interests in mind. However, If you have people in your life that you don't get along with or judge you for developing an addiction, try your best to avoid them in the new year.
2. Make one healthy change for your body
Making one small change in your routine could make the biggest difference for your health and wellness long-term if you're someone that struggles with drugs or alcohol. For example, monitoring your alcohol use and being mindful of how much you drink could be the key to avoiding a binge drinking episode that could result in negative health consequences. We know that alcohol addiction, namely alcohol use disorder (AUD), involves the inability to control your drinking despite physical, mental and social problems like:
You become physically sick when you attempt to limit your drinking or quit altogether

You have uncontrollable cravings to drink whenever you're not drinking

You do things you wouldn't normally do in order to drink, such as steal items or miss work

You no longer take joy in people and activities that used to make you happy (e.g., hobbies, spending time with loved ones, etc.)
Many people also have long-term dietary and fitness goals in mind around the new year. Therefore, being mindful of how much alcohol you drink could help you get a head start on those goals. As your mind and body slowly become less dependent on alcohol, if you have an addiction, you might even start to realize that your addiction was the result of past trauma that led to emotional triggers. This directly leads to the next point…
3. Identify your triggers
The holiday season in general is a common relapse trigger for people struggling with drug or alcohol addiction. As you reflect on the past year, see if you can identify specific instances that led to you drinking or using drugs. Maybe seeing your family during the holidays made you feel awkward and judged. You might've also gotten frustrated with not meeting a previous goal you set, and turned to drugs and alcohol to cope.
If you can identify even one negative, emotional trigger that connects to your substance use, imagine how much more work you can do with the help of licensed therapists at drug and alcohol rehab centers. You can also try attending 12-Step meetings and hearing from people at different stages of recovery. Either way, reflecting on what causes you to drink or use drugs is a great resolution to help carry you through the new year.
4. Read or watch something inspirational
This resolution is perfect for those who love to read or watch positive stories. Whether it's a blockbuster movie, trending TV series or award-winning book, there's plenty of inspirational content to consume in the next year. You don't have to rush into it all at once, either. Here's a list of ideas to help you get started:
5. Forgive yourself
Forgiveness is difficult for anyone to give and receive, especially when addiction is involved. It requires understanding, compassion and a willingness to accept past mistakes that might've come as a result of your addiction and move forward. Forgiveness is difficult, true – but it's not impossible. It takes time and resiliency. 
If one of your New Year's resolutions involves overcoming addiction, try to take some time to learn the power of forgiving yourself and others.
6. Gather a list of helpful resources
What could be better than having a helpful list of resources to turn to when you're ready to try long-term recovery in the new year? Here are a few examples:
Start the New Year off with recovery in mind
As we begin a new year, it's important to consider any progress away from addiction and toward long-term recovery as positive. You might not be where you want to be right now, but hopefully, an achievable list of resolutions can help empower and motivate you on your personal journey. We also wrote a blog about what "Dry January" can teach you to help you sustain your recovery.
For more information on taking positive steps toward overcoming addiction, call 888-448-0302 to talk to a recovery specialist at Landmark Recovery. You'll be connected to a dedicated member of our admissions team in 15 minutes or less. They're able to answer questions 24/7 on a confidential phone line. If you'd rather talk to someone in person, visit our locations page to find a treatment center near you.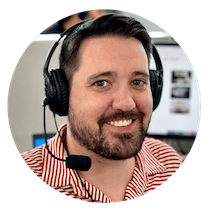 Choose Recovery Over Addiction
We're here 24/7 to help you get the care you need to live life on your terms, without drugs or alcohol. Talk to our recovery specialists today and learn about our integrated treatment programs.