What if you could trade one Christmas holiday in drug and alcohol rehab for a lifetime of healthy and happier holidays? For many people struggling with addiction, Christmas is the best time of the year to check into a treatment center.  It might not sound ideal to spend the winter holiday away from friends and family, but inpatient rehab gives you the chance to avoid a fatal drug overdose and break free from addiction inside a structured, distraction-free environment.
You may even consider getting treatment for a drug or alcohol addiction as a gift for both yourself and those who love you. You're showing them that you're committed to getting better and prioritizing them over the use of harmful substances. It means they'll get more of the real you. You'll get a head start on your personal goals for the new year. 
Here are seven of the absolute best reasons to go to drug or alcohol rehab this Christmas.
1. You won't spend Christmas alone during rehab
During inpatient rehab, you're guaranteed to be surrounded by peers who can relate to your struggles and also share your desire to overcome addiction. While most people spend Christmas with loved ones, others don't always have the same opportunities for togetherness. This can invite feelings of loneliness and depression, which is a reason a person struggling with addiction might feel triggered and turn to drugs or alcohol. 
According to a 2020 ValuePenguin survey, 11% of Americans reported feeling loneliness heading into the winter holiday season. At least 13% survey respondents said they'd been diagnosed with seasonal affective disorder (SAD), which occurs in up to 5% of the U.S. population.
If Christmas makes you feel alone and you struggle with drugs or alcohol, this is a great reason to spend it in rehab, surrounded by people who know what you're going through and can help you break free. At Landmark Recovery, we take pride in hiring caring staff members, most of which are rehab program graduates, and can relate to and empathize with patients. Call 888-448-0302 to speak to a recovery specialist on a confidential phone line. 
2. You'll receive the gift of recovery
Clearing your body of harmful substances and learning how to live a substance-free lifestyle is one of the greatest gifts to grant yourself during Christmas. Not to mention, because addiction is a disease that can also impact your friends and family, they'll benefit from your gift of long-term recovery. Perhaps drugs and alcohol have made your behavior unpredictable during and around the holiday season.
Therefore, the best thing you can do is get treatment and break free from a constant cycle that makes Christmas difficult to bear for you and your loved ones. Making the decision to enter rehab during Christmas is a gift that will allow you to put your health first so that you begin the new year with a clean slate and a clear mind. Speaking of the new year.
Related: Which Holidays Impact Addictions the Most?
3. You'll avoid the "New Year's resolution" crowd
People tend to wait until the beginning of the year to start their journey to achieving personal goals. The reality is that some people would rather be home with their family during Christmas and put off treatment until the new year. Think about how many people make quitting drugs and alcohol or going to the gym one of their "New Year's resolutions." The same happens in addiction rehab facilities, as January picks up and capacity tends to be higher.
However, for people struggling with drugs or alcohol, waiting until January 1 to get treatment could ultimately be the difference between life and death. Most rehab facilities like Landmark Recovery are open 24 hours a day, 365 days a week. Although business persists, as usual, facilities tend to be quieter during the winter holidays.
"We do our best to bring extra special attention to our intakes," said Dustin Wasson, executive director at Praxis of South Bend by Landmark Recovery, an addiction treatment center serving Medicaid patients in northern Indiana.
That means that Christmas could be the best time to enter rehab and receive a more intimate treatment experience. Plus, you'll have graduated and be well on your way to maintaining your recovery when the volume ramps up in January. No need for a New Year's resolution if you get a head start on learning healthy coping skills during Christmas that can carry over into the new year and last a lifetime.
Wasson said that while most patients are in a good mood during Christmas, the goal is to "provide a warm welcome and bring a festive vibe when they arrive" to ensure they get the help they need.
"We get the pleasure of meeting them on the worst day of their lives, and holidays can make it that much harder," Wasson said. "It's a step toward a new direction. For most patients, it's life or death. So, they're happy to be alive and seeking help."
4. You won't lose your job during Christmas
Beyond the Christmas holiday, many people delay treatment because they either can't afford to take off work or are worried about losing their job. Most addiction treatment programs require a minimum 28-day stay at a rehab facility to ensure a successful, sustained recovery. Therefore, it's easy to see why someone might feel anxious about going to treatment for an extended period of time. 
However, people with substance use problems are protected under the American Disabilities Act (ADA) and Family and Medical Leave Act (FMLA). The ADA states that employers can't fire you if you enroll in an addiction treatment program. With FMLA, you can take up to 12 weeks of unpaid, job-protected leave for drug and alcohol rehab. 
You might also have enough paid time off (PTO) alongside the bank holidays to compensate for lost income during rehab. In that case, use any remaining vacation time to work on restoring your health. When everyone returns for the new year, you'll be the best version of yourself. As you can see, between legal protections and paid vacation time, Christmas is an ideal time to go to rehab and overcome your addiction.
5. You can escape the distractions and relapse triggers
Can we be honest? Christmas isn't always the "Most Wonderful Time of the Year" for everybody. Especially those suffering from substance use disorder or co-occurring mental health problems. While Christmas might provide quality family time for some, it can be the most stressful time of the year for others. 
For people with substance use problems, being surrounded by a chaotic home environment or shaky family dynamic could be factors that trigger a relapse and return to drugs and alcohol. Christmas could also be associated with bad memories that people use drugs to forget about. 
Spending Christmas in rehab might not sound attractive at first, but it might provide you with the best opportunity to get the help you need. You'll be able to spend time in a safe and structured environment where celebrating Christmas won't distract you from focusing on your recovery. Plus, you'll learn the skills to handle negative emotions and stressful situations without turning to drugs or alcohol.
Related: Do People Overdose More During the Holidays?
6. You don't have to miss out on Christmas festivities
If you're worried you'll miss annual Christmas traditions or festivities during rehab, don't be. Most facilities like Landmark Recovery are open 24 hours a day, 365 days a week. That means your loved ones can come to celebrate Christmas during Family Day and visiting hours. They can write letters, come sit in on family classes or group therapy sessions, and gift you with your favorite snacks, books or a Christmas present you've been wanting all year. 
Call 888-448-0302 for more information on visiting hours and what gifts you can bring to a loved one during inpatient rehab.
7. Will you really miss anything?
"Part of my role on those days is to be an example of how missing one holiday for a lifetime of holidays is well worth it," Wasson said.
Every year there are holiday parties at the office, at home or at school where alcohol is served and things tend to get out of hand. A 2021 survey conducted by OnePoll, on behalf of Ritual Zero Proof, revealed that three in five people don't enjoy going to holiday family gatherings, with nearly half sharing that the event always ends in tears. That's another example of a high-stress environment that could trigger a relapse for people in active addiction who haven't learned healthy coping skills. 
If you can recall the last few Christmases you had, were there times when your addiction or stressful events overshadowed the good times, causing strife and pain among your loved ones? If spending Christmas at home causes more pain than good, going to rehab might be the best option that can help lead to happier and healthier holidays down the road.
This Christmas, gift yourself with long-term recovery 
If you or a loved one is struggling with drugs or alcohol, don't let the holiday season stop you from getting help. You can't put a price tag on restoring your long-term health. Plus, you and your loved ones get to enjoy the best version of yourself you have to offer.
Call 888-448-0302 for more information on medical detox and behavioral therapy programs with licensed addiction counselors. At Landmark Recovery, we can get you connected to an admissions team member in 15 minutes or less to answer all questions on a confidential phone line. 
Our facilities are open 24/7. Click here to find a treatment center near you.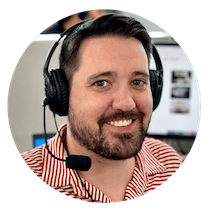 Choose Recovery Over Addiction
We're here 24/7 to help you get the care you need to live life on your terms, without drugs or alcohol. Talk to our recovery specialists today and learn about our integrated treatment programs.