Millions of Americans left their jobs during what has been dubbed "the great resignation." Whether for economic reasons, burnout during the pandemic, company changes, or a combination of all three, it seems that people are more determined than ever to find jobs that do more than just pay the bills. People want opportunities to make a difference. Sound familiar?
Enter Landmark Recovery, the fastest-growing privately owned drug and alcohol addiction treatment provider in the nation. We're also a different kind of employer – an employer people are excited to work for. Our mission is to "unlock human potential." Unlocking human potential applies to both those we serve and those providing service. That means Landmark is focused on helping employees grow, gain skills and advance their careers.
It's not an accident that we've been recognized twice by Newsweek as one of "America's Best Addiction Treatment Centers" and as the "#1 Best Addiction Treatment Center in Kentucky." That ranking came from hundreds of healthcare providers, therapists and case workers who see Landmark as a special place. We've got opportunities to literally save lives, whether it's in our treatment centers or at our home office in Franklin, Tennessee. Here are nine reasons you should consider working at Landmark Recovery.
1. Our values. 
Landmark truly takes a personal approach to help people find recovery. We offer strong clinical programs with an introduction to different ideas and ways to achieve sobriety. We provide wonderful after-care options and are constantly trying to improve our support network. That includes our free alumni network.
2. Chance to help others
Seeing the change in our patients once they experience that first glimpse of hope (that "lightbulb moment") is endlessly rewarding! It is truly miraculous to witness and be part of.
3. Positive, healthy company culture
Our staff loves coming to work. We have an open-door policy where any and all ideas are heard. We value what our employees say. We are a great team that truly wants to help each other, and our patients, succeed.
4. A no judgment zone
You can expect to meet Landmark employees and alumni with incredible stories of recovery and hope who are making a difference working with our patients. Not only is our work environment inclusive and non-judgmental toward employees who have struggled with addiction in the past, Landmark Recovery also offers services for employees who are currently struggling with a substance use disorder.
5. Landmark Recovery pays well and is highly competitive with salary.
We know that fair pay is crucial for keeping our employees happy and motivated to grow their careers with us. That's why we regularly review the market and evaluate job performance to ensure that our employees are receiving competitive pay that matches the current market rate. Instead of worrying about whether your pay is fair, our goal is to make sure that you're compensated appropriately for your skills, experience, and performance, so you can focus on what you do best.
6. Great benefits: student loan repayment, 401K matching, unlimited PTO.
You can start receiving $5,000 per year towards your student loans after 6 months of employment through our repayment program (no lifetime cap). At 90 days of service, you'll be eligible for company-paid contributions to your Health Savings Account (HSA) and a fully vested 4% matching contribution to your 401(k) plan. Additional benefits are also available for 2 years of service.
Oh, and we have unlimited PTO!
7. Landmark Recovery is growing rapidly, and there is room for growth in positions. 
Our rapid growth opens the potential for career advancement. Landmark Recovery is dedicated to promoting from within, so if you come in and show us leadership potential there's a great chance you will get the opportunity to take the next step.
8. Our CEO really cares.
Our founder and chief executive officer, Matt Boyle, started the company after seeing family members experience addiction. He truly believes that everyone should have access to affordable treatment and it shows in every decision we make.
9. Landmark Recovery Rocks!
There are few places as rewarding to work as Landmark. From our startup mentality to our ground-breaking treatment programs, everyone who works here is making a difference in the lives of those battling addiction. We believe we can save lives. The energy and compassion you'll find inside Landmark is unmatched. We rock.
Join the Team
Landmark Recovery is actively responding to the United States drug and alcohol addiction crisis by offering addiction treatment that is affordable, comprehensive, and addresses the underlying causes of substance use disorders. We are a rapidly growing company that is adding passionate (and well-compensated) employees to its numbers daily – and will continue to do so – as it expands nationwide in 2023. And you want a job that offers great benefits, an employer who values your time and work, not to mention a job that makes you want to get out of bed in the morning.
If you believe you would be a great fit our team, don't wait. Apply today!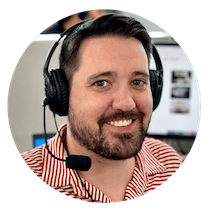 Choose Recovery Over Addiction
We're here 24/7 to help you get the care you need to live life on your terms, without drugs or alcohol. Talk to our recovery specialists today and learn about our integrated treatment programs.