States like Indiana and Kentucky have seen the full effects of the opioid crisis and the drug epidemic that has hit the country and led to the deaths of hundreds of thousands of Americans. Between rural and urban areas around the country and in those states, nobody is safe. Luckily, organizations that have drug rehabs in Indianapolis and other urban areas are there to help people overcome their substance abuse problems.
There have been questions surrounding the efficacy of drug rehabs and how effective they can be. It is important to understand that addiction is a lifelong struggle and that while not everyone will achieve long-term sobriety, alcohol and drug treatment centers can improve you or your loved one's chances of kicking your dangerous habit and getting healthy.
State of Addiction: Indiana
Drug addiction is one of the worst health crises that the state of Indiana faces.
The state of Indiana has seen a huge spike in the overdose death rates over the past two decades. The most recent data from the National Institute on Drug Abuse from 2017 shows that the state drug overdose rate was over 35% higher than the national average.
Unfortunately, there haven't been any signs that the problem in the state is slowing down. In fact, from 2016 to 2017, there was a 22.5% increase in overdose deaths and the state experienced a record high number of overdoses.
One of the biggest reasons that the state of Indiana has dealt with these sharp increases in overdose deaths is due to the rise of opioids in the country.
Opioid Crisis
As we know from watching the news, the opioid crisis is a serious and deadly issue that has lead to the deaths of hundreds of thousands of American over the past two decades.
The opioid crisis has had disastrous effects across the country. However,when you look more closely at certain states and cities, you can see just how terrifying this epidemic is. According to the Indy Star, more than 1 in 20 people in Indiana have engaged in the nonmedical use of opioid painkillers.
In 2017, Indiana providers wrote almost 75 prescriptions per 100 persons, much higher than the national average of 58.7 prescriptions. Moreover, the number of Indiana citizens who have died from drug poisoning has increased by 500 percent since 1999.
Drugs and Alcohol In Indianapolis
Throughout the state, Indianapolis is one of the most affected cities. Indianapolis is in Marion county, looking at how the opioid crisis and the drug epidemic has impacted the county could be a good indicator of how the opioid crisis is impacting urban communities and cities across the country.
Drugs
According to data from the Indiana State Department of Health, heroin is a serious concern for the county of Marion. The Department of Health found that there were almost 140 emergency room visits involving heroin in 2016, almost doubling the state average of 70.7 hospitalizations. Moreover, the county also had a high arrest rate.
Opioids
According to the data from the Indiana State Department of Health, Marion county, had an 192.7 emergency room visits that involved any opioid in 2016. This is a huge difference between the state average of 104.5.
Alcohol
While illicit drugs and opioids are a primary concern in the state, alcohol is something that also needs to be taken into consideration. Just because alcohol is legal doesn't mean that it is isn't damaging. Alcohol abuse is something that millions of people across the country struggle from.
According to county profiles for Indiana, Marion county had one of the highest arrest rates for alcohol-related issues. According to the information, there were 1,158 arrests per 100,000 people in 2012.
It should also be noted that alcohol is something that has a number of indirect effects that can harm others. For example, drunk driving is a huge concern across the nation. And, according to the Center for Disease Control and Prevention, the state of Indiana ranks higher rates of drunk driving deaths than the national average.
What Is Indiana Doing?
You may be wondering if the state has done anything to try to mitigate and overcome the problem. There have been a few initiatives that the state has started to try and
Healthy Indiana Plan
Part of Indiana's plan to address the epidemic is something known as the Healthy Indiana Plan. This initiative starts with policymakers and legislation. The goal is to better target areas that are in need and create more treatment options and opportunities for those who need it. The governor of Indiana, Eric Holcomb is working to help out with the opioid crisis in the state. One legislative success that the state has already had is the 21st Century Cures Act which provided Indiana with $10.9 million in addition funds that will be used to increase residential treatment in high-risk areas of the state.
Next Level Agenda
Along with the Healthy Indiana Plan, Gov. Holcomb also developed the Next Level Indiana plan. The plan does more than just address drug addiction in the state but combating the drug epidemic is a major pillar of the plan. There are a number of features of the plan, some of these include:
Establishing medication-assisted treatment pilot program for jail inmates
Providing $2 million to initiate development of evidence-based Family Recovery Court
Expanding recovery housing for Indianans with opioid use disorder
These are just some of the initiatives that the state of Indiana has taken to address the growing substance abuse concern. However, there are some things that you can do on your own to help prevent drug misuse and abuse and raise awareness for recovery efforts
What Can You Do?
These are some preventative measures that you can take to help reduce substance misuse and abuse and reduce the likelihood of drug addiction and overdoses.
For example, one of the best things you can do to reduce the risk of prescription drug overdose is to get rid of the prescription pills that are expired or that you don't need anymore. There are a number of drug drop off options that you can utilize around the state to ensure that your medications and prescriptions don't end up in the wrong hands.
With that said, if your loved one is struggling with drugs or alcohol, there are a number of drug and alcohol rehab centers in Indianapolis and across the state that can help.
Treatment at Indianapolis Drug Rehabs
Drug rehabs and treatment centers in Indianapolis and Indiana as a whole are in place to help patients overcome their respective substance abuse problems.
You may be wondering, "How can an alcohol or drug rehab facility help?"
This is a common concern for those looking into treatment centers. You may be worried that rehab might not be the right thing to do or you may not know how exactly they can help. However, by learning more about drug and alcohol treatment centers, you can understand just how important they can be for helping someone achieve long-term sobriety that sticks.
Drug and alcohol treatment centers generally have three major steps to the recovery process: detoxification, inpatient treatment, and outpatient services.
Detoxification
Detox is one of the most important processes of drug or alcohol recovery. This is the very first stage of recovery in which a patient's body will slowly adjust to not being dependent upon substances. It involves carefully tapering the body from the harmful side effects that are associated with substance withdrawal and common among those who are newly sober.
Medical detoxification programs exist to help patients manage moderate to severe withdrawal symptoms that come from withdrawing from alcohol, opioids, sedatives, and other substances. Detox is also used to help patients prepare for upcoming treatment. Helping them overcome withdrawal symptoms will allow them to focus more closely on the lessons strategies that they will learn and be exposed to during inpatient treatment.
Oftentimes, patients will go through a medication assisted treatment program to help taper them off whatever drugs they were on and mitigate any negative effects associated with withdrawal. Some of the commonly used medications include Suboxone and Vivitrol.
It should be noted that detox can be a dangerous and potentially life-threatening process that can produce harmful side effects and complications such as epileptic seizures, convulsions, cardiac arrhythmia, and more. It can even lead to death if proper precautions are not taken. Luckily, going through medically assisted detox in an inpatient or residential setting can help monitor for possible signs of danger.
The length of detox will depend on each patient's specific situation but generally lasts between the first 4 to 7 days of treatment.
Inpatient Treatment
Indiana inpatient treatment service opportunities are widespread across the state. Inpatient treatment, or residential treatment, involves staying as a full-time resident for 20-45 days at a drug or alcohol treatment facility.
Inpatient treatment is defined by a number of different treatment services and types of psychotherapy. Some of the common types of psychotherapy include group therapy, cognitive behavioral therapy, family therapy, and more.
Group counseling sessions are extremely valuable during treatment as it can help patients meet with and talk to others who are in similar predicaments. During these group therapy session, patients will be given the opportunity to share their story and ask for and receive advice from others in recovery, some may have even been in recovery once before and can offer advice for maintaining sobriety and avoiding relapses.
While group therapy is important, individual and one-on-one therapy is also a great way to learn about and determine the best strategies to overcome addiction and achieve long-term sobriety. One of the most common and effective forms of one-on-one therapy is cognitive behavioral therapy. During this type of individual treatment, patients will work with a clinician to identify personal triggers that may lead to substance abuse. Once these are identified, the therapist will work to develop healthier responses to those triggers that will help patients overcome these negative and destructive thought processes.
Along with these forms of psychotherapy, many treatment centers like to reach out to family members and get them involved in the recovery process. These family therapy sessions will help show patients how their substance abuse issues may have affected the family system and can help patients understand that getting sober will not only help their individual life, but can have a residual and lasting effect on their loved ones as well.
Outpatient Services
Finally, outpatient services is one of the final steps of the treatment path. Outpatient services is a step-down from inpatient, it allows patients to go back to living independently away from 24-hour supervision while still receiving treatment services.
During outpatient services, patients will still be exposed to a number of different therapy options but will be able to work their work and personal life schedules around these things.
It should be noted that while this may be the final step in this specific type of treatment plan, recovery is a never-ending battle and those who go through recovery should be prepared to deal with this problem throughout their lives.
Next Steps
Addiction is a complex issue that is widespread and affecting millions of Americans. Whether it is illicit drugs, prescription medication, alcohol, or some other substance, addiction treatment centers in Indiana and throughout the country are there to help. They can provide you or your loved one with the services they need to set them up for long-term sobriety.
Landmark Recovery is one alcohol and drug rehab in Indiana that is dedicated to helping our patients overcome their substance abuse issues. Landmark offers patients access to holistic and evidence-based treatment that can provide them with the tools that they need to succeed. Landmark is one of the premier drug rehabs in Indianapolis and is ready to take your call. If you would like to learn more about our services and treatment plans, please visit our website and reach out to our admissions team today.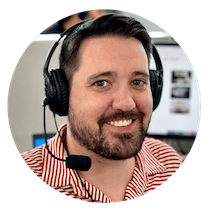 Choose Recovery Over Addiction
We're here 24/7 to help you get the care you need to live life on your terms, without drugs or alcohol. Talk to our recovery specialists today and learn about our integrated treatment programs.