Addiction in Native American Communities
The Cherokee Nation reached a $75 million settlement with opioid distributors AmerisourceBergen, Cardinal Health, and McKesson in September 2021. This settlement will be paid out over the course of six and a half years. The Cherokee Nation payout parallels a much larger $26 billion settlement between four drug wholesalers and 46 states over opioid distribution during the runup to the opioid crisis.
"[This will] enable us to increase our investments in mental health treatment facilities and other programs to help our people recover," Cherokee Nation Principal Chief Chuck Hoskin said in a statement to the press regarding the settlement. 
Addiction in the Native American Community
There are over five million Native Americans in the US, 22% of which reside within tribal boundaries on sovereign lands, with Oklahoma having one of the largest populations in the country. Native Americans were found to be 50% more likely to die of an opioid overdose than non-natives according to a Washington Post analysis. Over a period of 10 years, overdose rates doubled from the mid-2000s to the mid-2010s in the Cherokee Nation. Their death rates rivaled that of those in the most affected areas of Appalachia. The opioid distributors that the Cherokee settled with shipped an average of 57 pills per person, per year to Oklahoma from 2006 to 2014. That's 21 more pills than the national average, according to further analysis of Washington-Post-obtained data.
Native American communities also exhibit a more elevated rate of excess drinking compared to others. Nearly 30% of Native Americans self-report that they are binge drinkers. Somewhere between 70 and 90% of all arrests within the Native American community are related to alcohol. These arrests are usually for crimes including DUI, public drunkenness, and underage drinking.
Some of the root causes of these higher rates of addiction could be due to higher poverty rates, food insecurity, high incarceration rates, and genetic predisposition. When broken down by ethnicity, rates of substance use disorders among Native Americans are higher than other groups. They also have much higher rates of excessive drinking, which may lead to higher rates of liver cancer. In addition to excessive drinking, tobacco use among Native communities is 10% higher than other ethnic groups.
Learn More about Addiction Treatment in Oklahoma
Landmark Recovery of Oklahoma City is dedicated to serving all of those in the state of Oklahoma, including the Native American communities throughout the state. Through extending a helping hand via partnerships and resources, we are offering the most robust and complete evidence-based programs we possibly can to Oklahomans everywhere. If you need to speak with a dedicated admissions consultant, call us today at 888-448-0302 to see how we can help you begin your recovery journey and unlock your potential.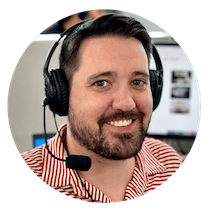 Choose Recovery Over Addiction
We're here 24/7 to help you get the care you need to live life on your terms, without drugs or alcohol. Talk to our recovery specialists today and learn about our integrated treatment programs.