"Drug addiction is a brain disease that can be treated"
– Nora D Volkow. Director, National Institute on Drug Abuse
As the global population multiplies, so does the number of older people with substance use disorders.
We typically stereotype people with a substance use disorder as young adults.
In reality, older people who abuse alcohol and illicit substances pose an additional risk to the health system and the economy. Co-morbidity is increased in the older population.
Illicit drug use typically tapers off as a person graduates through life.
Surprisingly, though, it's not uncommon for people to become addicted to drugs or alcohol later in life. The ongoing opioid epidemic is testament to that.
Research from 2012 predicted that the number of individuals over 50 needing treatment would rise from 1.7 million to 4.4 million in 2020.
Source: National Institute of Drug Abuse
Most recent statistics show that the number of individuals over 55 seeking treatment for the first time rose from 12% in 2007 to 25%. This may be due to the baby boomers born between 1946 and 1964 reaching their 50's (that generation exhibited high rates of drug use).
Addiction In Older Adults
Addiction hits people over 50 harder than individuals under 50 physically and psychologically. There's also some research that suggests women tend to be more affected psychiatrically and men physically by addiction.
As we age, chronic diseases develop. Many family members and friends don't notice their older loved ones' addiction, especially if they already suffer from a chronic mental or physical disease.
Older people can suffer from pain, isolation, loneliness, and depression due to a lack of support. Widowhood, deteriorating health, limited contact with others, and living alone with no children are high-risk factors for someone to abuse alcohol or drugs.
Other risk factors include:
Lack of mobility
Loneliness
Social isolation
Stigma of addiction
Untreated depression
As a chronic illness becomes more likely in older age, a person over 50 may be more likely to be prescribed opioid pain killers for chronic pain conditions.
Polypharmacy
Polypharmacy is when an individual uses multiple pharmacies to obtain their prescription medicine.
One study in Cuyahoga County found that 36% of seniors practiced polypharmacy. Polypharmacy is related to duplicate prescriptions. This presents an issue with those who take opioid painkillers who are at risk of becoming addicted or overdose.
Rehab For Individuals Over Age 50
There are considerable barriers to getting an older person into treatment. Often, seniors are too proud to admit they have a problem. There's also the stigma of going to a treatment center.
Older people are more likely to have the attitude that addiction is a sign of weakness or moral failure and so it might be hard to convince them to seek help.
The reluctance of older people to seek treatment and barriers to accessing rehab means there's a significant treatment gap.
Older people often don't want to go to rehab if they're among younger people whom they don't connect with.
They may find themselves treated like a parent, or they could feel offended by the language they hear used.
Older Individuals Attending Rehab
Older people who detox from alcohol or drugs will have a harder time than younger people, both physically and mentally. People over-50 are more likely to suffer from chronic health conditions and co-morbidity making them more susceptible to uncomfortable withdrawal symptoms.
Older people need treatment centers with facilities suited to older people. Medication-assisted treatment involves a significant amount of time spent with other people withdrawing from drugs or alcohol.
Placing older people with other older people will increase the likelihood of forming bonds with other older people in recovery. The support and camaraderie among peers in recovery is vital for strengthening resolve and mutual encouragement.
The closer peers can get to each other, the more likely they are to generate a positive group atmosphere.
Rehab For Seniors
"Every life saved from substance abuse and opioid death is a life worth fighting for."
– Mary Noble. Secretary of the Justice and Public Safety Cabinet, Kentucky
Addiction treatment for seniors is an area that requires more research and attention. Most research focuses on younger people. There are still many older Americans with undiagnosed and untreated addictions.
Rehab centers that specialize in treatment for seniors will help to widen access to treatment. There also needs to be more education and awareness in the community about the stigma of seeking treatment.
Addiction is not a moral failure or a sign of weakness. Rather, addiction is a disease of the brain.
Challenging older peoples' attitudes towards people struggling with addiction is paramount if we want to improve access to treatment for seniors.
Landmark Recovery Specialty Treatment Center
Landmark Recovery specializes in delivering the gold-standard in evidence-based medication-assisted treatment to individuals of all ages.
This form of addiction treatment has the highest success rates.
The highly qualified and dedicated staff at Landmark Recovery centers like Oklahoma City, Louisville, and Indiana will tailor a treatment program specific to your needs or the needs of your loved ones.
What To Do Next
If you or a loved one is already struggling with a physical or mental illness, that's no problem at all. The staff at Landmark Recovery will incorporate this into the treatment.
You or your loved one will receive top-notch medication and therapies that will build hope and help to start a new healthier life in recovery.
If you're struggling with drugs or alcohol as a senior, don't struggle alone. Call us today at 888-448-0302.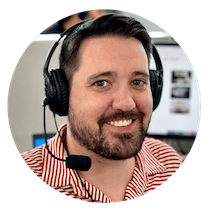 Choose Recovery Over Addiction
We're here 24/7 to help you get the care you need to live life on your terms, without drugs or alcohol. Talk to our recovery specialists today and learn about our integrated treatment programs.