If you've ever wondered how to ask for help with your addiction, you're in the right place.
Whether you have an addiction to alcohol, opioids, or any other substance, admitting to yourself that you need help is one of the biggest milestones to cross in the journey to recovery.
It's essential to understand that asking for help is the most positive step you can make right now if you are suffering with a drug or alcohol addiction.
You need professional help to detox from alcohol or drugs. It's tough and inadvisable to try this alone. Detoxing from alcohol without the proper treatment and professional support in place can prove fatal.
And for those who need to detox from opioids, a treatment program can offer the right emotional support and reduce the severe symptoms of opioid withdrawal.
Unfortunately, many people with substance abuse disorders are afraid to reach out through fear of arrest or prosecution. Fortunately, attitudes are starting to shift and people are beginning to see the positive impact of a rehabilitative approach rather than a punitive one.
Reaching Out

There are plenty of resources out there to help you overcome your substance or alcohol use disorder even if you can't get out with the unfolding COVID-19 pandemic.
In Indiana, calls to the addiction hotline have increased to 20 calls a day from 20 calls a week due to the current global crisis. This is a positive sign that people are starting to ask for help, though.
In Ohio, some treatment centers have stayed open despite the pandemic. The director of the Ohio Department of Mental Health and Addiction Services, Loris Criss, stated that some treatment centers still continue to operate and that anyone who needs help should make a call as soon as possible.
A center in Maryhaven, Ohio remains open and provides free help. If you live in Ohio, you can send a crisis text message (741-741) to 4-HOPE and you'll be connected with a crisis counselor.
In Kentucky, the Operation UNITE team have trained counselors you can reach at 1-833-8KY-HELP
All it takes is to make one phone call where you can speak in confidence to a trained counselor if you want to kickstart your recovery from addiction. They will connect you to the appropriate treatment center for your circumstances. This is one of the best step you could take if you want to turn your life around and achieve a successful, long-term recovery.
Stigma of Addiction

It's important to overcome the stigma of addiction if you want to get back on track. Many people are ashamed to seek help as they feel they might be judged.
In reality, most people you meet on your recovery journey will not judge you for your addiction. In fact, you are most likely to get the emotional support necessary to maintain your recovery. Many find that group sessions with peers who are dealing with similar problems provide them with enormous strength and hope.
Indiana's Governor Eric Holcomb has been fighting to break the stigma of addiction so that more addicted people seek help for their problem. The Governor is passionate about tackling the opioid crisis in Indiana, and set up the Next Level Recovery website. Governor Halcomb views addiction as a disease rather than a crime.
The Next Level Recovery website is dedicated to educating about opioid addiction and aims to encourage people with substance use disorders to seek help.
Reaching out for assistance is the most positive step an addicted person can make. Treatment centers can arrange for you to detox safely in a caring and compassionate environment.
Medication-Assisted Treatment Programs

Medication-assisted treatment (MAT) is an evidence-based treatment program with high rates of success.
Detoxing from opioids or alcohol in a controlled setting with appropriate medication is crucial to safely manage withdrawal symptoms. Psychotherapy support is also vital. This can mitigate cravings and help you develop healthy coping strategies for the future.
People who detox from drugs or alcohol with medication-assisted treatment have a strong chance of a successful sustained recovery.
For those wishing to stop using opioids, federally-approved Methadone, Naltrexone and Buprenorphine are prescribed to reduce withdrawal symptoms.
For those who detox from alcohol, a treatment program will include medications that prevent your central nervous system from going into shock and causing seizures or delirium tremens. For alcohol detox, benzodiazepines, Naltrexone, Disulfiram or Acamprosate are prescribed to lessen withdrawal symptoms.
If you can access a medication-assisted treatment program, you can strengthen your chance recovery. To find a program near you, all it takes is one phone call.
A transformation awaits you and your loved ones. Just making that one call could be the first step towards a productive, addiction free, and healthy future. You have nothing to lose and everything to gain by taking this one step.
Addiction Hotlines

Indiana: Click here to chat online or call 1-800-662-HELP (4357)
Ohio: send a text 741-741 to 4-HOPE
Kentucky: 1-833-8KY
What To Do Next
If you started out today unsure how to ask for help with your addiction, hopefully you have a good idea of why it's important not to struggle alone. You should also be clear on how to get the help you need to leave addiction in your past.
Call the Landmark Recovery admissions team today at 888-448-0302 and we'll help you determine the most effective form of treatment. Don't suffer alone.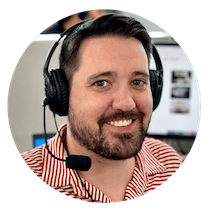 Choose Recovery Over Addiction
We're here 24/7 to help you get the care you need to live life on your terms, without drugs or alcohol. Talk to our recovery specialists today and learn about our integrated treatment programs.