President Joe Biden delivered the year's first State of the Union address on Feb. 7 and hailed legislation to increase addiction treatment access. He pushed for more naloxone, a medication that can stop an opioid overdose and medication-assisted treatment (MAT) for opioid use disorder (OUD). He also raised awareness about mental health in America and disavowed illegal drug trafficking.
How is the Biden Administration Handling Drug Addiction?
In 2022, Biden announced a plan to reduce opioid overdose deaths. Over the last five months, overdose deaths and poisonings have decreased, but drug-related deaths remain unacceptably high. Biden has plans to disrupt the trafficking, distribution and sale of fentanyl. He's also trying to expand access to evidence-based prevention, harm reduction treatment and recovery services.
Here's a summary of the drug-related topics Biden addressed during Tuesday's State of the Union:
The Mainstreaming Addiction Treatment (MAT) Act
Fentanyl drug trafficking
Expanding access to harm reduction and addiction recovery
What is the Mainstreaming Addiction Treatment (MAT) Act?
The Mainstreaming Addiction Treatment (MAT) Act removes the federal requirement, or "X-waiver" needed to prescribe life-saving medications used to treat opioid use disorder (OUD). One of the medications, buprenorphine, is often combined with naloxone to form Suboxone, which discourages substance use. Treatment medications and behavioral therapy help make up medication-assisted treatment (MAT), seen by many healthcare experts as the "gold standard" of OUD treatment. In December of 2022, Biden signed into law the MAT Act as part of the end-of-the-year spending package.
"Together, we passed a law making it easier for doctors to prescribe effective treatments for opioid addiction," Biden said during the State of the Union.
Recommended: New Law Expands Opioid Treatment in Rural Indiana
Removing Barriers to Addiction Treatment
According to a White House press release, fewer than one out of 10 Americans can access opioid addiction treatment. Nearly one-third of rural Americans compared to 2.2% of urban Americans live in a county without a buprenorphine provider. Eliminating the "X-Waiver" makes it easier for healthcare providers to prescribe treatment medications in non-clinical settings and rural areas. The MAT Act has already been touted as a life-saving "win" for people in the recovery community, regardless of where they live.
"This is a real win for the substance use treatment community," said Michelle Dubey, chief clinical officer at addiction treatment provider Landmark Recovery. "Anytime there's an act that helps remove the barriers to treatment, it's a win for everyone. Especially our folks who are in vulnerable populations like Medicaid or individuals who live in rural areas."
Recommended: Stigma of Addiction Survey Reflects Changing Attitudes in Society
Federal Drug Seizures in 2022
U.S. Customs and Border Protection agents seized more than 260,000 pounds of illicit drugs in 2022, including nearly 15,000 pounds of fentanyl. The drugs were primarily discovered at ports of entry to the U.S. The Drug Enforcement Administration (DEA) and the White House Office of National Drug Control Policy's High-Intensity Drug Trafficking Areas program seized more than 26,000 pounds of fentanyl, 6,500 pounds of heroin, 335,000 pounds of methamphetamine and 370,000 pounds of cocaine.  These drug busts amounted to $9 billion.
Recommended: What Do Police Do With Confiscated Drugs?
Federal Efforts to Stop Drug Trafficking
The Biden administration has outlined plans to stop more illegal drugs from entering the United States. According to a White House memo, these efforts include "working with [commercial package delivery companies] to have them voluntarily provide data that help law enforcement identify, inspect and intercept suspicious packages."
There is also a plan to provide 123 new large-scale scanners to land ports of entry along the southwest border by 2026. Biden says he'll work with Congress to make "permanent tough penalties on supplies of fentanyl."
Recommended: How Fentanyl Gets In Everything
Federal Efforts to Increase Treatment Access and Spread Awareness
Over the last year, the Biden administration implemented plans to increase access to harm reduction and addiction treatment resources across the nation, and also raise awareness about the dangers of fentanyl. According to a White House press release, $50 million was distributed to local public health departments to purchase and distribute naloxone, a life-saving medication that reverses the harmful effects of opioids and prevents fatal overdoses.
In response to the surge of fentanyl-related overdose deaths, the administration plans to:
Encourage and aid states to buy and distribute more naloxone in vulnerable communities

Ensure every jail and prison in America can treat people with substance use disorder (SUD)

Launch a national campaign, The Ad Council's

Real Deal on Fentanyl

, to educate and engage young people on the dangers of fentanyl and how naloxone saves lives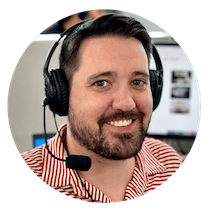 Choose Recovery Over Addiction
We're here 24/7 to help you get the care you need to live life on your terms, without drugs or alcohol. Talk to our recovery specialists today and learn about our integrated treatment programs.