BIPOC celebrities discuss substance abuse and recovery head on
When a celebrity opens up about their struggles with substance abuse, people caught in the addiction cycle can feel a sense of relief; they are not alone! Additionally celebrity recovery stories breaks down stigmas, and encourage people to consider recovery.
For those in Black, Indigenous, and People of Color (BIPOC) communities, conversations around mental illness, addiction, and recovery are important.
New research shows that white patients are more likely to discuss anxiety and depression with their primary care provider.  Therefore, they are more likely to be diagnosed than Asian, African American, Black, and Hispanic/Latino patients. The COVID-19 pandemic  illuminated mental health care disparities, not to mention the current shortage of BIPOC mental health professionals in the field. For example, as of 2019, only 3% of the psychology workforce in the U.S. was Black.
Regardless of their profession or successes, a number of BIPOC celebrities have been transparent about their previous substance abuse, from actor Samuel L. Jackson to professional athletes Darryl Strawberry and Dennis Rodman.
Since 2008, July has been recognized as BIPOC Mental Health Month to raise awareness about the mental health needs and disparities within BIPOC communities. Here are a few inspiring BIPOC celebrities who share their recovery journeys.
Four BIPOC Celebrities: Addiction and Recovery
Jada Pinkett Smith and Recovery 
Celebrating over 20 years of sobriety, Pinkett Smith has not shied away from sharing that her alcohol addiction first became apparent when she found herself finishing two bottles of wine in one sitting. In 2014, she publicly addressed a Facebook post to a friend who was recovering from alcohol abuse, saying, " … recovery is about recovering from our traumas, abuse, neglect, abandonment, lack of self-worth, disappointments, failed relationships, the loss of loved ones and so on…"
Bobby Brown – 20 Years of Recovery
Grammy winner Bobby Brown recently shared he has been sober from marijuana and cocaine going on 20 years.  In a recent interview for "Red Table Talk," Brown reflected on the realities and risks of drug abuse and alcohol abuse: "It's my duty to remind people that it can kill you."
Mia St. John – 30 Years of Sobriety
A professional boxer and mental health advocate with the titles of World Boxing Council champion and IBA and IFBA lightweight champion, Mia St. John was smoking marijuana regularly at age 13 and is a recovering alcoholic. St. John shared with People magazine that she relapsed after 30 years of sobriety following the deaths of her son, Julian, and ex-husband, Kristoff. She often tweets about her recovery and attending 12 Step meetings to maintain her sobriety.
Danny Trejo – 50 Years in Recovery
The Mexican-American actor with more than 300 credits to his name and probably best known for his role as Machete, Danny Trejo spent much of his youth behind bars for dealing heroin.  He began attending Alcoholics Anonymous meetings in 1969. Now 77 years old and over 50 years in recovery, Trejo still speaks at 12 Step meetings.
Break the Silence
Landmark Recovery strives to assist all patients – including Black, Indigenous, and People of Color and their communities – in their journey to sobriety and beyond. If you or a loved one struggle to cope with alcohol or drug abuse, there is hope. It all starts with a phone call. Call us at 888-448-0302 today to learn more about our approach to help you live the life you dreamed.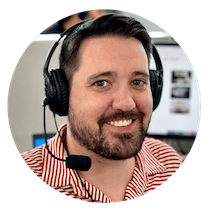 Choose Recovery Over Addiction
We're here 24/7 to help you get the care you need to live life on your terms, without drugs or alcohol. Talk to our recovery specialists today and learn about our integrated treatment programs.