Breaking the stigma of recovery could be instrumental in narrowing the gap between the number of people needing treatment for addiction and those actually getting it.
According to the National Institute of Health, around 20 million Americans have a substance use disorder, and only 25% of those people receive treatment. The National Institute of Drug Abuse estimates that substance use disorder costs the economy approximately $740 billion a year.
That leaves millions of people with untreated substance use disorders, including opioid use disorders.
We're not doing enough to fully contain the current opioid crisis, and it continues to ravage communities throughout in the US. Although opioid overdose deaths fell from 2017 to 2018, there were still 2783 deaths in 2018. We need more people in treatment for substance use disorder rather than ending up as statistics.
Here are some factors underpinning these extremely low treatment rates:
A lack of trust in the effectiveness of treatment
A lack of suitable resources available
Insufficient Medicare funding
The fear of stigma
Stigma is one factor that holds more people back from seeking help than anything else, but why?
That's exactly what we'll be exploring today. Remember, reaching out for help is a sign of strength not weakness. We need to help anyone struggling with substance abuse to get the help they need.
First, then, a glance at the definition of stigma and its role in the recovery process.
WHAT IS STIGMA?

The word stigma comes from the same Greek word which translates as mark or puncture.
Stigma is a false, negative belief held about a person or group of people.
People who struggle with substance use disorder constantly contend with stigma.
For example, many people see someone with an addiction and think:
Addiction is a choice, that person chooses to take drugs
That person has no willpower whatsoever
There's nothing you can do to help an addict
Addicts are criminals
Addiction is not a disease
While all these reactions are commonplace, it doesn't make it easy if you're on the receiving end of this stigma.
Surely it's a case of sticks and stones, though? Can stigma be truly damaging?
THE IMPACT OF STIGMA

Negative and judgmental stereotypes can isolate someone suffering from substance use disorder from society. This can be devastating to their overall mental health.
Think about it. If you walked down the street and met judgmental glares from passers-by, you would likely feel threatened, vulnerable, and depressed.
What people, in general, fail to understand is that if a person can be integrated, accepted, and understood by their community, they stand a good chance of a successful and sustained recovery.
Stigma can negatively impact someone's mental health, self-image, and self-confidence. It can make someone feel depressed and lead to the denial of opportunities. These aspects of a person's psychology are vital for them to recover from a substance abuse disorder.
Negative and upsetting emotions can also easily trigger an addicted person to relapse. Stigma is a damaging, unnecessary, and ignorant feature of society's attitudes. Sadly, stigma can indirectly cost lives.
For someone to achieve a successful recovery they must develop a healthy positive mindset and effective coping strategies for times when they experience seemingly unbearable cravings.
Recovery is a long-term process. Someone in recovery is in it for the long-haul, so they need as much inner strength and positivity as possible. This means managing or overcoming adverse childhood experiences, relationship problems, and mental health disorders in a manner that supports abstinence.
HOW DOES STIGMA HAPPEN?

Stigma is the result of ignorance. Fortunately, this can be easily remedied through education.
Ignorance is often caused by:
A lack of first-hand knowledge and experience
Not knowing anyone with a substance use disorder
Having a simplistic view of addiction and believing it can be cured overnight.
Being surrounded by a limited number of viewpoints
Sadly, stigma also affects people with mental health disorders like schizophrenia, borderline personality disorder, depression, and anxiety. It's common for people to struggle with substance abuse as well as a mental health disorder, which can further compound their difficulties. This is known as a co-occurring disorder or dual diagnosis.
The current opioid crisis is affecting the lives of every American today. It's no longer something that happens to other people. Every one of us now has a duty to help our communities to heal from this epidemic even as the pandemic continues to play out.
We can all play a part by breaking the stigma of addiction and encouraging people to seek help. It's time to educate ourselves, educate each other, and speak up for those with mental health illness and addiction.
SELF-STIGMA
It's also commonplace for someone to judge themselves and perceive themselves negatively when struggling with drugs or alcohol.
Self-stigma can occur, even if nobody in the person's social circle or family are judging them. The cycle of self-stigmatization can damage self-esteem and prevent the person from seeking help for a substance use disorder.
We need to help to build others up, especially if we discover that someone is being particularly hard on themselves. Hopefully, we can inspire others to reach out for help when necessary.
HOW TO BREAK STIGMA

To break stigma, there must be a shift in societal attitudes towards people struggling with addiction.
There needs to be a cultural shift, but a cultural shift can only be driven by education. This must be a systemic effort involving the government, the media, social media, healthcare organizations, education establishments, and businesses.
Beyond this, it needs to happen at grassroots level, too.
As individuals, we all have our part to play in combating ignorance and promoting compassion and empathy in its place. All of us now need to unite as a nation. As communities, we should practice empathy and loving support toward people with addiction.
It's easy to judge and assume that someone doesn't want to change just because they are addicted to drugs or alcohol. By encouraging people in recovery to share their stories, it's possible to turn the tide and generate a wave of empathy.
So, share stories on social media. Talk to your friends, family, neighbors, and work colleagues. If you're in successful recovery yourself, share it widely, be brave, and own your success. You're helping to heal others by doing this.
We need to show compassion, get our facts right, and challenge misinformation whenever possible.
Most importantly, we must remember that these people have family and loved ones. Everyone deserves a chance.
WHAT TO DO NEXT
If you need help breaking the stigma of recovery, call our friendly team here at Landmark Recovery.
Whether you need residential rehab or an intensive outpatient program, we'll help you get back on track with your head held high. Call us today at 888-448-0302.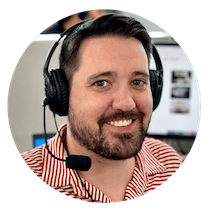 Choose Recovery Over Addiction
We're here 24/7 to help you get the care you need to live life on your terms, without drugs or alcohol. Talk to our recovery specialists today and learn about our integrated treatment programs.