Actress and celebrity Brooke Mueller checked herself into a trauma and rehabilitation center last week as she deals with struggles related to sobriety.
"Brooke voluntarily checked herself into a trauma center on the East Coast and is working hard to get well. Like millions of people know, sobriety is a daily challenge," a representative for Mueller said.
The news of Mueller checking into the trauma center comes after reports that the actress was traveling with several suitcases full of drugs and an audiotape overheard her trying to obtain drugs in New York.
"Actually, what we want is, if it's possible, cocaine and meth, crystal and coke, and if it's even possible, it has to be the tar, black tar. But that's not for me…I just go on and off. Everyone does. Almost everyone. There's the few that stay sober, but not at my level," Mueller says in the clip.
Mueller denied doing heroin or looking for drug when reached out for comment by Page Six, the publication who ran the report.
Mueller has been battling substance abuse over the past few decades and has been in and out of rehabilitation facilities. She has completed treatment in a number of rehabilitation facilities but has unfortunately relapsed multiple times.
Mueller is an American actor and a former wife of actor Charlie Sheen. Together, the two have twin sons. Despite being divorced, the two have maintained a friendship. Sheen even commented on the news of Mueller checking herself into a trauma center.
"She's right where she needs to be," he said. "The kids are great, they're not involved in anything she's doing. I hope she gets the help she needs. It doesn't look like she's having fun. We're here when she reaches out, she knows where to find us."
Addiction is a lifelong battle. Many will experience relapses, but it is important for those in recovery to remember that this is a part of the process. If you experience a relapse, just know that you can put the problem past you and continue to fight and overcome addiction. If you are interested in learning more about how a drug and alcohol rehabilitation facility can help you, please visit Landmark Recovery's website and reach out to our Carmel drug rehab admissions team.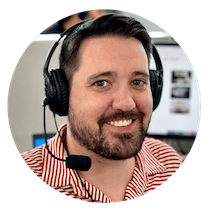 Choose Recovery Over Addiction
We're here 24/7 to help you get the care you need to live life on your terms, without drugs or alcohol. Talk to our recovery specialists today and learn about our integrated treatment programs.