What is Campral?
Medications can play an important role in alcohol addiction recovery and are often incorporated into alcohol rehab programs alongside counseling and other treatment. Acamprosate, more commonly known by the brand name Campral, is a medication that helps people stop or reduce their drinking and prevent relapse. Along with naltrexone and disulfiram, Campral is one of three medications currently approved by the U.S. Food and Drug Administration for the treatment of alcohol addiction.
How does Campral work?
Campral reduces the urge to drink by normalizing the brain systems that are disrupted by chronic alcohol consumption. Although Campral's exact mechanism of action is not fully understood, it likely restores brain chemistry balance by inhibiting the release of the excitatory neurotransmitter glutamate. This helps reduce central nervous system hyperactivity, and the accompanying physical distress and emotional discomfort that occurs when somebody quits drinking.
What does Campral do?
Campral helps a person who has given up drinking maintain their sobriety by decreasing their cravings and desire to use alcohol. Several studies have shown that Campral significantly decreases anxiety for most patients.
What are the side effects of Campral?
The side effects of Campral are usually mild and should resolve quickly within the first few weeks of treatment. Many people who take Campral experience no side effects from this medication. The most common side effect of Campral is diarrhea, which can be severe and persistent in some individuals. Other common side effects include:
Dizziness
Gas
Trouble sleeping
Headache
Dry mouth
Itching
Nausea and vomiting
Loss of appetite
Sweating
Pain
Some of the less common side effects of Campral include chest pain, abdominal cramps, increased blood pressure or heart rate, muscle weakness, anxiety, depression, weight gain, tingling sensation, and vision changes. Some people have also reported experiencing suicidal thoughts while taking acamprosate.
How long does it take Campral to work?
Campral treatment is typically initiated 5 days after the individual quits drinking. Although Campral does not help alleviate symptoms of alcohol withdrawal, it can be started during medical detox. The usual dose of Campral is 666 mg, taken three times daily (the need to take three times a day is often viewed as the biggest downside of this medication). Campral begins to work after the first dose and will reach full effectiveness in 5 to 8 days.
Once an individual's alcohol use disorder is in long-term remission, usually after several years, their doctor may consider discontinuing Campral. Depending on the severity of alcohol addiction, some people may need to use Campral as a lifelong medication to prevent relapse.
Campral status and safety
Campral is a legal medication prescribed for the treatment of alcohol dependence. It has been used in Europe since 1989 and received approval from the U.S. Food and Drug Administration in 2004. Campral is not addictive, and there is no evidence that this medication has potential for abuse or dependence. Multiple studies have established that Campral is a safe and effective medication when used as directed. To date, there are no known problems associated with the long-term use of Campral.
According to the most recent drug label provided by Cadila Healthcare Limited, caution should be exercised when administering Campral to pregnant or breastfeeding women and individuals suffering from severe depression or suicidal thoughts. Campral should not be taken by individuals with severe kidney impairment. For patients with moderate renal impairment, a lower starting dose of one 333 mg tablet taken three times daily is recommended.
Some individuals report experiencing suicidal thoughts while taking Campral, although clinical trials have shown that the rate of actual suicides among people treated with this medication is no higher than that of groups treated with a placebo.
An overdose with Campral has never been fatal. In all reported cases of acute overdosage, the only symptom that could be reasonably associated with Campral was diarrhea. The treatment of a Campral overdose should be symptomatic and supportive, with a focus on addressing the potential dehydration that may result from severe diarrhea.
Where to find Campral treatment
Campral is often given to individuals in alcohol addiction treatment programs as a way to help reduce alcohol cravings. However, it should not be the only course of treatment. Campral is most effective when administered as part of medication-assisted treatment (MAT), a comprehensive treatment approach that includes a combination of counseling, behavioral therapy, and medications. Campral can be used by individuals in both residential and outpatient programs. Individuals who are out of treatment and in long-term recovery can be prescribed Campral by their personal physician.
How Can I Get More Information?
If you currently suffer from alcohol abuse or addiction, please know that help is available. Landmark Recovery offers a variety of evidence-based therapies to help you overcome alcohol and reclaim your life. Please call us at 888-448-0302 to learn more about Campral and the other forms of medication-assisted treatment that are offered through our personalized alcohol treatment programs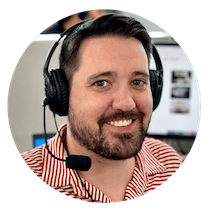 Choose Recovery Over Addiction
We're here 24/7 to help you get the care you need to live life on your terms, without drugs or alcohol. Talk to our recovery specialists today and learn about our integrated treatment programs.