Is it even possible to become addicted if you do something once?
Most people who develop compulsive behavior patterns consistent with a substance use disorder initially use substances because it is socially condoned in their inner circle, like drinking alcohol with friends after a high school football game, or smoking a joint at a concert. It usually takes time to develop use patterns consistent with addiction, but they often happen through some external influencing factors, like friends using these substances that you might become addicted to. Sometimes the psychological trajectory that leads someone to try something can lead them further than just using a substance one time, but this doesn't necessarily suggest that you can become addicted to a substance from a one-time use.
It takes time and repeated use to develop psychological and physical dependence to a substance, but the person may experience that "high I've been chasing" or a "way to get through my divorce" after an initial use. Most of the time, there are a variety of factors that influence a person's susceptibility to addiction, like genetic susceptibility or co-occurring disorders. Many people who have experienced trauma in their lives use substances as a coping mechanism, which in turn becomes unhealthy and compulsive.
Other risks
There are also other additional risks to trying drugs once. The risk of low drug tolerance is a major risk that many inexperienced drug users aren't aware of. If you use a substance once at a high enough dose without tolerance, you could potentially overdose due to your body's inability to process the substance you're using. This is most prevalent when using substances like opioids, where your body might not be able to handle such high doses that your respiratory system shuts down. This also happens sometimes when former recreational opioid users relapse but use a high dose they had previously been used to before achieving a state of recovery.
Learn more
Many of those who haven't experienced addiction are curious about the short-term effects of addiction and are worried about whether they can become long-term or not. Some have experimented with substances in the past or know someone who might've gone down the dark road of addiction and wonder why they became addicted and stand out as the exception.
Landmark Recovery is dedicated to helping those who've fallen prey to the disease of addiction. Through our outpatient, inpatient, or partial hospitalization program, we can help you live beyond an addiction and get control of your life back. We believe that addiction is a disease that should be treated as such.
To learn more about how Landmark Recovery treats addiction, give us a call at 888-448-0302 to learn more and discuss treatment with an admissions specialist. Our team is dedicated to our mission of saving one million lives in the next century, starting with you and your loved ones. Unlock your potential with evidence-based, affordable treatment in your area today.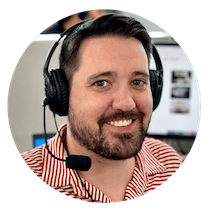 Choose Recovery Over Addiction
We're here 24/7 to help you get the care you need to live life on your terms, without drugs or alcohol. Talk to our recovery specialists today and learn about our integrated treatment programs.