There's a sense of irony that Colin Farrell checked himself into rehab shortly after filming the 2006 movie Miami Vice. The film, regarded as a flop by many, follows two undercover detectives as they pursue drug lords and kingpins through the mean streets of Miami. Farrell, who co-starred in the film with Jamie Foxx, finished shooting his scenes and, in an effort to avoid a herion relapse, checked himself into an addiction recovery center. Farrell opened up about his substance use disorder and recovery journey in 2007 and subsequent years via interviews on late night talk shows like The Late Show with David Letterman or The Late Late Show with then-host Craig Ferguson. Since recovery, he's proven that his career is better after addiction treatment, not worse. He's the star of the dark comedy, The Banshees of Inisherin, a Martin McDonagh film released on Oct. 21., 2022.
Colin Farrell Addresses Substance Use Disorder
Colin Farrell admitted in his interview with Craig Ferguson that his substance abuse had gotten "out of control" because he had a "high tolerance." He said this led him to misunderstand his limits and not know when to stop. Keep in mind however, that having a high tolerance isn't the actual cause of your habit if you're in a similar situation. It's not that you were born with a predisposition to high tolerance. Tolerance for certain substances — like alcohol and most opioids for example — increases with use.
"I'd gotten out of control. For years I could indulge in certain things," Farrell said in the on-air interview. "I had quite a high tolerance for various drugs for years, I thought. It accumulated to the point where I couldn't put my foot on the brake anymore."
Drunk and High for 16 Years
He also talked about how difficult it was to adjust to a life of sobriety. To him, though, it made all the difference in the world that he went in for treatment when he did. He considers himself to be someone who was rapidly hurdling toward death. The brick wall many others hit is one he dodged via rehab.
"Basically, I'd been fairly drunk or high since I was 14. I was very drunk and high for 16 years, so it was a tough life change, and I was dying. I'm one of the lucky ones."
At the height of his addiction, Farrell said he would go out drinking with friends, then come home and use heroin, smoke marijuna and drink whiskey. He said that he once thought about going to New York to buy heroin and shoot up until he died. 
Recovery and Achievement
Farrell said he got clean by going to a rehab clinic that offers mindfulness therapy. He found it to be a safe environment that allowed him to focus on getting better. It can be difficult to achieve one's vision for life during recovery from substance use disorder. However, it's far more difficult to reach those achievements while in the throes of addiction. During success, addiction can also manifest seemingly out of nowhere and threaten the success one has already achieved. He mentioned that threat against all he had built in his interview with David Letterman.
"There was an energy that was created, a character that was created, that no doubt benefitted me," Farrell told Letterman. "And then there was a stage where it all began to crumble around me."
Three years after rehab, Farrell had a dark dramady release to critical acclaim: In Bruges. He won a Golden Globe Award for Best Actor in the musical and comedy category for that role. That picture also won the BAFTA Award for Best Original Screenplay and the Academy Award for the same thing. He achieved all this with co-star Brendan Gleeson. That picture was directed by Martin McDonagh. The same director is now the architect of the 2022 film, which co-stars Brendan Gleeson once again also.
Colin Farrell Comes Full Circle
Colin Farrell managed to achieve great success in the aftermath of addiction treatment. That's not because he had completed recovery. He was still in recovery then, and most addictionologists would say he's still in recovery now. His success has come full circle at a time when he himself may suspect he wouldn't still be alive if he never wrestled his addiction for control.
If you're in the beginning stages of a similar situation or someone you know is, visit Landmark Recovery or call 888.244.0302.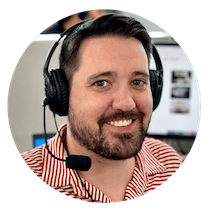 Choose Recovery Over Addiction
We're here 24/7 to help you get the care you need to live life on your terms, without drugs or alcohol. Talk to our recovery specialists today and learn about our integrated treatment programs.