been has Colorado sports stadiums, arenas and concert venues may have to accommodate people who don't drink or use drugs. We'll know soon enough, with state lawmakers set to vote on a bill for "substance-free seating" in large entertainment venues.
SB 23-171 – the "Large Entertainment Facility Substance-free Seating Requirement" – would require Colorado entertainment venues with 7,000 or more seats to designate at least 4% of their seating capacity as "substance-free seating." If approved, the bill would make Colorado the first state in the country to enforce substance-free seating at entertainment venues.
"I think large entertainment venues, most of which are publicly funded, could look at this as a market opportunity to serve a broader customer base," said Colorado Senator Kevin Priola, who co-sponsored the bill.
Colorado Lawmakers Could Ban Alcohol & Drugs in Designated Areas at Entertainment Venues
Colorado SB 23-171, if approved, would require entertainment facilities that seat 7,000 or more people to designate "substance-free seating." That means venues like Empower Field at Mile High and Ball Arena would have to reserve at least 4% of their capacity. If so, the use of the following substances would be banned:
Alcohol

Electronic smoking devices such as e-cigs or vaping rigs

Marijuana

Tobacco
If venues fail to comply with the bill, they could lose their liquor licenses or face heavy fines.
Bill Supporters Say Substance-Free Seating Is Inclusive, Not Punitive
SB 23-171 would be the first bill to enforce substance-free seating at large entertainment venues. However, sober sections have existed for years across America. The bill points out that at least 14 NFL teams offer "designated sobriety-support sections." According to Baseball Bucket List, no alcohol is allowed in section 342 at Denver's Coors Field, which has a capacity of over 50,000. 
Duke Rumely, one of the bill's supporters, started Sober AF Entertainment (S.A.F.E.) in 2018, a nonprofit that hosts sober tailgates at concerts and sporting events. Rumely said the goal is to make room for people in recovery and those who don't drink or use drugs. The S.A.F.E founder has been in long-term recovery for over 30 years. 
"We're trying to help the venues be sober-friendly, not judicial or punitive," Rumely said. "I would imagine that the pushback will be from the alcohol companies, the venues who have to hire a few more workers, and those managing the resale of those tickets, but I think it's very fixable with time."
Critics Say Bill Endangers Venue Employees' Livelihoods
Critics worry that forcing entertainment venues to reserve substance-free seating could have negative financial impacts. The Denver Post reported that bill complications could stem from sponsorship deals that Colorado venues have with liquor and beer companies. Some say that the bill could also lead to lost revenue for food-and-beverage workers if venues lose their liquor licenses.
"This bill would punish these operators for circumstances outside of their control, as they have no way to police where customers go after they purchase an alcoholic beverage in a stadium setting," Colorado Restaurant Association Director of Government Affairs Colin Larson told the Denver Post in a statement.
"The unintended consequences here put stadium employees and vendors at a great disadvantage, opening the door for customer complaints and lost revenue."
What's Next For Substance-Free Seating? 
SB 23-171 has a hearing with the Senate finance committee scheduled for March 28. If the bill is signed into law, it would take effect in 2026. If you or someone you know struggles with drinking or drug use, these could be signs of an addiction. Help is only a phone call away.
Call 720-702-9994 to speak to a treatment provider at Landmark Recovery of Denver. You'll be connected with an admissions professional who can help guide you down a proven path to recovery.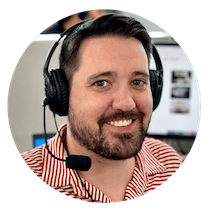 Choose Recovery Over Addiction
We're here 24/7 to help you get the care you need to live life on your terms, without drugs or alcohol. Talk to our recovery specialists today and learn about our integrated treatment programs.