Published: November 10, 2022 | Updated: November 14, 2022
Proposition 122 decriminalizes the personal use of psilocybin and other "natural" psychedelics
Ten years after becoming the first U.S. state to legalize marijuana, Colorado has become the second state in the U.S. to decriminalize psychedelic mushrooms.  
The vote was too close to call on election night, but nearly 24 hours after the polls closed advocates for Proposition 122, a law that would decriminalize psilocybin mushroom possession for adults over the age of 21, claimed victory. The Associated Press officially called the vote on Friday morning, with the ballot measure dubbed the "Natural Medicine Health Act," passing with more than 52.3% of voters in favor. Colorado follows Oregon, which decriminalized psychedelics in 2020.
Psilocybin is a hallucinogenic drug commonly found in "magic mushrooms."
Related: Do You Believe in Magic? The Promises of Psychedelics
"Colorado voters saw the benefit of regulated access to natural medicines, including psilocybin, so people with PTSD, terminal illness, depression, anxiety and other mental health issues can heal," wrote co-proponents of Proposition 122, Kevin Matthews and Veronica Lightening Horse Perez in an emailed statement to the Colorado Sun.
This isn't the first ballot appearance for psychedelic drugs in Colorado, however. In 2019, Denver became the first U.S. city to decriminalize mushrooms.
With the passing of Proposition 122, three other naturally occurring psychedelic substances – DMT, ibogaine and mescaline – will also be decriminalized for people over 21 years old. The measure prohibits recreational sales, but creates a path for Colorado to create and regulate licensed "healing centers" where people over the age of 21 can access psychedelic mushrooms in a controlled setting.
What's included in the Natural Medicine Health Act?
Colorado's new measure, Proposition 122, allows for:
The personal use of psychedelic mushrooms and certain plant- and fungi-derived psychedelic substances by adults 21 years of age or older

State-regulated "healing centers," where people could consume psilocybin under trained supervision

The establishment of a "Natural Medicine Advisory Board" (about 15 people) to evaluate ongoing research into psychedelic drugs, including potential health benefits, and also make recommendations to the legislature and other state entities.
What's not allowed under the Natural Medicine Health Act?
Proposition 122 would prohibit: 
Operating motor vehicles under the influence of psychedelics

Public use of psychedelics, except in licensed places

Potential criminal penalties for those under age 21 who use psychedelics, reducing them to "a penalty of no more than four hours of drug education or counseling"

Retail sales of psychedelic plants and fungi
Colorado is decriminalizing psychedelic mushrooms
The Natural Medicine Health Act covers and decriminalizes the following substances that are found in psychedelic mushrooms: 
Psilocybin

Psilocin

Dimethyltryptamine (also known as "

DMT

")*

Ibogaine*
*Naturally occurring substances
All of these substances remain illegal under federal law and listed as Schedule I controlled substances under the federal Controlled Substances Act (CSA), meaning they are considered to have the potential for abuse and have no currently accepted medical use.
This is a developing story. We'll keep you updated on what Proposition 122 means for Colorado addiction treatment as well as the decriminalization of hard drugs in the United States.
Need help with substance abuse?
If you or a loved one is struggling with the effects of drugs or alcohol, you could benefit from drug detox or individual therapy with a team of licensed addiction treatment experts. Landmark Recovery of Denver is one of Colorado's newest, most affordable drug and alcohol rehab centers. Call 888-448-0302 today for more information on treatment programs and resources. 
A member of our admissions team is available 24/7 to answer questions and guide your next steps to recovery.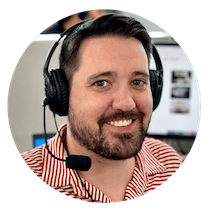 Choose Recovery Over Addiction
We're here 24/7 to help you get the care you need to live life on your terms, without drugs or alcohol. Talk to our recovery specialists today and learn about our integrated treatment programs.