Coloradans in long-term addiction recovery and those who prefer not to drink might find it hard to participate in social activities like concerts and sporting events, where alcohol is often a big part of the experience. However, starting today, local sports and music fans will have non-alcoholic drinks to choose from when they visit Ball Arena.
According to the Denver Post report, the Denver-based venue will sell two non-alcoholic drinks from local beverage company Grüvi. To celebrate the launch, Grüvi will serve samples at Ball Arena's "The Point Bar" (located on Level 100) during tonight's Denver Nuggets vs. Philadelphia 76ers game.
Ball Arena Introduces Non-Alcoholic Drinks for Sports & Music Fans
One of the drinks Ball Arena will sell is Grüvi's Golden Lager, a non-alcoholic beer awarded a gold medal at the 2022 World Beer Cup Awards. The other is a sparkling red sangria Grüvi calls its best-selling beverage. The CANteen, a convenient grab-and-go station located near section 120 within Ball Arena, will have both drinks available in cans.
Normalizing Alcoholic-Free Drinks
Grüvi CEO Niki Sawni told the Denver Post he hopes the move will help normalize alcohol-free products at events and social activities where alcohol is so common. 
"You're talking about some of the most social activities – concerts, sporting events – that's where the need is going to be the highest for people to have a great experience even though they don't want to drink," Sawni said. "Especially on the weekdays, people are just consuming a little bit less."
How to Enjoy Social Events Without Alcohol
Offering non-alcoholic drinks at venues like Ball Arena benefits those in long-term recovery and those who don't drink. But even with more options, navigating social situations involving substances can be challenging. Therefore, it's crucial to prioritize recovery and have a support system in place to avoid relapse triggers. 
If you or someone you know needs struggles with alcohol, seek professional assistance and find recovery-friendly social activities. Talk to your support system or treatment provider for tips and strategies on how to have fun without compromising your recovery. Visit Landmark Recovery of Denver to learn more about integrated treatment programs that address alcohol addiction.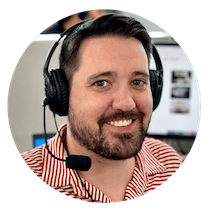 Choose Recovery Over Addiction
We're here 24/7 to help you get the care you need to live life on your terms, without drugs or alcohol. Talk to our recovery specialists today and learn about our integrated treatment programs.