Consequences of Medical Marijuana in Oklahoma
Eighteen months ago, Oklahoma legalized medical marijuana. Now the Oklahoma medical marijuana business is booming.
How to Get A Medical Marijuana Card in Oklahoma
If you're wondering how to get a medical marijuana card in Oklahoma, it's actually not that difficult. One in every 13 adults in Oklahoma has a patient card entitling them to purchase medical cannabis. It's surprisingly easy to come by one of those coveted 'green cards.'
Because marijuana can be used to treat any number of mental, physical, and emotional ills, there are no concrete conditions or symptoms required to get approved for medical marijuana in Oklahoma. Getting set up is often as simple as a quick visit—or video call—to your doctor.
Oklahoma Medical Marijuana Dispensaries
Because approximately 8% of all Oklahoman adults are in the market for medical marijuana, retailers expanded to meet the growing need. The result? Many cannabis shops have sprung up statewide, and retailers are now jockeying for position.
There are now around 2,200 licensed dispensaries across Oklahoma. In fact, out of all the states where medical marijuana is legal, Oklahoma has the highest number per capita: 56 per 100,000 residents! In any bustling city, you're likely to find several cannabis shops within a few blocks of each other, resulting in an intensely competitive price war. Cannabis retailers are outbidding each other for the most affordable prices to draw in customers.
By all accounts, the situation appears to be positive. Consumer demand is organically driving a thriving market with remarkable outcomes. In 2019, retail sales of medical marijuana exceeded $345 million. And according to the State Tax Commission, state tax revenue from those sales rang in at an astonishing $55 million.
Beyond that, medical marijuana is helping to relieve symptoms of both physical and mental afflictions. For so many Oklahomans, the availability of medical marijuana has changed their lives for the better.
Is Oklahoma Marijuana Too Easy To Get?
But there's some concern by state legislators and medical professionals that this new model is a little too open. Some say that Oklahoma marijuana laws make it too easy to acquire a patient card. And because each card lasts for two years, there's little oversight on whether medical marijuana serves its intended purpose. Typically, patients starting a new medication should be meeting with their doctor regularly for reassessment, but in this case, there's not much incentive for either party to follow up.
Other medical marijuana states typically require qualifying conditions to receive a patient card, but this isn't the case in Oklahoma. Leaving cannabis referrals entirely up to the discretion of a doctor makes the system highly flexible, sometimes to the detriment of the patient's wellbeing. Doctors can own and advertise their own marijuana businesses to patients, and some dispensaries even offer doctor referral services to prospective clients.
Overall, Oklahoma's medical marijuana business is thriving and profitable, but it is possible to have too much of a good thing as with everything in life. If you or someone you know is struggling with marijuana abuse or addiction, Landmark Recovery can help. Let us assist you as you take the first step towards better health. Reach out today.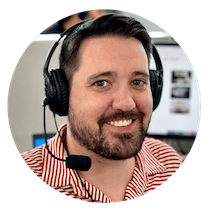 Choose Recovery Over Addiction
We're here 24/7 to help you get the care you need to live life on your terms, without drugs or alcohol. Talk to our recovery specialists today and learn about our integrated treatment programs.