The District of Columbia is currently the 3rd highest state in the nation for rate of fatal drug overdoses during the opioid epidemic, edged out only by Ohio and West Virginia. The scope of the problem within our nation's capital has prompted outcry and even resulted in a Washington Post investigation to find out exactly why a response to the opioid epidemic has been so laggard.
The report alleges that the District has fallen short in its response, misspending millions of dollars of federal grant money, ignoring life saving measures that have worked in other cities, and failing to create a measurable difference.
In response to the outcry and report, the city released a 22-page report in December of 2018 outlining the creation and expansion of several programs aimed at cutting the number of opioid overdose deaths in the district by more 50% by the year 2020. As it stands, the number of opioid related deaths tripled between 2014 and 2017, largely affecting older, African American men. The new strategy will hopefully be more effective, and officials will hopefully be held more accountable for following through on their promises regarding the opioid epidemic this time around.
What Went Wrong?

For starters, D.C. officials distributed naloxone, the life-saving anti-overdose medication, at a far lower rate than other cities with comparable overdose rates. In cities like Baltimore, Boston, Philadelphia, and more, state funded organizations have handed out more than three times as many naloxone kits per capita than D.C. has. Insider sources of the state run organizations in D.C. described the rollout as inadequate and disastrous.
The D.C. Department of Health first began distributing the naloxone kits in the spring of 2016. The department partnered with HIPS (Helping Individual Prostitutes Survive) and FMCS (Family and Medical Counseling Service), another nonprofit that offers needle-exchange services, giving the organizations Narcan (naloxone) to distribute.
Two months into the program, employees began to warn top health department officials that the group's Naloxone supply was dwindling. Diane Jones, a social worker with the program, estimated that the city's supply, 150 kits per month, was less than half of the supply that was actually needed.
In examining other state's number, Washington Post found that D.C.'s rollout of Naloxone was woefully inadequate. For example, in 2017, Baltimore distributed an average of 178 kits per month per 100,000 residents, Philadelphia distributed, 141. Boston distributed 87 kits per month per 100,000 people, San Francisco 86 and New York City 59. Washington D.C. distributed only 38.
The state has also fallen behind in making naloxone easier to acquire through pharmacies. The D.C. council failed to enforce a law that would have allowed D.C. residents to access the kits through pharmacies, with D.C. Department of Health Director LaQuandra Nesbitt stating that the law gave too much authority to pharmacists and discriminated against pharmacists who chose not to accept the legal liability of dispensing naloxone.
Additionally, nearly $2 million in federal grant money from the Substance Abuse and Mental Health Services Administration (SAMHSA) has gone into funding for addiction treatment centers in D.C. without a single patient even getting referred. Several programs that the state promised would get created never even materialized. Outreach initiatives to heroin users were suppose to generate more patient referrals, but this number remained the same. District officials failed to spend nearly $625,000, or about one third, of the total amount allocated to the city in the grant's first year.
Another initiative, an effort to persuade over 125 patients at the city's methadone clinic to switch to buprenorphine treatment, never went anywhere. Unlike methadone, buprenorphine would be fully covered by Medicare. Without guidance or patient referrals, one of the largest recipients of the grant money decided to take matters into their own hands. Medical Home Development Group took the federal money it had been paid by SAMHSA to instead offer primary care to patients at a nearby methadone clinic.
There is also a stark divide in who this crisis has affected. Of the 860 people confirmed to have died from opioid overdose since 2014, 4 in 5 were black. In 2017, the rate of fatal drug overdoses for African Americans in D.C. was even higher than the rate of whites in West Virginia, Ohio, and New Hampshire.
Looking Forward
D.C. officials have defended their response to the crisis, stating that the past year has been a learning experience. Looking forward, the district now plans to have a comprehensive response to the epidemic, utilizing $21 million in federal funding for new opioid programs. Meanwhile, opioid overdose deaths seem to be on track to level off and even drop this year, although the numbers are still almost double those in 2014.
One of the most successful aspects of the District's rollout has been the hiring and training of staff for buprenorphine specific programs. In 2017, the Department of Health distributed $1.7 million to help clinics throughout the District for the enhancement of buprenorphine treatment programs. The money has resulted in a rapid expansion of addiction treatment providers, over 150 new buprenorphine prescribers, in the past two years.
For the new plan, success will hinge on continuing to do what works while reorganizing programs that did not. After all, initiatives such as increasing naloxone and increasing funding for treatment centers has worked in other cities, but the rollout and organizational elements clearly fell short in D.C. Start up costs of over $24 million are estimated to be needed for the District Department of Behavioral Health to implement their new plan, entitled: LIVE. LONG. DC.
LIVE.LONG.DC.
The plan outlines the creation and expansion of dozens of programs for reducing opioid use, cutting down on fatal overdoses, treating victims of addiction, and educating city residents about the dangers of substance use. Although cutting overdose deaths in half by 2020 is an ambitious goal, it's one that highlights the severity of the crisis and the need for assembling a response that will truly make a difference.
The plan calls for the city to implement a review board within six months that will analyze the efficacy of programs and the amount of overdose deaths in the District due to the opioid epidemic. Within one year, the city also plans to implement a public school education program. Some other recommendations in the plan include the expansion of strategies already in place in the city, such as recovery housing options, drug take-back programs run by police and firefighters, and distribution of kits with the overdose-reversing drug naloxone.
Some programs that have proven to be successful in other states could be useful for D.C. moving forward.
Better Mental Health Screening
Screening for substance abuse, suicidal ideation, and other mental health indicators is a critical step that healthcare systems and businesses can implement to begin saving lives. SAMHSA outlines a method called SBIRT (Screening, Brief Intervention, and Referral to Treatment) that has been linked to lower healthcare costs and lower rates of substance misuse. This tool should be adopted by more healthcare organizations to become a regular screening tool to help identify and assist those struggling with suicidal ideation or substance abuse problems.
Reducing Access to Lethal Means
One successful method for reducing access to lethal means (whether through medication or firearms) is the CALM approach (Counseling on Access to Lethal Means). One study on this approach in Colorado found that parents of children being treated for suicide risk made significant changes in behavior, increasing the percentage of medication and firearms safely stored by more than 50%. Schools, businesses, or state organizations could take it upon themselves to distribute information about this method.
Increasing MAT Awareness and Access
MAT or Medication Assisted Treatment is one of the National Principles of Care for Substance Abuse. However, it is still stigmatized as a band-aid solution that simply replaces one drug with another. A Blue Cross Blue Shield study found that while the rate of patients diagnosed with an opioid use disorder between 2010 and 2016 increased, the rate of those receiving MAT did not increase at a comparable rate. MAT deserves credibility as a viable and effective solution to curbing addiction. A comprehensive 2012 study on Methadone found that treatment of opioid abuse with MAT was associated with increased retention rates, reduced mortality, improved social function, and decreased drug use and improved quality of life.
Improving Pain Management & Treatment
While patients should not be made to suffer during their recovery, it is vital that doctors administer painkillers in a responsible manner to ensure patients are not susceptible to developing a crippling addiction.
Harm Reduction through PDMPs
PDMPs (Prescription Drug Monitoring Programs) are a tool that states can use to successfully address prescription drug diversion and abuse. PDMP's are databases that allow government entities to monitor the flow of drugs throughout a state to potentially identify patients who may be doctor shopping, doctors who may be over prescribing medications, and patients who could be being co-prescribed medications. Studies on states that implement PDMP's show that they have reduced opioid prescription rates by 8% and opioid overdose deaths by 12%.
What Makes D.C.'s Problem Unique?
Washington D.C. is ranked only behind Ohio and West Virginia in terms of rate of overdose deaths, two very rural states where a predominantly white, low income population is being affected. Conversely, D.C. is a highly urban and even economically successful municipality that is more diverse than other states ranking highly for overdose rates.
In D.C., the typical death from opioid overdose occurs for older, African American males aged 40 – 60. Officials believe that the predominant population dying from opioid overdose is the population of chronic, long-term heroin users who are being introduced to fentanyl laced products. In other states, the problem has been traced directly from the pharmaceutical companies to the patients getting hooked and turning to cheaper alternatives. In D.C., the problem stems from chronic heroin users being introduced to fentanyl laced product.
This means that the problem in D.C. regarding the opioid epidemic can't be traced back to the prescription monitoring laws, though that approach will be useful for curbing the flow of stronger opioids into the black market. The key to reducing overdose deaths in D.C. wrests more on the ability of city officials and law enforcement to reduce the amount of fentanyl on the streets and to provide naloxone along with quality treatment programs.
Naloxone Advocacy and Accessibility

The opioid antagonist and overdose antidote Naloxone (prescription name Narcan) is one of the best harm reduction substances available on the market. Because it is not partial opioid agonist like buprenorphine, it doesn't pose any risk for abuse. It merely stops opioids from working, knocking the substance off of the opioid receptors and reducing the risk of overdose. In Baltimore in 2015, the city Health Commissioner issued a standing order for naloxone that allowed anyone in the city to acquire the drug without a prescription from a doctor. The next step is to make the drug more affordable so that more can access it.
Alternative Theories and Solutions
Iceland has built an anti-drug plan aimed at providing youth with after school activities, music, arts, sports, and other clubs and activities. This plan plus federal enforcement of strict drinking and smoking ages, banning alcohol and tobacco advertising and enforcing curfews for teenagers. As a result, Iceland has seen its drug problem turn from one of the worst in Europe into a successful reduction in the total adolescent consumption rates.
The number of 15-16 year olds who got drunk in the last month fell from 42% to 5% between 1999 and 2016. The number of marijuana smokers decreased from 17% to 7% in that same period, while those who participated in sports increased from 24% to 42%. While D.C.'s problem is its own unique dilemma, there are still alternative approaches and theories that could prove effective in helping curb the opioid epidemic.
In Conclusion
D.C. still has a long ways to go when it comes to addressing the opioid epidemic. As thousands continue to die from overdoses, it is up to communities, citizens, and policy makers to draft and implement ideas that will save lives and communities. At Landmark Recovery, we want to ensure that no American has to travel more than 2 hours to reach affordable, effective treatment for addiction. Visit our website and blog to learn more about inpatient drug and alcohol rehab.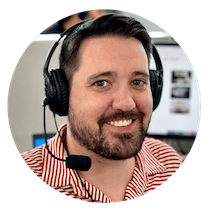 Choose Recovery Over Addiction
We're here 24/7 to help you get the care you need to live life on your terms, without drugs or alcohol. Talk to our recovery specialists today and learn about our integrated treatment programs.