Harm reduction advocates in Denver thought they had a solution to reducing the alarming number of drug overdose deaths in Colorado and promoting healthy behavior among people using drugs. In 2018, Denver's City Council voted 12-1 to approve a proposal that legalized a supervised drug use site. The "safe injection site" would've allowed people to consume drugs, like heroin, or other opioids, under the supervision of trained staff.
But such a site remains illegal in Colorado. Needing approval from the Colorado state legislature to waive a city nuisance order for the site to open, the plan to open one pilot location for two years was put on pause. Without the exception, overdose prevention sites are considered illegal under a federal law known as the "Crack House Statute."
Reigniting the Push for Overdose Prevention Sites in Denver
Colorado lawmakers have yet to vote on the overdose prevention site, leaving many advocates and supporters concerned about the number of Denverites exposed to fatal overdoses due to an unpredictable drug supply.
"We'll definitely get one in Denver," said Lisa Raville, executive director at the Harm Reduction Action Center in Denver, the largest public health agency in Colorado that specifically works with people who inject drugs. "I just don't know how many more thousands of people have to die of preventable overdoses until they let us try something different."
Overdose deaths rose from 974 in 2018 to more than 1,800 in 2021. The supervised injection site would've also allowed drug users to test substances for fentanyl, the potent synthetic opioid poisoning drug supplies nationwide. The goal of the overdose prevention site, modeled after a Canadian program, is to reduce fatal drug overdoses, increase public safety and make addiction treatment more accessible by limiting drug use in places like alleys or public bathrooms.
"We want to give them another opportunity to be inside with trained professionals who are there to recognize and respond," Raville said. "I want overdoses happening on my property if it's going to happen, not in an alley, a park or a business bathroom."
Recommended: What are Safe Injection Facilities?
Reviewing 6-month Data for NY Injection Sites
Had the 2018 plans gone forward, Denver would've been the first U.S. city allowed to open an overdose prevention site for the safe consumption of illegal drugs. However, New York City took that distinction, opening the first supervised injection sites in November of 2021. OnPoint NYC, a local non-profit, monitors the two sites in the Upper Manhattan neighborhoods of Washington Heights and East Harlem. A team of trained staff and medical professionals welcome people to inject pre-bought drugs under their supervision, without the fear of arrest.
Sam Rivera, executive director at OnPoint NYC, said the non-profit's goal is to keep people alive and promote public health throughout the community.
"People who are using are going to use until they're ready to stop," Rivera told CBS News. "If we keep them alive as we are, they have the opportunity to stop or to reduce and get to a place where they're healthier."
Much like in Denver, Rivera said public drug use is an ongoing issue for neighbors in the local community. People use drugs in bathrooms at local grocery stores and restaurants, leading many businesses to deal with overdose deaths. New York's prevention sites give local residents, many of whom are dealing with homelessness, a safe place to consume drugs. One site has a trained clinician and nurse on staff that can reverse potential overdoses.
The site's trained staff can also answer questions about substance use treatment when they're ready to go over options like medical detox and residential treatment.
"We work with a lot of people who are street-entrenched and homeless and don't have any place to be," said Kailin See, senior director of programs at OnPoint NYC, in an interview with Gothamist. 
The non-profit reports that after six months, approximately 1,252 people used the two sites 20,708 times. OnPoint NYC teams also safely disposed of more than 470,000 syringes that might've ended up on sidewalks or within reach of children on playgrounds. The non-profit reversed 314 overdoses, nearly tripling their expected 130 annual overdoses by year four.
Injection Sites Could Help Users Enter Addiction Treatment
Drug overdose is the leading cause of death among the homeless population in Denver, due in large part to unsafe drug supplies and not enough public health interventions to reduce rates of public drug injections, Raville said. The presence of overdose prevention sites in Denver would provide controlled environments for the population her organization serves, but also help remove significant barriers to substance use treatment.
"The number one substance use treatment admission requirement is that people have to be alive," Raville said. "If people want people to get treatment, they would support overdose prevention sites, because people can't get into treatment if they're dead."
Many lawmakers and residents in New York, Colorado and other states with pending approval say that while the concept of overdose prevention sites has good intentions, these types of services are installed in marginalized communities instead of distributed throughout the city. Raville understands the concerns but said staging the overdose prevention sites in neighborhoods where drugs aren't being used would create another common barrier to substance use treatment – transportation.
Many people recovering from substance use have a hard time finding transportation to services provided at the Harm Reduction Action Center (HRAC), clinics and addiction treatment centers. Without a ride to the doctor or peer support meetings, people in active addiction recovery are more likely to relapse. Raville said putting overdose prevention sites directly in communities makes it easier for drug users to engage with their peers and on-site staff about everything from how to prevent the spread of HIV or Hepatitis C to how to get into residential treatment at a local rehab center. If the prevention sites were pulled out of communities where public drug use happens, Raville said harm-reduction services would exist farther from the people who need them the most.
"I have to be downtown because that's where my folks are," Raville said.  "Sometimes people are like, 'Oh, you should be far north.' But then my folks aren't traveling there. It's actually better to have us in the community, investing in the health and safety and engaging folks for a healthier and safer them, today."
The Canadian Model of Injection Sites
Canada is the model of "success" overdose prevention site advocates often point to. Insite, North America's first legal supervised consumption site in downtown Vancouver, opened in 2003. The injection site led to an increase in the number of people who entered a drug addiction treatment program.
More than 400 people who used a Vancouver consumptions site also enrolled in a residential treatment program in a single year, according to data collected from a Vancouver health care provider and published in the Hopkins Bloomberg Public Health Magazine. The article also reported no overdose deaths at any of the 25 supervised consumption sites across the province of British Columbia.
Raville said the main goal of overdose prevention sites is to keep people who use drugs alive by encouraging healthy activities, even if that involves safe drug injections. Then, if the population wants to talk about additional steps like drug treatment, her staff would be happy to oblige them.
"My folks know the world wants them abstinent, and for one reason or another, it may not be today," Raville said. "If they bring up treatment, heck yeah, we're going to talk about it. But we also talk about a lot of other life that happens too."
Raville said the HRAC creates a relationship with people who use drugs, helping them to be more proactive about their health. When and if people want to get professional help at an addiction treatment center, Raville said her organization is often the first place they come to because the HRAC doesn't judge or stigmatize, but encourages healthy living.
"Harm reduction is just meeting folks where they're at today for a healthier and safer them, and keeping people alive," Raville said. "If you support treatment and you support recovery, then you definitely support overdose prevention sites, because the number one treatment admission requirement is people have to be alive."
Related: Do Safe Injection Sites Work?
Substance Use Treatment is One Phone Call Away
Addiction recovery might not be an immediate goal, but we're here to talk when it is. Landmark Recovery of Denver is one of Colorado's newest addiction treatment centers. We're located 25 minutes from downtown Denver, providing personalized treatment programs for those battling substance use disorder.
If you or someone you love is ready to talk about treatment options, call 720-702-9994 to talk to a recovery specialist. One of our staff members is ready to answer questions about your health, provide you with referrals and guide you through the admissions process.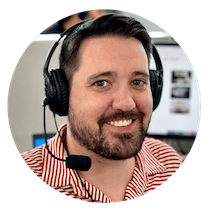 Choose Recovery Over Addiction
We're here 24/7 to help you get the care you need to live life on your terms, without drugs or alcohol. Talk to our recovery specialists today and learn about our integrated treatment programs.