Do people overdose more during the holidays? We examine statistics and evidence to see what substance use trends emerge during the end of a year.
Do People Overdose More During the Holidays?
You've likely heard that there's a spike in overdose deaths between Thanksgiving and Christmas. Many people feel the stresses of a closing year, parties and loneliness often experienced by those dealing with a substance use disorder can lead to increased drug and alcohol use. A 2016 Axial Health Care study of more than 400,000 people on Medicaid in the Southeast found than the drug overdose rate during the holidays (between Thanksgiving and New Years) was 22% higher than the previous time period.
Some drug users say they wouldn't have had any time to stop using because of forced interaction with friends and family who might be able to spot withdrawal symptoms of drug abuse. This means they continue using drugs and are at the mercy of a consistently clean supply. We know that many supply lines are becoming less pure by the day as fentanyl begins showing up in more and more substances.
However, an analysis of the Centers for Disease Control's overdose death data shows that most overdose deaths occur in March, January and February. In fact, the last three months of the year actually held the lowest number of reported drug overdoses. 
Does Weather Play a Factor in Drug Overdose?
A more likely explanation for greater overdoses during the winter months, according to a National Institute of Health study, is the change in temperature and human behavior as a result. When it's colder, most people stay inside and often stay at home. This leads to more drug use in situations where those with substance use disorders (SUDs) are alone, lowering the odds that they'll be around someone who can seek help in the event of an overdose. The study found that low average temperatures over a three to seven day period were associated with higher odds of fatal opioid overdose. This could be because cold weather and opioids both promote respiratory depression. The study authors speculate that combining cold weather and opioids increases overdose risks.
…cold temperatures may alter patterns of drug use or impact networks of opioid supply and distribution. For example, opioid overdose deaths may be associated with cold weather if individuals are more likely to use opioids alone (i.e., in the absence of a bystander capable of administering the reversal agent naloxone if needed) during periods of cold weather. Similarly, cold weather may also alter patterns of drug trafficking and distribution, particularly during storms, potentially increasing the risk unintentional consumption of drugs adulterated with potent synthetic opioids.
The unreliability of supply chains during adverse weather events like snowstorms could heavily impact drug availability, especially if the source is regionally close to the buyer/user. In addition to possible weather explanations, the aesthetic changes of the season may help amplify and mask the underlying feelings that accompany the causes and symptoms of drug abuse. Gloomy weather can intensify feelings of depression in some people, with many recounting how easy it is to slowly let themselves slip into the background on autopilot during the winter.
Depression and Family
Perhaps being reminded of familial tragedies and hardships could drive some to use substances outside of their traditional medical use. Trauma like this is why so many treatment centers, like Landmark Recovery, make use of dialectical behavioral therapy (DBT) as a way of helping those in recovery cope with emotional and physical trauma. DBT can be incredibly useful in learning how to work through the holidays.
Learn More
To learn more about how Landmark Recovery can help you this holiday season, don't be afraid to reach out. It's never too late to seek help. Don't wait to pick up the phone and speak with a dedicated admissions specialist. Our number is 888-448-0302, with those at the line who can guide you through the admissions process and help you sort out treatment.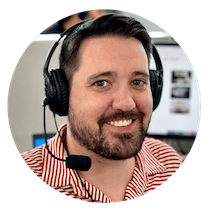 Choose Recovery Over Addiction
We're here 24/7 to help you get the care you need to live life on your terms, without drugs or alcohol. Talk to our recovery specialists today and learn about our integrated treatment programs.