A new survey from Indiana University revealed that cigarette, alcohol and marijuana use among young Hoosiers reached some of the lowest rates in 30 years. Prevention Insights recently released the results of the 2022 Indiana Youth Survey, which was conducted in the spring of 2022 and asked students in sixth-through-12th grade whether they'd drank or smoked in the past month. More than 90,000 students across Indiana participated in the survey.
Related: Exploring the Teenage Perspective of Underage Drinking
Fewer Indiana Teens Report Smoking and Drinking
Past-month alcohol use among Indiana high school seniors was 19.9%, a decline of almost 40% since 1991 when the survey began. The usage rate was its highest in 1991 (59.7%). The 30-year low also presents a decline over the past two years. In 2020, 28.5% of 12th graders reported drinking in the 30 days prior to taking the survey.
Cigarette use among 11th graders was the highest in 1996 (40.1%) but has since dropped 37.3 percentage points. Marijuana use among 10th graders dropped 16.5 percentage points from its previous high of 24.9% in 1996. When it came to electronic vapor products, the second-most-used substance by Indiana teens, past-month use among 12th graders decreased from 23% in 2020 to 14.8% in 2022.
COVID-19 Pandemic in 2020 Fuels Speculation About Survey Results
While the decline in substance use among Indiana youth is a positive sign, many researchers and state officials are unsure if the trend will continue. Ruth Gassman, an IU senior scientist and executive director of Prevention Insights, pointed to the COVID-19 pandemic as one of the potential causes for the drastic declines. Many young people who smoke and drink do so in group social settings. 
"We have never seen such substantial decreases since I began leading the survey, and we suspect these data reflect unexpected consequences of the COVID-19 pandemic," Gassman said in an IU report.
According to the survey, students in grades 10 through 12 who drank alcohol in the past year were more likely to get it at a party. Isolation from safe-at-home orders and virtual learning in 2020 would've made it harder for Indiana youth to obtain drugs or alcohol. Not to mention, students from 7th-through-12th grade reported "decreased levels of perceived availability of alcohol, cigarettes, marijuana, and drugs like cocaine, LSD or amphetamines" in 2022 compared to 2020. 
"The pandemic has disrupted adolescents' daily lives and may have prevented youth from accessing substances," Gassman said.

Reversing Indiana Addiction Trends
While the decline in substance use among young Hoosiers is a positive sign, there's more work to be done to reverse the deadly trends of substance use and addiction happening across Indiana and nationwide. At Landmark Recovery, we're committed to preventing fatal overdoses and helping people struggling with drugs and alcohol avoid further health complications. Our goal is to provide practical, affordable treatment programs that address addiction's mental and physical effects.
If you or a loved one is suffering from the effects of addiction, call 888-448-0302 to talk to a recovery specialist. Our team will answer your questions, guide you through the admissions process and help you move one step closer to long-term addiction recovery. We have treatment centers located in the following Indiana communities: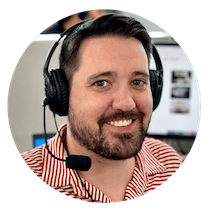 Choose Recovery Over Addiction
We're here 24/7 to help you get the care you need to live life on your terms, without drugs or alcohol. Talk to our recovery specialists today and learn about our integrated treatment programs.