Driver On Cocaine Kills Driver On Meth In Las Vegas In DUI Case
Imagine a scenario where one driver, high on meth, collides head on with a driver high on cocaine. Well, police in North Las Vegas said that's exactly what happened earlier this year in an extreme case of driving under the influence (DUI) of illegal substances. Both drivers were also found to be over the legal limit for alcohol. It's a wild example of why drugging and driving don't mix.
According to police, Summer Butler was driving down East Cheyenne Avenue just past the Civic Center Drive intersection at an illegally high rate of speed when her car collided with another one that was making a U-turn in front of her from the center lane. Upon impact, the force from Butler's car caused the fatal ejection of the driver and passenger of the vehicle that was making the U-turn. Both the driver and the passenger were pronounced dead after being taken to a local hospital, while Butler survived. Butler's car travelled 150 more feet from the exact spot she hit the other vehicle, striking a palm tree in front of a T-Mobile strip mall store before coming to an abrupt stop. Police did not name the victims of the fatal crash.
Location of the accident:
All three people involved in the wreck were taken to a local hospital by paramedics, where Butler's erratic behavior was noticed by hospital staff, causing them to sedate her. The trauma paramedics that treated Butler recalled seeing a small bag of white powder fall out of her bra upon arrival at the hospital. Police seized the bag and had it tested. Results came back positive for cocaine. Later, blood tests confirmed that the driver had cocaine and cannabinoids in her blood, along with a blood alcohol level (BAC) of .102, which is above the legal limit for driving, which is 0.08 in the state of Nevada. At the time of the crash, Butler was no stranger to DUIs—she had previously pleaded guilty to a DUI in Omaha, Nebraska in 2017.
The driver killed in the crash was tested post-mortem for substances and his blood tests showed he had a BAC of over three times the legal limit, and a high amount of meth in his system. According to internal computer data from the car she was driving, Butler was traveling at a rate of 73 miles per hour on a road with a 40 miles per hour speed limit one second before impact. Butler is now being charged with a DUI resulting in death, reckless driving, and being in possession of a controlled substance in connection with the crash that resulted in death.
DUI in Nevada
Nevada has one of the highest DUI fatality rates in the country. Between 2003 and 2012, the Centers for Disease Control and Prevention reported that 1,025 people were killed in crashes involving a drunk driver in the state of Nevada. Most deaths are males between the ages of 21 and 34. Arrests have been steadily declining over time, but the count remains high for all metrics. In 2019, 92 people became an alcohol-impaired driving fatality. Las Vegas is a key location for DUI arrests in Nevada. According to KLAS, the local CBS affiliate station, DUI arrests are up 9.7% and there were 2,349 arrests in 2021 compared to 2,141 in 2020. Las Vegas metro police made an average of 15 DUI arrests per day in 2021.
The prevalence of DUIs in Las Vegas was exemplified over the most recent Labor Day weekend, when Las Vegas metro police arrested 27 drivers, with one driver having 15 grams of meth in their possession at the time of arrest. Another driver was driving in excess of 20 mph over the speed limit, had previously been convicted of a DUI more than three times, and was in possession of a controlled substance.
Don't Get Charged For a DUI
Driving under the influence is bad. If you get behind the wheel of a moving vehicle while under the influence of a substance that alters your ability to react in a situation that requires a timely reaction or your baseline perception, you could cause the death of someone or multiple people. To prevent this from happening, individuals must refrain from abusing substances or using at times when it's inadvisable to do so.
Learn More
To learn more about how Landmark Recovery treats its patients, give our dedicated admissions team a call at 888-448-0302 today. Our evidence-based treatment methods can help those struggling from substance use disorder achieve long-term recovery from addiction. Our Las Vegas treatment center is the only area rehab that allows patients to undergo every aspect of recovery under the same roof. Our mission is to save a million lives in the next century, starting with those in our backyard.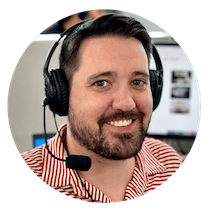 Choose Recovery Over Addiction
We're here 24/7 to help you get the care you need to live life on your terms, without drugs or alcohol. Talk to our recovery specialists today and learn about our integrated treatment programs.