Throughout the world, addiction is a serious problem that often results in death. Some individuals suffering from an addiction could pass away from health complications that arise as a result of their drug and alcohol use, but many pass from an overdose.
There are a wide variety of factors that can contribute to overdose. A person can be at increased risk of overdosing depending on their body chemistry and other biological factors. Also, different substances have a higher risk of overdose than others.
The drugs most commonly associated with overdoses are opioids.
Overdose Overview

What is an overdose anyway?
Firstly, you should know that someone can overdose on almost anything from headache medicine and cough medicine to alcohol and prescription painkillers.
Overdosing can be intentional, like when someone is trying to harm themselves, or it can be accidental. Most accidental overdoses are attributed to someone trying to get a better "high" from an illegal drug, or from using a prescription drug in ways it's not intended to be used.
The most commonly overdosed substances are antidepressants and narcotics. Narcotics include illicit drugs like heroin as well as prescription drugs like:
       

Codeine

       

Dilaudid

       

Fentanyl

       

Hydrocodone

       

Morphine

       

Oxycodone

       

Tramadol
All of these are classified as opioids, and opioids are the cause of most of the overdoses in the United States.
Symptoms Of Overdose
When a person has ingested a substance in a level that their body cannot tolerate, the substance becomes toxic in their body and can shut down proper functioning of the person's physiological system. Depending on the drug used, it can be difficult to discern symptoms of an overdose from side effects of using the drug.
When experiencing overdose, people exhibit signs and symptoms such as seizures, chest pain, delirium, anxiety, difficulty breathing, and agitation. Additionally, the person who has overdosed can experience other symptoms like:
       

Chest Pain

       

Dangerously low blood pressure

       

Difficulty breathing

       

Disorientation

       

Unresponsiveness
Risk Factors For Overdose
There are several things that can make a person at higher risk for overdosing on drugs like opioids.
Some of the things that make an overdose more likely are:
       

Significant dependence on opioids

       

Injecting opioids

       

Taking a high dosage of opioids (in excess of 100mg/day)

       

Refusing help or treatment for opioid use

       

Living with an opioid use disorder

       

Resuming opioid use after a long period of abstaining from use

       

Drinking alcohol while taking opioids

       

Mixing different drugs

       

Having health complications such as liver or lung disease, HIV, or mental health problems
Overdose Outcomes
The outcome of a situation where overdose has occurred depends on the type of drug used, the health of the person who took it, and how the person used the drug.
Overdoses can be mild or moderate, but in many cases, overdosing ends in death.
Overdose Death Rates
The worst outcome when an overdose occurs is death. Unfortunately, this outcome happens far too often. According to the World Health Organization, overdose deaths take the lives of half a million people across the globe every year. Over 70% of those overdose deaths are attributed to opioids.
National
Many governmental organizations in the United States monitor drug use, addiction, and overdose data. The USDA reported that the rate of drug overdoses in the US fell in 2018, and the Centers for Disease Control shared that there was a 2% decline in overdose deaths year over year.
This was great news for everyone involved in trying to reduce overdose deaths in the US, but it was short lived. With the coronavirus pandemic of 2020, this data has shifted, and the American Medical Association recently reported that overdoses are on the rise again.
Kentucky
The commonwealth of Kentucky is heavily affected by addiction, and the opioid epidemic has hit the state hard.
At various stages, the state has been placed at the top of the list for addiction statistics, and when it comes to overdoses, Kentucky is often in the top five.
In 2010, Kentucky ranked third in the nation for drug overdoses with nearly double the fatal overdoses as compared to the national rate.
The Justice and Public Safety Cabinet of Kentucky reported the following regarding overdose deaths in the state: 
       

34% had heroin in their systems

       

45% overdose victims had used morphine

       

47% had fentanyl (sometimes in combination with heroin)

       

19% had Oxycodone present

       

16% had hydrocodone in their bodies
All of these drugs are opioids, which are the most lethal when it comes to overdosing.
Most Affected Counties
While the entire state of Kentucky is affected by addiction and overdose deaths, there are certain areas of the state that are being harder hit.
When broken down per capita, the counties with the highest rates of death from drug overdoses are:
       

Jefferson

       

Kenton

       

Estill

       

Fayette

       

Campbell
Drug Prevention Solutions in Kentucky
The leaders of Kentucky are aware of this problem, and over the years they have been working to eradicate the issues of addiction and overdose deaths.
Over the last decade, Kentucky has heavily regulated pain clinics while placing limits on the amount of pills that can be prescribed by physicians.
Cities across the state have created programs to help those with addictions. Louisville rehab centers have a goal to provide "Hope, Healing, and Recovery" to their community.
Addiction Treatment Programs Available in Kentucky
If you or a loved one is dealing with substance abuse disorder or addiction or have experienced an overdose, here at Landmark, we want to help you.
Landmark Recovery of Louisville has the skills, programs, and experience to help you through your disorders. Contact us today so that we can help you find solutions.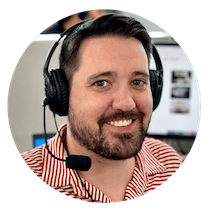 Choose Recovery Over Addiction
We're here 24/7 to help you get the care you need to live life on your terms, without drugs or alcohol. Talk to our recovery specialists today and learn about our integrated treatment programs.