Updated: May 4, 2023, at 11:43 a.m.
When looking for help with substance abuse, it's important to find a treatment program that suits your needs. One option is SMART Recovery, which is becoming more popular at drug rehab centers in Indiana and across the country. SMART Recovery is a treatment method designed to help people struggling with addiction. It offers a variety of tools and techniques to help patients develop the skills and confidence needed to choose recovery over addiction.
In this blog, we'll take a closer look at what SMART Recovery is, how it works, and the evidence supporting its effectiveness. If you or a loved one are considering treatment for substance abuse, keep reading to learn more about this innovative approach to recovery.
How Indiana's Top Drug Rehab Centers Harness SMART Recovery
What Is SMART Recovery?
Self-Management and Recovery Training, or SMART Recovery, is used as an alternative to certain treatment methods such as the 12-step program and Alcoholics Anonymous. SMART Recovery are support group meetings for people suffering from substance abuse problems, including those from medication and opioids.
SMART Recovery is based on the idea of self-empowerment and mutual support to help focus and change thoughts and ideas from being self-destructive to being motivating and satisfying.
During SMART Recovery meetings, patients are led by trained facilitators who have completed courses on this form of recovery. The overarching goal of SMART Recovery, like recovery in general, is to achieve long-term sobriety.
SMART Recovery: 4-Point Plan
SMART Recovery is an evidence-based approach to treatment which uses a number of different therapeutic approaches such as motivational interviewing and cognitive behavioral therapy.
When it comes to SMART Recovery, there is a 4-point plan that patients will go through to get the full treatment program.
Build and Maintain Motivation: During this portion of treatment, it is based around someone's motivation to get and stay sober. This is something that can be difficult to deal with during the recovery process as many people will have their motivation for getting sober come and go during treatment. There are countless times when motivation can dwindle during certain times of your life. This is why something like motivational interviewing during SMART Recovery can be so helpful as it will help patients build up their belief in themselves that they can continue and commit to recovery.
Cope With Urges: Cravings can be difficult to deal with when you are going through treatment, luckily there are strategies that you can implement that will make it easier for you to overcome certain problems or cravings that you may be dealing with. During certain therapies, such as cognitive behavioral therapy, patients will learn ways in which they can combat cravings and better identify triggers that they may be dealing with.
Manage Thoughts, Feelings, and Behaviors: During SMART Recovery, irrational beliefs and feelings that some patients will deal with during the treatment process. Oftentimes people will turn to using substances in order to escape a certain emotion or thought process that they are dealing with. During certain therapeutic methods, patients will learn to deal with these thoughts and behaviors and overcome these potentially triggering situations.
Lead A Balanced Life: Addiction will likely be a major issue in anyone's life. It is a problem that consumes everything in the user's life and can even lead to a number of issues for family and loved ones. This portion of SMART Recovery is focused on ensuring that there is structure and balance in the patient's life. This will help them not only with immediate sobriety issues but will play a major part in their long-term recovery plan.
These are the four main points of the plan when it comes to SMART Recovery, obviously during treatment, these are the things that become much more specific.
Now that we know a little bit more about what SMART Recovery is, let's take a look at how effective this form of treatment is.
Effectiveness of SMART Recovery
Now that you know a bit more about SMART Recovery, you may be wondering if this type of treatment is actually useful and effective in treating patients of substance abuse disorder.
There are countless success stories when it comes to SMART Recovery. But when looking at specific evidence of how SMART Recovery can help, there was a randomized clinical trial funded by the National Institute on Alcohol Abuse and Alcoholism
After three months of people being in a SMART Recovery program, the participants increased their percentage of days abstinent from 44% to 72%.
Obviously, this is a huge increase and helps to prove just how helpful and effective this form of treatment can be.
Benefits of Indiana-Based Drug Treatment
When it comes to finding an effective Indiana drug rehab, you should ensure that the treatment facility is using proper treatment methods to help patients have the highest chance of success. While not 100% necessary that the inpatient rehab is using SMART Recovery specifically, you need to ensure that there is some form of evidence-based treatment that is being used.
You should also look for inpatient drug rehab centers in Indiana that have specific features of treatment. For instance, you should ensure that patients will be given things like medical detox, and evidence-based therapy methods, and will be set up with a discharge plan. These three things are almost essential to any effective treatment plan.
If you are wondering where you might be able to find a drug rehab center in Indiana that offers these things, there are a few locations that can help you.
Indiana SMART Recovery: Overcome Addiction Today
Landmark Recovery is dedicated to providing personalized, integrated treatment to help patients in Indiana overcome substance abuse and co-occurring mental health disorders. Our evidence-based programs, including SMART Recovery, give patients the tools they need to choose recovery over addiction.
If you or someone you know is struggling with addiction, don't hesitate to contact us. Call our confidential admissions team at 888-448-0302 to learn more about how we can help you on your journey to recovery. We have drug rehab centers located throughout Indiana, including in:
Our treatment experts are ready to provide you with personalized care and support.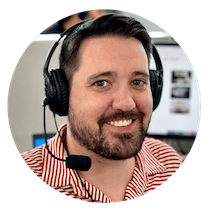 Choose Recovery Over Addiction
We're here 24/7 to help you get the care you need to live life on your terms, without drugs or alcohol. Talk to our recovery specialists today and learn about our integrated treatment programs.