To improve access to drug treatment, Louisville KY legislators have been making concerted efforts to provide quality drug treatment to all residents in need.
The legislation is a response to the growing drug addiction crisis in Kentucky. In 2019, Kentucky had the 5th highest rate of death by heroin overdose in the US with 37.2 deaths per thousand.
So, if you or a loved one are taking the first tentative steps to recovery, there's ample specialized support available. A bright new future is waiting for you so read on to find out what to look for in a drug treatment program so you get this right.
What Do Louisville Drug Rehabs Offer

A drug treatment center with a high success rate will offer expert staff, medical detox, residential treatment programs, partial hospitalization, intensive outpatient treatment, individual/group therapy, and mindfulness activities.
Expert Staff
In Kentucky, look for centers with expert medical staff and highly qualified alcohol and drug counselors approved by the Board of Alcohol and Drug Counselors in Kentucky.
Highly qualified medical and counseling staff should be available to provide emotional and medical support around the clock. If your symptoms get too burdensome, deeply experienced staff make all the difference in making you feel more comfortable.
Medical Detox

When someone needs to detox from opioids, heroin, alcohol, or Fentanyl, medication can minimize withdrawal symptoms while skilled emotional support alongside helps to promote safe withdrawal.
Depending on the severity of the drug problem, the detoxification process typically lasts 10 days. Medical detox can happen either as an inpatient or at home as an outpatient.
A good treatment center will be able to prescribe Buprenorphine, Methadone, Suboxone and Naltrexone to speed up access to treatment.
Types of Drug Treatment Programs
A quality treatment center will offer individualized treatment programs with varying levels of support. The type of treatment that suits you will depend on the severity of your addiction, your risk of relapse, work and family commitments, and overall financial situation.
Residential Treatment Programs

Many people struggling with addiction need to be removed from the stresses and triggers that typically lead to relapse.
To transition from detoxification to recovery, a stay in a residential treatment facility can help you to strengthen your resolve before starting a more functional and healthier life.
Residential treatments require patients to stay for between 35 and 45 days. To enroll in residential treatment, patients need to have undergone a medical detox with prescribed medication.
Partial Hospitalization
Patients who need support in the early days of recovery can access group and individual therapy support.
The treatment is the same as that offered on a residential program only there is less structured treatment available.
A patient can still stay there if they need to remain in a structured environment that won't prompt a relapse.
Intensive Outpatient Program (IOP)

This type of program is for anyone unable to enter full-time rehab due to family and work commitments.
Medical detox is carried out before they enter the program. The patient then attends the center on a daily basis for group and individual therapy then returns home to their commitments.
Individual and Group Therapy
Psychotherapy is an evidence-based behavioral therapy that encourages a person to examine their psychology and develop strategies to cope with life in recovery.
Evidence shows that the support a recovering person receives from group psychotherapy benefits their continued abstinence. Support groups are especially powerful as people find encouragement from people in the same situation.
Individual psychotherapy is suitable for people who require higher confidentiality or for anyone not comfortable in group situations.
Spiritual and Recreational Activities

You know whether a treatment center provides quality care if they offer mindfulness and recreational activities.
Mindfulness and meditation are proven to benefit those struggling with addiction. Mental health issues are often integral to a person's addiction. Engaging in mindfulness and meditation is an effective coping strategy for managing cravings and stress caused by work and other people.
Recreational activities are vital during recovery. They provide an outlet for managing difficult emotions that could lead to relapse.
Finding a Good Treatment Center
The Kentucky Justice and Public Safety Cabinet and Operation are committed to helping you to get clean from drugs or alcohol and live a positive, fruitful life.
To improve access to treatment they set up the Operation Unite helpline to help people addicted to drugs and their families.
You can call them now on 1-8338-KY-HELP (1-833-859-4357) or text HOPE to 96714
A bright new future awaits you. You can do this. With the right support, you'll be back to work and enjoying a fruitful life with your loved ones.
What To Do Next
If you're ready to engage in recovery and you're not sure about the type of drug treatment in Louisville KY, get in touch with our friendly team of experts here at Landmark Recovery.
Call our admissions hotline on 888-448-0302. One of our team will help you get back on track and recommend the most suitable programs so you can start reclaiming the life you deserve.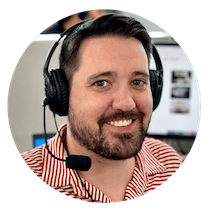 Choose Recovery Over Addiction
We're here 24/7 to help you get the care you need to live life on your terms, without drugs or alcohol. Talk to our recovery specialists today and learn about our integrated treatment programs.