Understanding Socio-Economic Risk Factors
It's generally acknowledged that higher socio-economic status correlates to better overall health. Individuals of a higher socioeconomic class often have access to better education, healthcare, employment, and other opportunities. They also benefit from good nutrition and permanent shelter.
This isn't to say that those of a higher socioeconomic bracket can't experience mental illness or addiction; research shows that addiction can affect anyone, regardless of status. However, those who don't benefit from upwardly-mobile opportunities are certainly at a higher risk.
Low socioeconomic status goes beyond financial poverty. It's determined by structural, social, and environmental variables, all of which contribute to the overall quality of life. And it doesn't just affect the individual—it ties into the family unit and the community as a whole. Societal perceptions of disadvantaged individuals and families have a negative and dangerous impact that resonates through the population.
How Inequality Contributes to Risk
All this to say that "being poor" does not immediately make someone a high-risk candidate for addiction. Socio-economic status is so much more complicated than that, and every factor is inextricably linked.
According to an Australian study, growing up in a family of low socioeconomic status "has been found to contribute to negative outcomes during childhood and later in adulthood. Family disadvantage, particularly when combined with other factors such as community disadvantage and/or drug-dependent parents, can result in intergenerational disadvantage and associated negative outcomes."
Impact in Indiana
Looking at the purely economic condition of Indiana, familial income ranks squarely in the middle of all states, with the median household income being between $55,000 and $59,000 annually. Although it is far from being an impoverished state, around 10 percent of its residents still live below the poverty line with an annual household income of less than $12,000.
Again, financial wellbeing alone is not enough to indicate a risk of addiction. However, when paired with social factors that often accompany poverty, the risk increases.
For instance, child poverty is a huge issue in Indiana, as many children are removed from homes affected by substance abuse issues—nearly 60 percent, according to the Department of Child Services. There is a large amount of data to show that substance abuse directly correlates to child abuse, as does parental job loss. Paying for even the most basic needs like food and shelter poses problems for one in four Hoosier parents, meaning that their kids start life at a disadvantage.
From an early age, children of low socioeconomic status families lack the potential for upward mobility and are at higher risk for mental health and addiction issues. This intergenerational impact is peripherally connected to poverty and is ultimately a part of the complex web of socioeconomic wellbeing. To address addiction adequately, we need to address all associated factors, which is why treating addiction is such a difficult, costly, and lengthy process.
If you or a loved one is struggling with addiction, we can help you find the resources you need to access recovery services and support. Reach out today to learn more; we are here for you, and we genuinely care.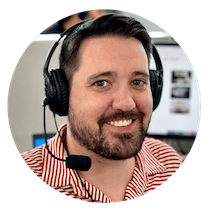 Choose Recovery Over Addiction
We're here 24/7 to help you get the care you need to live life on your terms, without drugs or alcohol. Talk to our recovery specialists today and learn about our integrated treatment programs.