Rehab can be a scary process for anyone, but the results are often life-changing. If you're entering drug or alcohol rehabilitation for the first time, you may be unsure of what to expect during those critical first weeks of rehab, and this is what we will talk about today.
The First Step is Detoxification

At Landmark Recovery, you'll be asked to go through medically-assisted detox before you can enter the rehab facility. Detox takes five to seven days, on average, although depending on the severity of your addiction, it might last longer.
Unfortunately, detoxing from heavy and/or prolonged substance use can be dangerous or even life-threatening. Landmark's caring staff of trained medical professionals is on hand to create a discharge plan for you. Supplemental medications are available to help you withdraw safely, should you need them.
While you may feel tempted to reward yourself with one last hurrah before you go into detox, we highly recommend against it. Not only can it be dangerous—it puts you at risk of an overdose—but it also disrupts the detoxification process and makes everything more difficult overall. The safest bet is to stay the course with your current usage and let the professionals taper you off it in a controlled environment.
Programs and Services
Once you've undergone detox, you'll be ready to enter the residential facility. Our inpatient rehab involves a stay at Landmark for 35-45 days.
During your time at Landmark's residential facility, you'll get a chance to participate in different groups, both therapeutic and recreational. Group, individual, and family therapy sessions are part of the daily routine. Each schedule is tailored to the individual and their unique needs.
Support meetings, along the lines of AA or SMART Recovery, will also be hosted. These meetings are where you can voluntarily share thoughts and stories with your peers.
These sessions are intended to help uncover and explore the mindset and triggers surrounding substance abuse. You'll also learn strategies for coping with your emotions while maintaining your sobriety and staying the path to wellness.
Daily Routine
At Landmark, you will be provided with three square meals a day, at 7 am, 12 pm, and 5 pm, respectively. These meals are a chance for you to socialize with your peers while you enjoy tasty and nutritious food. Snacks are also available at any time by request.
In the afternoons, we offer scheduled recreational programs that serve as an alternative form of treatment. We know that the recovery process is difficult and requires a lot of hard work and self-reflection. It's important to bring a little enjoyment and lightheartedness to your time here, which is why we offer music therapy, fitness activities, and other enriching pastimes.
Remember that you get out what you put into the program. Embracing the process and keeping an open mind will help you get the most out of your treatment. The road to sobriety is never an easy one, but at Landmark, we travel the road with you and guide you along the way. While the first week in rehab can be scary, remember that you are making a choice that will provide wisdom and benefits for many years to come.
If you or a loved one struggles with addiction, we genuinely care, and we're here to help. Reach out today to learn about our inpatient detox and rehab programs.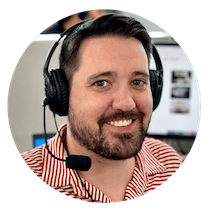 Choose Recovery Over Addiction
We're here 24/7 to help you get the care you need to live life on your terms, without drugs or alcohol. Talk to our recovery specialists today and learn about our integrated treatment programs.