U.S. Customs and Border Protection (CBP) officers in Louisville, Ky. seized thousands upon thousands of packages of counterfeit items, agricultural pests or narcotics in fiscal 2022. The CBP operates at ports of entry across the U.S., including airports. They screen inbound passengers and cargo for anything that it's illegal to possess or bring across borders. These are often drugs or weapons. 
Some 21,000 pounds of illicit drugs were shipped by criminals both domestic and foreign yet intercepted by CBP agents in Louisville. Kentucky Governor Andy Beshear's latest policy approach to cannabis regulations, meanwhile, appears to soften state borders for cannabis.
Marijuana in Louisville, KY
The CBP's fiscal year ran from Oct. 1, 2021 to Sept. 30, 2022. In that 12-month period, Louisville CBP confiscated narcotics from 2,826 shipments. This year, the most seized illegal substance among those shipments was marijuana. Officers took a whopping 11,818 pounds of marijuana in fiscal 2022. 
State laws around the country have loosened constraints on the use of marijuana. Others like Indiana are debating the issue. Federal law, however, still bans the sale, possession, production and distribution of marijuana. Moreover, the state of Kentucky happens to be exploring new regulations of its own for cannabis.
"The work of our officers has been incredible, and their dedication to CBP's enforcement mission is evident when you look at these seizures," said CBP Field Operations-Chicago Field Office Director LaFonda Sutton-Burke.
Wave 3 News recently reported that the Louisville Metro Police Department (LMPD) has been instructed to de-prioritize marijuana possession offenses. The department's officers received a memorandum from LMPD Colonel Paul Humphrey in late January 2023, reinforcing a municipal ordinance that reportedly makes marijuana possession the "lowest priority."
"An officer will not routinely write a citation for possession of marijuana involving one ounce or less if it the only charge or the most serious charge against a defendant," Col. Humphreys instructed.
Gov. Beshear signed an executive order in November 2022 allowing residents to legally possess up to eight ounces of marijuana. It also legalizes the consumption thereof. It requires that marijuana, however, to have been legally purchased outside the state. The order serves as a product of deliberations from an exploratory committee Beshear established to investigate medical use potential for the substance. 
Transporting Marijuana in and out of Kentucky
The requirement is that marijuana be purchased in a state where its legal. It can then be brought into Kentucky. In order to ensure you comply with state law without carrying marijuana across the borders of states in which marijuana is illegal, you have to venture to Missouri or Illinois for recreational use. 
For medical use, you can acquire it also from Ohio. These are the states bordering Kentucky that have legalized marijuana or recreational or at least medical use. You have to have a receipt for your purchase to prove to law enforcement that you've legally obtained the marijuana. 
Drug trafficking networks, however, commonly operate interstate distribution schemes. Marijuana and methamphetamine are consistently among those most trafficked substances. The illegal sale of marijuana within the state may only be easier now that it can be legally acquired out of state.
Louisville CBP seizures demonstrate that illegal distribution of marijuana in Kentucky — whether from foreign or domestic sources — abounded already before the executive order was signed.
Methamphetamine & Other Illicit Substances in Louisville
Methamphetamine — a Schedule II stimulant under the Controlled Substances Act — ended up being the second-most seized substance by Border Protection behind marijuana. It happens to also be the most seized substance by federal authorities nationwide.
One such CBP seizure was at a SDF Airport. Police and Customs officers found meth-soaked Nerf toys, Chromebooks and other children's toys along with cocaine. As recently as 2017, police data showed that people in Louisville were being charged for possession of meth more often than heroin and opioids combined.
Miscellaneous steroids collectively accounted for the third-most seized substances for Louisville CBP in fiscal 2022. They seized 926 pounds of illegal, athletic performance-enhancing steroids. 
Officials also report having seized 372 pounds of fentanyl at the port of entry, which is a 322% increase from fiscal 2021. It's also important to note that fentanyl precursors like 4-anilino-N-phenethylpiperidine are commonly trafficked rather than fentanyl itself. This serves those who manufacture fentanyl locally before it's sold on the street in a variety of forms.
Protecting Our Communities
"Criminals are persistent in their attempts to smuggle illegal items into the United States," Sutton-Burke said. "However, through our hard work and vigilance, we will continue to intercept these shipments at our port of entry before they can harm our communities."
Whether Beshear's efforts aid the fight against the opioid crisis or not, experts, law enforcement, lawmakers and Beshear himself would all agree that anything fueling the black market is the enemy. If you're sustaining an addiction to illicit substances like these, you're supporting that black market.
In other words, the more that you and others find your way to recovery, the more we can deflate narcotics consumerism. Do it for you, and you'll benefit others too. If you're considering recovery to regain control of your life before it's too late, call our addiction specialists at 502.309.2675.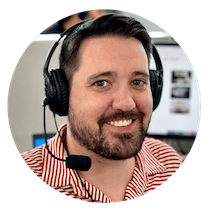 Choose Recovery Over Addiction
We're here 24/7 to help you get the care you need to live life on your terms, without drugs or alcohol. Talk to our recovery specialists today and learn about our integrated treatment programs.