Fentanyl Overdoses on the Rise in Las Vegas
Fentanyl overdoses are on the rise again in Clark County, Nevada. The Nevada Department of Health and Human Services has reported that emergency room visits related to opioids rose between July and August by 66%. Overdoses caused by psychostimulant drugs have risen by 50% over the same timeframe. The Southern Nevada Health District (SNHD) even issued an advisory after six people overdosed within a day and a half, four those due to fentanyl. Healthcare organizations and state agencies are making efforts to stop the trend. The state of Nevada started a task force to tackle the issue of rising overdoses and to find the root cause of the surging numbers. Local officials are offering free overdose resources. 
Why Do Drug Dealers Use Fentanyl?
Fentanyl-lacing seems to have become standard for illicit drug manufacturers across the country. Authorities believe fentanyl can be found in the vast majority of drugs being sold on the street. In 2021, SNHD reported 225 deaths from fentanyl overdoses. Deaths in 2022 may very well exceed that total. Brandon Delise, a SNHD epidemiologist suggests that the majority of overdoses are a result of people taking drugs laced with fentanyl.
Las Vegas Metro is noticing much higher amounts of fentanyl-laced drugs. Classic illicit drugs of choice, like heroin, cocaine, methamphetamine, or benzodiazepines are being laced with fentanyl to get buyers hooked on a new type of "high." Fentanyl is also cheaper to produce, so it can lower costs for illegal drug sellers. Most people simply don't know that they're taking a drug that has an almost-fatal dose of fentanyl in it.
"No drug is excluded," Delise said. "So if individuals think they're taking one thing, there could be a chance that fentanyl can be combined with that substance unbeknownst to the user."
Getting Overdose Resources to the Masses
Vegas Stronger, an advocacy group for harm reduction in the Las Vegas area, has been trying to tackle the issue of overdose deaths for some time. Through connecting those suffering from a substance use disorder with rehabs, getting overdose prevention kits in peoples' hands, and spreading the word about the mortal risk drugs now present to almost everyone, Vegas Stronger has been a guiding light in the Vegas community. Vegas Stronger also provides fentanyl test strips free-of-charge to those who need them.
"People who are addicted to drugs tend to always be searching for that higher high, so drug dealers and manufacturers are lacing other drugs with fentanyl," said Debbie Leavitt, a staff member at Vegas Stronger.
SNHD also offers free fentanyl test strips and Narcan kits at their main building, located at 280 South Decatur Boulevard in Las Vegas. SNHD doesn't require any personal information from those looking to get a kit or strips. They also provide instructional services to those looking to learn about the administration of Narcan to overdosing individuals.
Learn More
To learn more about how Landmark Recovery of Las Vegas is tackling the issue of opioid use disorders through treatment, give our dedicated admissions specialists a call at 888-448-0302 today. We're on a mission to save a million lives in the next century, starting with those in our very own backyard. Las Vegas deserves the best addiction treatment possible, which is why we're the only rehab in Vegas to offer everything from detox to alumni services all under the same roof.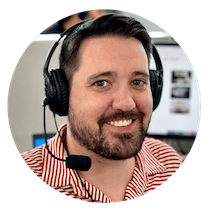 Choose Recovery Over Addiction
We're here 24/7 to help you get the care you need to live life on your terms, without drugs or alcohol. Talk to our recovery specialists today and learn about our integrated treatment programs.