The opioid crisis facing our country is one of the deadliest drug epidemics in our nation's history. In 2016, at least 64,000 people died from a drug overdose, with opioids accounting for nearly two-thirds of that body count. Since 1999, deaths related to opioid abuse have nearly quadrupled, while the number of deaths tied explicitly to fentanyl and new synthetic opioids has more than doubled in the last two years alone. These deaths now surpass all-time highs for annual deaths caused by motor vehicle collisions, HIV, and guns. It's safe to say that the opioid crisis constitutes a severe public health crisis.
 Opioid Crisis In Oklahoma

In Oklahoma, the opioid crisis has been especially devastating. In the last 15 years, deaths from an overdose within the state have increased by 91% with no end in sight. Annually, Oklahoma loses roughly 1,000 people a year to overdose, and in the last three years, the number of newborns testing positive for substance exposure in the womb has reached 1,300. The crisis has wreaked havoc on the lives and economy of Oklahoma. It has slowly twisted a generation of citizens into addicts, with increasing incarceration rates, families ripped apart, and the loss of billions of dollars in workplace productivity.
Lawsuits are piling up around the country against major opioid manufacturers. In June of 2017, Attorney General of Oklahoma Mike Hunter filed a lawsuit against opioid manufacturers such as Purdue Pharma LP, Teva Pharmaceuticals Ltd., Johnson and Johnson, and Allergan Plc. The lawsuit, filed on behalf of the state of Oklahoma, alleges that the manufacturers were irresponsible concerning the sale and distribution of opioid medication.
Says communications director for the Oklahoma Attorney General Terri Watkins:
"The allegations are that these manufacturers intentionally mislead doctors and the public to the addictive nature of opioids and they need to be held responsible for the current crisis and to help fund current and future treatment."
More than 600 state and city governments in the U.S. have filed opioid-related lawsuits as of May 2018. With the number of lawsuits being levied, it will take until May of 2019 for the Oklahoma court case to take place.
The Oklahoma Senate has created the Commission on Opioid Abuse to bring together members of the medical community, law enforcement, and business owners to tackle the emerging crisis of opioid addiction. This nine-member commission is focusing their efforts on defining the scope of the epidemic as well as creating a comprehensive response.
How Did This Crisis Begin

Opioid manufacturers and doctors played a significant role in the rise of this crisis. Multi-faceted marketing campaigns were aimed at downplaying the danger of opioids and began spreading among news media, medical journals, and textbooks. The crux of this marketing campaign was the "fifth vital sign." Manufacturers recruited the help of clinicians to push for new Pain Management Standards for the medical community that would allow for doctors to prescribe more pain medications. In 2001, the Joint Commission rolled out its new Pain Management Standards, along with the idea that, in addition to blood pressure, heart rate, respiratory rate, and temperature, pain was a 'fifth vital sign" that doctors needed to address. It mainly required that health care providers ask each patient about their pain. Since the early 2000's, both prescription rates and overdoses related to opioid use skyrocketed. In 2008, the International Narcotics Control Board released data showing the global consumption of opioids had increased by more than 250% in the prior decade.
The nation witnessed a massive rise in misuse of prescription opioids, and Oklahoma was struck equally hard. The state has consistently been ranked in the top ten states for opioid abuse. In 2014 Oklahoma was ranked number one in the abuse of painkiller medications, and in 2016 there were 899 drug overdose deaths. Users of these medications are also at increased risk for transferring to cheaper street alternatives to manage their addiction, such as heroin and methamphetamine. Officials from the Drug Enforcement Administration stated that in 2016, 60% of deaths from overdose were a result of using prescription pharmaceuticals while 40% were due to street drugs. There is also evidence that four out of five heroin users began with prescription pain medications.
The Opioid Crisis Affecting Children

One of the most harmful aspects of the opioid crisis is the effect it is having on youth. Neonatal Abstinence Syndrome (NAS) is a collection of symptoms that newborns experience when they have been exposed to drug use while in the womb. These symptoms include high pitched crying and violent shakes attributable to the withdrawals they experience upon being born. The medical costs for infants afflicted with this syndrome are more than ten times higher than the average newborn. The number of newborns with NAS is rising consistently and is expected to surpass 1,000 in 2018.
It's not just infants that are affected by this crisis. Oklahoma's young adult population is also falling victim to the scourge of opioid addiction. One organization looking to help parents of addicts is Parents Helping Parents, a coalition dedicated to helping mothers and fathers connect with others going through the same thing. The organization is staffed by volunteers and has chapters across Oklahoma. By promoting open discussion of topics related to addiction, they hope to bring the disease out of the shadows and into the light, dismantling the stigma surrounding addiction to make access to help more accessible to find.
Commission on Opioid Abuse Outline
Since its founding, the Commission has released a comprehensive report that contains guidelines and recommendations for the state to move forward. These recommendations are based on programs and strategies that have worked in other states such as Massachusetts in reducing the number of overdoses, reducing healthcare costs related to addiction, and increasing education for citizens and youth. Here is the list of recommendations they produced:
Legislative Actions:
Enact legislation that heavy criminalizes the trafficking of fentanyl and its other synthetic analogs.
Enact legislation that mandates doctors use e-prescribing so that all prescriptions are tracked within a prescription drug monitoring system.
Enact legislation that grants Good Samaritan protections and limited immunity to individuals who report drug overdoses.
Enact legislation that would require all medical clinic operators to register first with the Oklahoma Bureau of Narcotics and Dangerous Drugs.
Enact legislation that would impose maximum quantity limitations on all instances of opioid prescriptions along with informed consent requirements.
Enact legislation that would require all opioid manufacturers to register with the Oklahoma Bureau of Narcotics and Dangerous Drugs.
Enact legislation that would create a task force explicitly assigned to study possible solutions to the opioid problem and fight criminal trafficking and diversion of painkillers.
Remove federal limitations to the number of patients whom can be prescribed MAT drugs such as buprenorphine.
Prohibit mid-level prescribers (less than M.D. or D.O.) from being allowed to prescribe opioid medications.
The Commission also has a list of recommendations for law enforcement and community members to help.
Increase usage of the ODMap application for law enforcement and health officials. This application allows users to track overdoses in a given location to map out any areas that could be high traffic and consumption areas. This application could help first responders know where to head in the event of an overdose and allow law enforcement to set up criminal investigations and sting operations within those areas
Expand support and usage of the Prescription Drug Monitoring Program among clinicians and law enforcement. This program can help provide alerts to the Oklahoma Bureau of Narcotics and Dangerous Drugs whenever pharmacists or doctors are prescribing dangerous medicine combinations or too many doses of opioids.
Encourage community education and involvement in distributing the anti-overdose agent Naloxone. Clinicians could also co-prescribe Naloxone whenever they also prescribe opioids for a patient. First responders should also be equipped with Naloxone and trained on how to administer the drug in the event of an overdose.
Encourage nursing homes, assisted living, and other long-term care providers to have better practices when it comes to medication storage and disposal, as well as register with the Prescription Drug Monitoring Program.
Support the expansion of insurance coverage of pain management treatment options that are evidence-based but do not utilize opioid medication.
Support laws that would necessitate insurance companies in the area to cover addiction treatment expenses like any other disease.
Make more rehab facilities available, including inpatient treatment, outpatient, detox, and partial hospitalization programs.
Support the local ECHO program to increase the number of doctors specially equipped to address addiction in underserved areas.
Support the usage of SBIRT. The SBIRT method (Screening, Brief Intervention, and Referral to Treatment) has been linked to lower healthcare costs, lower rates of drug and alcohol misuse, and reduced risk of trauma. School, businesses, and healthcare organizations can use this tool to help identify individuals at risk for suicide or developing a substance abuse disorder.
Support programs for high school and middle school students that increase education on the risks of developing an addiction to opioids, as well as provide early intervention tools.
One private association in Oklahoma recently donated over $150,000 to the Sheriffs Association to provide the Narcan nasal spray to sheriffs and deputies. Naloxone can reverse the effects of a prescription opioid overdose within minutes. The association was able to offer more than 4500 kits of the drug.
Oklahoma Opioid Statistics

The CDC has identified both Jefferson County and Cimarron County with Oklahoma as a county at risk for an outbreak of HIV or Hepatitis C. Drug-related deaths within the state have increased at a similar rate to the United States average but remain slightly higher. However, inpatient stays due to opioid abuse have remained level, indicating that there may be a lack of adequate access to these kinds of resources. Drug and alcohol recovery centers in Oklahoma centers in Oklahoma are essential to combat the rising crisis of opioid and other drug addictions within the state.
In 2016, there were 444 deaths directly from opioid overdose, equal to a rate of 11.6 deaths per 100,000.
Heroin deaths within the state more than doubled from 2015-2016.
In 2015, Oklahoma clinicians wrote 101.7 opioid prescriptions per 100 people totaling nearly 4 million opioid prescriptions for the year. This is 30 more per person than the national average.
Oklahoma's incidence of HIV cases related to intravenous drug use is almost twice the national average.
Safe Opioid Disposal Program in Oklahoma
Mike Hunter, Oklahoma Attorney General, commended a new initiative created by Walmart to help safely dispose of excess medication. The method of disposal utilizes a special powder that it is mixed with water and allows users to dissolve their pills safely. The brand name, DisposeRx, is going to be carried in all Walmart pharmacies starting in 2018, some 4700 stores nationwide. The substance is a powder that is mixed with warm water within the container, creating a special gel that solidifies and disables the chemical compounds.
Due to the high amount of opioid abusers who start out taking the medication from a friend's or relative's medicine cabinet, this method could be an effective way to cut down on prescription medication abuse significantly. Said Attorney General Mike Hunter:
"The pioneering initiative from a corporate partner like Walmart is a positive step in the battle against the opioid epidemic. It is reported that more than two out of three individuals who misuse opioids get them from a medicine cabinet and approximately 80 percent of heroin users abused prescription painkillers first. This is a simple solution to the growing problem of unused prescription pain medication left in the household."
To adequately address the nation's rising crisis of deaths relating to suicide, alcohol, and drug use will require a comprehensive treatment approach that involves health care systems, communities, and businesses to rally and face the problem head-on.
Next Steps
At Landmark Recovery, we incorporate leading techniques and methods for giving the highest quality treatment available to our patients. Our program is built on a foundation of love and support. Our drug rehab center in Oklahoma City is fully equipped and staffed to help you or a loved one overcome a substance dependency.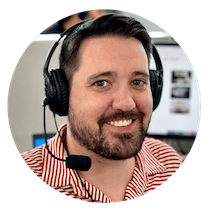 Choose Recovery Over Addiction
We're here 24/7 to help you get the care you need to live life on your terms, without drugs or alcohol. Talk to our recovery specialists today and learn about our integrated treatment programs.