Updated: June 12, 2023, at 12:47 p.m.
No matter what substance you find yourself struggling with, sourcing quality medical detox centers is of prime importance if you're looking to start the road to recovery. Reaching out and taking that first step to remedy any substance abuse is a brave decision. You're going to want the best treatment you can find to ensure a sustained and successful recovery.
So…Where do you start? And what should you look for in a medical detox center?
Fortunately, due to the Affordable Care Act, detox centers are springing up all over Indianapolis. The Act created reforms to improve the quality of and access to addiction treatment. The reforms also ensure that health insurance must include coverage for substance abuse.
What Should A Detox Center Offer?

As an overview, a quality detox center will have the following:
Qualified, knowledgeable, and experienced medical staff skilled in addiction treatment
Federally endorsed evidence-based treatment programs that incorporate both medication and behavior therapy
Holistic programs that combine FDA-approved medication with cognitive-behavioral therapies
Expert Medical Staff
Arguably the most important factor in successful recovery is the effectiveness of staff at the detox center. You need to be confident that the assessment and diagnosis you receive will be accurate and lead to the correct course of treatment. You'll want to know that the treatment suggested has been studied meticulously and shown to work with others in a similar situation.
It also pays if the person treating you has a long and fruitful track record in detox intervention.
Those who work in quality detox centers in Indianapolis must, at minimum, have the Certified Addiction and Drug Abuse Consultant Level I (CADAC 1). To gain this certification, consultants must complete 2000 hours of supervised addiction treatment employment. If they have earned a degree in a related field or spent three years working with recovery programs, 1000 of those hours may be waived.
Five levels of Substance Abuse Counselor qualifications in Indianapolis ensure that staff who are employed at quality detox centers have the knowledge, experience, and expertise to ensure you're getting the appropriate treatment. Detox centers with a lower ratio of staff to patients tend to deliver a higher quality of care.
Evidence-Based Treatment
Evidence-based treatment is guided by the findings of current medical and scientific research. Medication-assisted treatment (MAT) is considered the "gold standard" for opioid addiction treatment. Research shows that addiction treatment that combines FDA-approved prescription medicine with cognitive behavioral therapy (CBT)  is the most successful type of detox. After all, drug addiction is a physical and psychological disease.
Quality detox centers offer individualized treatment programs as there's no one-size-fits-all solution. Different treatment modalities address different types of addictions and their impact on the substance user, their family, and society in wider terms.
Evidence-Based Pharmacotherapies
Quality detox centers have FDA approval to prescribe the three main medications for opioid use disorder: methadone, naltrexone, and buprenorphine.
Buprenorphine was previously less available until the Mainstreaming Addiction Treatment Act (MAT), made it easier for doctors to prescribe it more.
Evidence-Based Behavioral Therapies
Cognitive-behavioral therapy is highly effective in treating drug addiction. Originally developed to manage alcohol addiction, it has proven so successful that behavior therapy is standard.
Otherwise known as CBT, cognitive behavior therapy involves learning to question and challenge the thought processes leading to substance abuse. By understanding the negative thought patterns that trigger addictive episodes, it becomes possible to learn self-control and deal with negative thoughts and feelings. In treatment, people learn to manage triggers such as other people, places, or thoughts that make them want to drink or use drugs.
A 2018 study on opioid users in Iran indicated that successful remission of opioid addiction is most likely when they participate in long-term formal treatment programs. Research also suggests that self-help groups like Narcotics Anonymous contribute to the long-term remission of opioid abuse due to the social support they receive.
Certified Drug Treatment Centers
Certification of drug treatment centers is carried out by individual states, so the criteria which inform certification vary from state to state. The Indianapolis Credentialing Association On Alcohol and Drug Abuse provides certification that is only recognized in Indiana.
Approved detox centers deliver addiction treatment programs, according to the American Society of Addiction Medicine's (ASAM) Continuum of Care. Levels of care are graded numerically – the higher the number, the higher the intensity of treatment. For example, a lower-grade treatment would be outpatient services where a patient will receive medical and behavioral treatment as an outpatient visitor. The highest level of treatment would be level 5, where a patient receives medically-managed intensive inpatient services.
When you're choosing a detox center, you're looking for a good success rate. Some detox centers claim to have a 90% success rate, but it's not always clear how that success is defined. A successful recovery from drug addiction is defined as either long-term abstinence from drugs or a significant reduction in use.
Inpatient Detox
Detoxing from certain drugs needs to be managed by a medical professional. Sudden withdrawal from alcohol can cause death. Withdrawal from opioids and benzodiazepines is not necessarily fatal but can be so unpleasant that inpatient detox is necessary to prevent relapse.
Inpatient detox involves staying in a residential facility that specializes in managing the side effects of drug withdrawal. Detox can last hours, days, weeks, or even months, depending on what drugs you are addicted to and how long you've been using them.
Support and medical care are available 24 hours a day to help make alcohol withdrawal as comfortable as possible. Withdrawal can induce uncomfortable symptoms, such as:
Anxiety
Headache
Heart palpitations
Insomnia
Panic attacks
Shaking
Skilled professional drug addiction counselors are available to provide emotional support.
The length of a detox program depends on the severity of the addiction. Typical residential detox stays last 7-10 days, but if it's a more serious addiction, treatment might take longer. Opioid users who suffer from schizophrenia will need lengthier, more intensive treatment than someone with no mental health issues.
The National Institute of Drug Abuse (NIDA) has statistics showing that residential stays for opioid abuse lasting less than 90 days are less effective. Those who stay longer than 90 days are more likely to sustain a successful recovery.
Aftercare
With most addictions, recovery doesn't stop after the initial detox. Continued psychological support is necessary to prevent relapse.
12-step program alternatives like Alcoholics Anonymous (AA) are useful for many in recovery. Many individuals in 12-step programs benefit enormously from social support from peers on the same recovery journey.
At Landmark Recovery, we offer ongoing support after detox and residential treatment through aftercare programs like:
What To Expect From Inpatient Medical Detox

When you're first admitted to a detox center, you'll be given an initial assessment. This assessment will explore your medical history, your state of mind, and the extent of your addiction. The information you supply will enable staff to form a treatment plan.
With a quality detox center, you should be allowed to have some input in the design of your treatment. The staff at the center should monitor your progress at regular intervals to check it's working. Your treatment plan can then be adjusted if necessary.
Inpatient detox will follow a structure designed to keep you focused and engaged in helping you deal with withdrawal symptoms. This can include:
Career development
Cognitive behavior therapy
Family counseling
Financial skills training
Regular counseling sessions
For those who can afford it, detox centers at the higher end have the feel of a luxury resort. Such centers may have programs that include:
Acupuncture treatment
Exercise facilities such as gyms and fitness classes
Golf
Horseback riding
Massage therapy
Pools and jacuzzis
Spa services
What Should I Ask When Choosing A Detox Facility?
To ensure you're going to a quality detox center, you should arm yourself with a checklist of questions so all your needs are met.
You might want to start thinking about asking questions like:
What experience and qualifications do the detox staff have?
How much is the treatment program?
What insurance do you accept?
What payment options are available?
Does the program offer activities such as yoga and meditation?
What's the success rate, and how is this judged?
How many people drop out of the program?
What type of aftercare is offered?
What types of cognitive behavior therapy are offered?
Call 317-449-8029 for answers from a Landmark Recovery admissions team member.
Where Can You Locate Detox Centers
The Family Social Services Administration (FSSA) has centralized information on substance abuse and treatment centers to ensure that people wishing to recover get the right treatment at the right time. The National Drug Control Strategy National Treatment Plan aims to improve access to high-quality, evidence-based addiction treatment. Depending on the type of addiction you or your loved one has, you can start your search for a quality detox center here.
If you're ready to commit to detox from alcohol or drug abuse, whether you need residential treatment or an intensive outpatient program, call us today at Landmark Recovery. We'll help you into one of our detox centers in Indiana, and we'll be with you every step of the road to recovery. Call us today at 317-449-8029.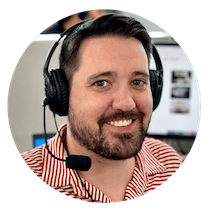 Choose Recovery Over Addiction
We're here 24/7 to help you get the care you need to live life on your terms, without drugs or alcohol. Talk to our recovery specialists today and learn about our integrated treatment programs.