We hear it all the time. Trying new things can spark the most growth and change. One particular field where this is extremely relevant is rehabilitation and therapy. Although there are facilities in surrounding areas, sometimes the destination to a rehab center that is further away is ideal.
Interested in Researching Rehabs Near Me

Deciding to attend a drug and alcohol rehabilitation center can be tricky and emotional for both the patient and individuals involved. When someone recognizes that outside help needs to be utilized, sometimes the closest option is the most attractive. To seek the proper care and specialization necessary for the patient, resisting the temptation and conducting proper research is key.
It is easy to type in recovery centers near me and look at the results, but when one's health is on the line, the best centers are attractive, even if they require a trip. You would not necessarily go to a restaurant with a one-star review so why would you jeopardize the effectiveness of recovery by choosing a lower rated rehabilitation center?
Many locations offer options for quick admission, and while this is convenient, it is not always ideal. A key highlight of rehab centers in Louisville, Kentucky is the admission process. It is important to administrators that we put patients first, and that begins with entry into the facility.
When patients come in ready for care, their insurance filings and paperwork often need to be completed prior or at arrival, which secures their spot. When patients arrive and discover they are not qualified for admission, it often leads to negative feedback. That experience is not ideal, and by taking the time to check the availability at the desired rehab center, it saves individuals stress and time.
Is The Rehab Near Me Too Close To Home
Going to rehabilitation for the first time, or even as a returning patient can wreak emotional havoc and stress on the patient. Wouldn't you be frightened if you were going to a new place with people you do not know? Sometimes the best way to understand an addict's deepest emotions is to put ourselves in their shoes.
Having the comfort of individuals near you for support is helpful but can lead to repercussions if they are too close. When rehab centers are close to one's place of residence, it might taunt the individual in treatment and cause frustration that leads them to check out because they are craving the comfort of their home.
By choosing a recovery center that is out of your comfort and geographical zone you may be more willing to stay at the rehab center and go through treatment. Having a safe escape is beneficial, but our goal is to make you feel safe with others in Louisville.
Seeking Support With Inpatient Drug Rehabilitation

Gaining support and trust from others can be hard, but it is special when individuals strive to see you get better. When choosing a rehab center, it is beneficial to know that Louisville has an accommodating town that offers residency in hotels. Having someone, whether a family member, friend, spouse, etc., make the journey to ensure you get the best care is a blessing. If they make the whole trip there, it may be strenuous for them to leave without the addict attending therapy.
Having loved ones stay near you not only makes you feel safe but regulates crucial neurotransmitters in the brain. When we are comforted, our oxytocin levels (the neurotransmitter that regulates love), increase so we feel supported physically and mentally, thus reducing our cortisol levels which can affect our treatment process.
Cortisol, also known as the stress hormone, can interfere with our daily interactions and programs such as group therapy, yoga, and tai chi can help regulate that unpredictable hormone. These programs, along with music/art therapy and meditation, are a few offered in Louisville, Kentucky. Compared to programs that only offer generic non-specialized treatment options, it is evident to see why available spots for treatment are filling up fast.
Emotional Responses To Short Term Drug Rehab
Beginning at the young age of six months old, humans have the amazing ability to self-regulate. When you get upset, you calm down eventually, correct? If you are told you are going to attend a rehabilitation center, and you are not excited about this future endeavor, you would start to think about the possibility of rehab eventually, correct? Individuals tend to come around to ideas, even if it takes an extensive amount of time.
When dealing with sensitive topics that can instill emotions, like the discussion of inpatient drug and alcohol recovery, patience is ideal. When children are going on a road trip in the car, and they throw a temper tantrum, by the end of the long drive, they can be tired and happy after their dramatic performance. It is important to notice that this can occur with addicts as well.
If we disrupt a user's emotional state, sometimes having a long distance to their destination can be a bonus because it allows them to calm down and be more accepting of their path to recovery.It is a common assumption that when a patient is happy, everyone is happy.
When admitting uninterested or tempered patients to rehab centers, giving them that time to self-regulate and calm down can make a difference in them starting rehab with their best foot forward.
Next Steps
Even though it can be scary to step out of one's comfort zone, it is often a healthy step in the right direction that some of us need. Taking the first step toward recovery from addiction is a huge step that does not go unnoticed. To make sure the care you desire and crave is received, it is important to pick the rehab center that is the right fit for you.
When choosing where to go, it is okay to wander outside of the comfort zone and even zip code. Nothing is more important than our patients in their time of need, and at Landmark Recovery, we always want to put you first.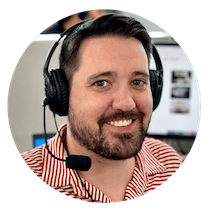 Choose Recovery Over Addiction
We're here 24/7 to help you get the care you need to live life on your terms, without drugs or alcohol. Talk to our recovery specialists today and learn about our integrated treatment programs.