Addiction is a serious issue and if you have been asking yourself "where can I find a good drug rehab near me?" you should look take a few things into consideration when looking for the perfect treatment center for you or your loved one.
There are a few things that need to be thought about when it comes to finding the best alcohol and drug rehab. For example, when looking into treatment centers, location, reputation, and treatment specifics, are all things that you need to understand before making a decision.
Overall, there is a lot to consider when it comes to addiction and finding the perfect drug rehab. But, before that is done, before you look into treatment options, it is important to understand what addiction is, what it does, and how drug rehabs can help.
So, let's take a quick look at what addiction is.
What Is Addiction?
While you may be worried about yourself or your loved one, it is important to understand what addiction actually is and if your problem is serious enough to be considered an addiction.
According to the National Institute on Drug Abuse, addiction is a chronic disease that can lead to certain emotional and behavioral issues and lead to problems with completing or performing day-to-day tasks.
Addiction is caused by a number of different things. Some of the risk factors for addiction include biology and genetics, environment, and development. However, one of the biggest reasons that addiction occurs is due to the way it changes how the brain and body function.
The Brain On Drugs
When a person takes drugs, it can affect the way that their brain functions and the way the brain's reward system works. In general, using drugs will cause an increase of certain neurotransmitters like dopamine that will cause euphoria or intense pleasure. Unfortunately, the repeated use of these drugs and the repeated stages of dopamine can lead to someone trying to repeat these behaviors over and over to try and reach that feeling time and time again.
As people continue to use drugs and flood their brains with dopamine, the brain will begin to adapt and it can effectively reduce the euphoric feeling or "high" associated with the drug. Essentially, it is the body building tolerance. Unfortunately, this doesn't just affect the body when using drugs, though. It often means that the person will derive less pleasure from things that they once enjoyed such as hobbies, food, social activities, and more.
In general, this means that people will prioritize drug use over these things as they are seeking the pleasure associated with the drugs. As you may be able to tell, this is a cyclical problem as users will keep taking more drugs to seek this pleasure which will only increase their tolerance, reducing their pleasure from other activities and causing them to go back to drugs once again.
Moreover, these brain changes can lead to long-term effects on neurological functioning such as learning, judgement, decision-making, stress, memory, and more.
What Happens In Drug Treatment?
During alcohol and drug rehab, patients will go through a number of steps and phases specifically designed to help them overcome addiction and achieve long-term sobriety. But, what are they actually exposed to in terms of treatment during rehab.
Drug and alcohol rehab can, for the most part, be broken down into three sections: detoxification, inpatient treatment, and outpatient services.
Detoxification
Detox is one of the very first things that patients will go through during treatment. It is one of the most important elements of treatment too. Medically assisted detoxification is in place to help patients overcome the withdrawal symptoms that are common among newly abstinent people. Unfortunately, some of these withdrawal symptoms can be dangerous and even life-threatening in some cases. Going through a supervised detox, rather than an at-home set-up, will ensure that your loved one safely gets passed the first step of recovery and prepares them for the next step.
Inpatient Treatment
Inpatient treatment is characterized by therapy and counseling sessions that are in place to help patients learn more about addiction and their personal struggle with substance abuse. Some of the common types of therapy in inpatient treatment include cognitive behavioral therapy, group counseling, and family therapy. These programs are designed to help patients learn about what triggers them to use specific substances and they can even help patients learn strategies to alter their line of thinking to avoid these triggers.
Outpatient Services
Following inpatient treatment, many drug rehabs will have an outpatient treatment plan in place to help patients who have graduated and been discharged from the inpatient facility. Relapse is considered a part of the recovery process and many people will relapse, this is where outpatient therapy is supposed to help. Outpatient is meant to help patients who are still dealing with cravings and urges and it is in place to help them overcome these issues.
Drug rehab can be extremely helpful for people who are dealing with some sort of substance abuse problem. Most people are aware of this. However, most people don't know how or where to look to find a quality drug rehab to help.
Locating A Drug Rehab Facility
Finding a drug rehab can be difficult, but luckily, in today's day and age there are a number of free resources that you can take advantage of to find the best treatment center for your situation. Oftentimes, people simply will look up rehabs that are close to them and choose the first one that they find. But, sometimes it is better to do a bit of research on these facilities.
You are counting on this facility to help save your life or your loved one's life. It is better to put in a bit of effort when it comes to finding the right rehab facility to help ensure that your loved one is getting the highest quality care and is put in the best situation possible to improve chances of long-term sobriety.
If you are worried that you or your loved one has a problem and you are looking for an alcohol or drug rehab near you that can help, there are a number of things that you need to consider before making your decision.
Location
One of the most important things that you need to consider when it comes to finding a drug or alcohol rehab that can help you is the location. Likely, you would like to find a treatment center near you so that you can visit and talk to your loved one during their time in recovery. Similarly, finding a local treatment option will likely lower the cost and make it less intimidating for the person attending recovery.
Many people who enter treatment are anxious and nervous about starting the recovery process, if you add an unfamiliar location and traveling on top of that, it can be too much for some people to deal with.
For example, if you are living in Indiana, you would want to find a drug rehab in Indiana or an Indianapolis treatment center. You'd want to find something that is closeby, you wouldn't want to ship your loved one across the country when they can receive high quality care right there.
Luckily, for most people who are looking for drug or alcohol rehab, there are local options that can help them and still provide them with high quality care, giving them the tools and knowledge that they need to achieve and maintain long-term sobriety.
Treatment Options
When you are looking into treatment centers and drug rehabs near you, one of the most important things that you should be aware of and consider when making your decision is the treatment options and specifics that each recovery center has to offer.
Treatment methods and options will vary by facility, you want to be sure that you find a facility that utilizes evidence-based treatment and can offer a comprehensive and complete plan for recovery and treatment.
There are a number of online resources to help you find help for a drug or alcohol problem, but, when looking for a quality treatment program, there are a few specific things that you should consider and be aware of.
Some of the things that you should look at specifically when looking for a treatment center include:
Science-Based Treatment — Treatments that have the highest success rates are backed by research and evidence. You need to find a treatment center that utilizes evidence-based methods. One example of this is medication-assisted treatment (MAT). MAT is an evidence-based treatment method that can help you find a treatment center that doesn't use MAT at all, including Suboxone and Vivitrol, it may be a sign that you should look elsewhere.
Qualifications — When you are looking through treatment centers, you should ensure that the therapists and clinicians are addiction specialists and have the proper certifications to help you or your loved one overcome substance abuse. For addiction counselors, it is best to look for advanced degrees and current licenses to work in therapy, counseling, social work, and more. You can speak with the treatment centers to better understand the clinicians and their qualifications.
Personalized Treatment Plan — Good recovery centers will understand that there is no silver bullet or one-size-fits-all approach to drug or alcohol recovery. Because of this, most quality treatment centers will work with a patient to develop an individualized treatment plan that looks at what therapy and medications will be best for a patient's specific situation.
Follow-Up Plan — Quality treatment centers will not only care about what happens during your time with them, but also what happens after you leave their facility. Good treatment centers will develop discharge plans and outpatient services to continue to help patients after their time in rehab or inpatient treatment. Outpatient services will provide your loved one with continued therapy and counseling programs as they re-adjust to independent, sober living.
Reputation
Along with all these things that you should consider when looking for a good treatment center, you should also understand what kind of reputation that the drug rehab has. For example, if they have received negative publicity in the past for the way that they treated their patients, it is best to avoid these and focus efforts on recovery centers that have good reputation in the community and at large. You can do this by talking with others and looking at google reviews for the respective treatment center.
Overall, there are a number of things that need to be taken into consideration when you begin searching for a drug or alcohol rehab near you. If you are wondering where you might find a treatment center close to you that can help, Landmark Recovery can provide your loved one with the quality care that they deserve and need.
Next Steps
Landmark Recovery, a drug rehab in Indiana, is one of the premier facilities in the state that is dedicated to providing our patients with the highest quality treatment possible. At Landmark our qualified staff possess the knowledge and tools to help you or your loved one conquer addiction. We offer individualized recovery plans that uses evidence-based treatment methods to give your loved one the best chance at long-term sobriety. At Landmark, our goal is to help one million families over the next 100 years. We understand that the opioid crisis and drug epidemic in the country has caused a problem that, so far, has been impossible to solve. But Landmark is dedicated to being a part of that solution.
Finding the perfect recovery center can be difficult, and you while you can search for a "drug rehab near me" there are better ways. Landmark Recovery is here and is ready to take your call. If you would like to learn more, or would like to get on the phone with one of our staff members, you can call about our drug rehab in Indianapolis at 317-449-8029 or you can visit our website to learn more about what we offer and how we can help.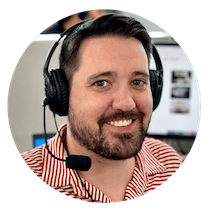 Choose Recovery Over Addiction
We're here 24/7 to help you get the care you need to live life on your terms, without drugs or alcohol. Talk to our recovery specialists today and learn about our integrated treatment programs.