Finding effective alcoholism treatment can be difficult, but understanding what to look for is a great way to get started to help you or your loved one. There is a strong chance that you or someone close to you is suffering from alcoholism or alcohol use disorder. Learning more about treatment providers can help you decide what treatment center will provide you or your loved one with the best chance of success.
April is Alcohol Awareness Month, as we learn more about addiction and alcoholism, it is important to remember that the reason that we are learning is so that people who need treatment can find it and take advantage of it. However, for many people finding a treatment center can be hard and many may not know exactly where to start.
The best way to begin looking for the right treatment center is to know what you need to look for. Luckily, the National Institute on Alcohol Abuse and Alcoholism (NIAAA) has a number of tips that can help the public when looking for a proper alcohol treatment facility.
How To Spot A Good Treatment Provider

Treatment for alcohol use disorder can come in many forms and when searching for a treatment provider there are a number of specific things that you should look for when doing research for yourself or your loved one.
Qualifications
Looking at who exactly works at the treatment center and who will be in contact with the patients is a top priority. If the health professionals are not properly qualified and don't have training in addiction, you will not receive the quality of care that you need. When looking at addiction counselors and therapists look for advanced degrees like Master's degrees and Phds. Similarly, be sure that the treatment program has a current license and that the counseling staff is certified as well.
Assessment
Early in the treatment process, a health professional should do an assessment of the patient's alcohol and substance abuse issues to fully identify the problem and look for any co-occurring behavioral issues. This will allow the treatment center and the patient to form a basis for the treatment plan. Generally the assessment will ask about specific substance use, general medical health, mental health, job status, housing, family and social support, legal problems, and more. It is a bad sign if a provider only asks about a person's alcohol and drug use. Substance abuse deals is a nuanced issue that needs to be handled in the proper way.
Treatment Plan
Following the assessment, health professionals would work with the patient to develop an individualized treatment plan. There is no silver bullet for drug and alcohol treatment and a good provider will realize this. Treatment plans generally consist of a combination of behavioral treatment, group and individual therapy, support services, and sometimes even medication. Avoid any treatment facility claiming that they have a "cure" or a "one-size-fits-all" approach.
Evidence-Based Therapy
As one would expect, treatment plans with the highest chances of success are those that utilize scientific research and evidence-based to create a plan that promotes proper treatment of addiction and alcoholism. Behavioral treatments are used to to help patients learn how to refuse drink offers and to avoid situations that can be triggering and lead to a relapse. Treatment programs that utilize behavioral therapy will offer these in individual or group settings. Similarly, many treatment programs will use a medication-assisted treatment program to help patients deal with the withdrawal symptoms associated with stopping substance abuse. When searching for a treatment center, it is best to avoid a program that rejects the use of medications completely.
Follow-Up Plan
Following the initial detoxification and inpatient care, a good treatment center would generally provide a long-term plan of attack for continuing recovery support. There are called continuing care plans or discharge plans.
How To Look

The first place that most people look for anything is through a Google search, and while this can be effective, it can also be misleading or unhelpful. However, there alternative ways in which you can find professional treatment centers to help you or your loved one.
The NIAAA has a database where you can search for addiction therapists, alcohol treatment programs, and addiction doctors.
This navigator will help you look for an alcohol treatment facility and narrow down your search based on what specifically the facilities offer. The navigator shows which facilities feature outpatient and residential treatment, alcohol use disorder medication, payment assistance, and more.
When looking for an addiction therapist, there are a number of questions that the NIAAA recommends you ask these health professionals, including:
Are you accepting new patients?
Can you tell me about your background and credentials?
Will you start with an assessment? What would that involve?
Can you tell me about the services you offer and your approach to treatment?
What is expected of the patient and their family during treatment?
Can you help me estimate the cost of treatment?
A full list of questions can be found on the NIAAA website. While these may seem like basic questions, they can provide you with the knowledge you need to make the proper decision when it comes to you or your loved one's treatment.
During this interaction it is also important to pay attention to how the therapist speaks to you and how you personally feel when talking with them. If they don't provide complete answers to your questions, or make you feel dumb or unimportant, you have to ask yourself one question: would you want to be their patient?
Making notes during this call, not just the answers to your questions but the impression and feeling you get from these therapists. These notes may come in handy when choosing between options and making a choice for you or your loved one.
What To Know About Alcoholism Treatment

Alcohol use disorder, commonly referred to as alcoholism, is characterized as uncontrollable and problematic drinking. Health professionals use a list of symptoms to diagnose the condition and depending on each person's situation, the problem is labeled mild, moderate, or severe. However, even a mild disorder can be problematic and require treatment.
Types of Treatment
Many times, when people think of alcohol treatment, they immediately think of Alcoholics Anonymous. But, today there are a number of other options for you or your loved one to get the treatment you need. For example, outpatient treatment is an option for people to recover either after inpatient treatment or while still living at home. Similarly, during inpatient and outpatient treatment many facilities will offer group and individual counseling sessions and family therapies, all of which are done to build a supportive recovery system.
Why Are There Different Treatment Options
As mentioned before, there is no one-size-fits-all solution for alcohol dependence. Just because one method works for one person does not mean that will work for others. Because of this, there will be an assessment, during which the health professionals will ask about issues like:
Drinking and using patterns and behaviors
Severity of problem
Prior treatment
Family support
Access to transportation
Legal problems and more
Following an assessment, health professionals will work with the patient to develop a course of action. If an assessment finds that a person has a less severe form of alcohol use disorder and has a stable support system, outpatient treatment may be the only recommendation. However, if the assessment finds that the person has a severe form of the issue with little support, a residential program is probably the best way to go.
Costs and Insurance
How much treatment costs is something that doesn't get talked about a lot, but it is important to consider this when searching for a facility. Similarly, insurance may or may not cover some costs. In general, the cost of treatment can vary widely, it depends on a number of factors including provider, location, services, and needs. However, when searching for a facility, treatment providers should be able to give you specific information on the cost of a course and accepted insurance plans. Most health insurance covers some alcohol or drug treatment, insurers may call this "behavioral health" coverage. You can review the benefits of your insurance plan to learn what is covered including number of inpatient and outpatient sessions, medication, additional services, copayment information, and more.
Helping Your Loved One

Understanding that your loved one has a problem is only the first step. The next is talking to them about their problem. You need their commitment if you want to help them get better. But many don't know exactly how to start the conversation.
Talking With Your Loved One
It is important in this situation to think about what exactly you are going to say, it is maybe a good idea to even do a roleplay with someone else to get an idea of how the conversation may go. The discussion will get emotional and may even get aggressive, but it is important to to be prepared and stay focused on the problem at hand. During the discussion be calm and supportive, do not raise your voice as it will likely lead to more aggression. When talking with your loved on about this, stick to facts and empirical evidence. Discuss how alcohol use disorder is a medical problem and a disease. Tell your loved one that you will help them find a treatment center.
Relapse
Relapse refers to when a person returns to drinking or using after having stopped for a period of time. Relapse is a common occurrence for those in recovery, it does not mean failure. It is common as people work to overcome their alcohol problems, it is likely to happen during periods of stress or when exposed to things that are associated with drinking or using. It is similar to when people with diabetes or asthma experience a flare-up, it is a temporary set-back and not a failure. That being said, it should not be a point of complacency. Professional treatment should work to prevent future relapses and teach people the skills they need to avoid and overcome these triggers. Similarly, when a patient experiences a relapse, their health professional should work to adjust their treatment plan. Relapse should be used as a learning tool, it can signal a need for a different kind of treatment.
Long-Term Support
Addiction is a lifelong disease that is challenging to deal with and will never go away. Participating in a support group can help to motivate and reinforce the benefits of sobriety and provide the social support that those in recovery need for long-term success. There are a number of options available. In fact, many outpatient facilities allow patients to keep coming back and maintain that sense of unity. Besides that there are many other well-known support groups that can help. The most common is Alcoholics Anonymous and Narcotics Anonymous, both of which can provide the encouragement that those in recovery need.
Now What?
Being that April is Alcohol Awareness Month, it is important to remember that the point of bringing awareness to this issue is to help people find treatment for their disease. Alcoholism is a hard thing to deal with and something that affects a person throughout their whole life. However, by finding the right treatment provider and successfully completing treatment, those suffering from alcohol use disorder are much more likely to live a sober and healthy lifestyle free from the drug.
Finding alcoholism treatment should be a top priority for those who are dealing with alcohol use disorder. Landmark Recovery is one treatment facility that is dedicated to being a part of the solution and helping as many people as possible. Landmark Recovery offers patients access to inpatient, outpatient, and detoxification treatment services all of which can help patients learn about addiction and build a patient's sober support network. If you or a loved one is dealing with alcoholism or a different type of substance abuse problem, please visit our website and reach out to our admissions team to learn about personalized treatment options.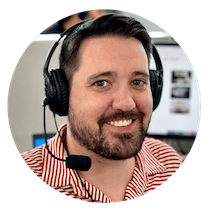 Choose Recovery Over Addiction
We're here 24/7 to help you get the care you need to live life on your terms, without drugs or alcohol. Talk to our recovery specialists today and learn about our integrated treatment programs.