For those in recovery from an addiction, navigating life during and after treatment can be challenging. Every part of life can be affected by new constraints set to keep your recovery on track. This especially includes romantic relationships, which can generate powerful emotions.
Can I Date in Recovery?
Many of those looking for love in recovery are puzzled by mixed advice they might receive from different people. What works for some may not work for everyone else. There's no one-size-fits-all advice when it comes to romance and addiction, but there are some general guardrails to consider. But sometimes love's pull is too great to resist. Luckily there are good steps to follow once you do fall in love.
Prioritize the Self When Dating in Recovery
Rehab, most addiction experts will tell you, is not a place to begin a relationship. Rehab is a place to work on yourself and take the first steps toward a full and lasting recovery. It's important to understand that setting healthy priorities is one step toward building yourself back up and making sure that you work on yourself first and foremost is how you can make yourself relationship ready when the time comes.
It's best to reinvent yourself first and inhabit the new you before diving into any kind of dating scene. Many of those early in recovery haven't come to comprehend the personal changes they've gone through yet, which may have entailed a change of scene. This means that a lot of those just starting recovery may default to becoming romantically involved with those who might be a bad influence or participate in triggering behaviors. Recovery is and should be a totalizing ordeal.
"If you do find yourself in a relationship in early recovery, it's important to remain focused on your own recovery and to make sure your partner is aligned with this," said Michelle Dubey, chief clinical officer at Landmark Recovery. "It's also important to set clear boundaries regarding what you need to support your recovery. That could be time to attend therapy or mutual support groups, physical boundaries, or emotional boundaries and it's important that your partner understands and accepts these boundaries."
The Importance of Communication
Communication is incredibly important—in any relationship. It's especially important in recovery. It will be impossible for you to maintain a relationship without allowing yourself to be honest and open to a romantic partner if you fail to maintain an effective line of communication with them. Communication between yourself and your partner is just one out of many lines of emotional dialogue that should be kept open. Making sure to keep your therapist in the loop is a good idea if you do begin dating after rehab. You should make sure you work through action items regarding past behavior or emotions with your therapist and consider their assessment of your readiness to pursue romance moving forward. Oftentimes having feedback from an external medical professional can be helpful when examining the self.
Codependency Risks
In most cases, relationships in early recovery are not encouraged, especially if there's a large gap in the maturity of someone's recovery. These kinds of relationships can become a needless distraction that may or may not introduce codependency in the picture, driving someone to relapse when they may have otherwise been successful. Codependency may give rise to the enabling of a romantic partner. Signs of codependency between partners, regardless of when they're maintaining a relationship, can include extreme sacrifices for the other person, refusing to say no when it's warranted, making excuses for them, or staying silent to avoid conflict that may or may not be necessary in a relationship.
One Couple's Story Meeting at Landmark Recovery
One couple met and began a relationship in their early recovery period right here at Landmark Recovery of Oklahoma City: Martin Blackbird and Christina Gore. Christina shared her journey and the story of their relationship.
Gore originally hails from Ada, Oklahoma, close to the border with Texas. Gore's story began when she was originally supposed to go to rehab in Chicago, but received the call from Landmark Recovery that they had an open space for her just before she left for the airport. Landmark ended up being advantageous for her, partly because she could stay in Oklahoma where her teenage son was.
Gore and Blackbird's story begins when they met formally after she had been at Landmark for two weeks. Blackbird came over to speak with her during a smoke break between activities one evening and they immediately realized that they had a deeper connection beyond simple acquaintance. Having immediately hit it off, they both made dual commitments to primarily focus on their treatment while at Landmark. This was, of course, intended to help them focus on their own selves instead of focusing on each other beyond spending time sharing things they learned in classes and group sessions.
They both had the same Bible, they finished each other's sentences, they shared similar worldviews—it was as if the universe had aligned for the two of them to meet at Landmark. Having shared contact info prior to Blackbird leaving, he sent Gore a text after he left rehab to see if she wanted to explore their relationship and to make sure that she had left successfully in recovery. She turned her phone on upon leaving and noticed the message. Gore contacted Blackbird to let him know she had made it.
"I got out on a Wednesday and I went up to Oklahoma City that Saturday," Gore said. "I've been back up almost every weekend since."
For the two of them, communication is the biggest pillar of their relationship. 
"We started our relationship on the foundation of communication, communication, communication. We talk a lot over the phone. We do a lot of Zoom calls and FaceTime when we're away from each other. Every morning, we say 'good morning.' And then we let each other know how we're feeling. We share our gratitude for that day and our affirmations for that day."
"We both believe in a higher power, which is very important to both of us," Gore said. "It's just been a wild ride. It's been a great journey so far. We haven't missed a step in either of our journeys since we got out of rehab. People like us aren't supposed to be happy, but we are! And our story hasn't ended yet."
"To make sure we're focused on the right things, we keep our recovery separate from our relationship because we don't want to become codependent on each other," Gore said. "That was one thing that we made perfectly clear—we want to make ourselves better so we can be better for each other."
When they are together, they attend Alcoholics Anonymous meetings. They recently got their sobriety chips together at one in Oklahoma City.
"I'm almost two hours away from him right now," Gore said. "When I go to the city, we hang out, we go to meetings, we go to events—we just went to get our chips together!"
Landmark Recovery Therapist Brings Her Experience to the Table
Cheyenne Savory, one of Landmark Recovery of Oklahoma City's patient navigators and key figure in both Gore and Blackbird's recovery, spoke with us about her time working with the two. Savory says that their relationship has been exemplary so far, even when looking at it through her lens as a recovery professional.
"For many, there's a notable amount of trauma one might come from, which turns into making the other individual their higher power with an unhealthy level of codependency. This is not seen in Christina and Martin's relationship. I could not be prouder of them; they are both very genuine people; I'm glad that their relationship works for them. They seem to bring out the best in each other while also helping hold each other accountable which is not always something we see."
In fact, Savory also went through recovery with her now-husband, learning how to navigate a lifestyle of recovery and maintain a romantic relationship before, during, and after rehab.
"My husband and I, before marriage, were in a relationship and had children together and were deep in addiction on and off," Savory said. "Today, we are happily two years married, going on five years in recovery, and have been together for nine years in total! [Based off our experience,] I would say that for a relationship to work it's imperative to participate in separate programs. Meetings can certainly be attended together sometimes, but I do think it's important to have a happy balance of meetings together, meetings separate, and separate sponsors."
The Future Is Bright!
Both Gore and Blackbird are looking toward the future with bright expectations. They both wish to live in Oklahoma City and give back to the community by becoming mentors and coaches to those just beginning their recovery. For now, things are going to continue the way they've been going.
"Martin's already in the city, living in a sober house," Gore said. "I live here in Ada. I can't do any kind of transition yet, but I'm working towards one. It'll be a slow transition. My son is graduating next year because he's going to be a senior next year, [so I can't necessarily] predict where he'll be next. He's involved in basketball and I'm proud of that. Martin and I are still managing our relationship, regardless of the distance, because we talk to each other every day like we've been doing."
While the distance remains, Gore is resolved to help bring a difference to the lives of others who might be in the same place she herself was once in.
"I'm incredibly grateful for the support meetings that helped me better understand the AA Big Book while I was at Landmark," Gore said. "As far as the events and game nights that Landmark Recovery's alumni programs host after treatment, attending these have helped me stay involved with sober activities throughout my journey in my recovery. Now I want to work with women and help them begin their own journeys."
For Blackbird, Landmark played an important role in providing a healthy environment to begin recovery on his journey towards living without substance use.
"Daily meetings were recovery-focused and had a spiritual angle, which I appreciated," Blackbird said. "There were therapists that I built trust with and who helped me work through problems that I discovered. Landmark had a ceremony that was important to me when I graduated, and I'm looking forward to the future."
Learn More
To learn more about how Landmark Recovery of Oklahoma City or any one of their sister Landmark locations can help you, give us a call at 888-448-0302 today. We're on a mission to save a million lives in the next century, starting with those in our very own backyard. Let us help you achieve recovery the right way, with evidence-based and effective addiction treatment, with every part of recovery all under the same roof.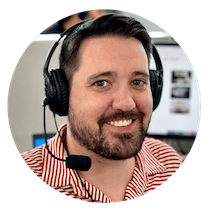 Choose Recovery Over Addiction
We're here 24/7 to help you get the care you need to live life on your terms, without drugs or alcohol. Talk to our recovery specialists today and learn about our integrated treatment programs.