Anxiety. Stress. Burnout. Unhealthy coping. We've all experienced it or are experiencing it now with ongoing pandemic woes. Ladies, if you need a reset, a weekend getaway close to home, or just a place to disappear and recharge for a few hours, I'd like to give you the perfect excuse: The Louisville Women's Expo will be held the weekend of Feb. 26-27 at the Kentucky Fair and Exposition Center, and Landmark Recovery is the supporting sponsor.
The expo will offer you a weekend to shop, pamper, sample, and focus on your personal health and wellness in the "Derby City." There will be fashion shows, cooking demonstrations, beauty and fitness displays, information regarding finances and education, and much more.
Our Landmark team also will be hosting a booth to provide resources for a healthier you and a healthier family.
We want to offer you a place to discuss mental health and physical wellness, take a photo at our beautiful butterfly wall, and sign up for a special surprise giveaway. And if you have any questions about Landmark's services for men, women and families who have been impacted by drug and alcohol addiction, we would love to speak with you.
We love our community and the people we serve. In 2021, Landmark Recovery of Louisville was ranked the "#1 Best Addiction Treatment Center in Kentucky" by Newsweek. We could not be more thrilled to be sponsoring this event especially for women.
Allows us the pleasure of meeting you and encouraging you. Grab your girlfriends and stop by our booth Feb. 26-27!
Landmark Recovery is a rapidly growing network of drug and alcohol treatment centers offering affordable, evidence-based and personalized care for substance use disorders and co-occurring disorders. For more information and to find treatment near you, visit https://landmarkrecovery.com/locations/find-a-landmark-near-you/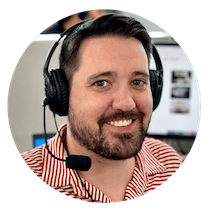 Choose Recovery Over Addiction
We're here 24/7 to help you get the care you need to live life on your terms, without drugs or alcohol. Talk to our recovery specialists today and learn about our integrated treatment programs.