A federal judge in Texas sentenced Eric Kay, who once served as communications director for the Los Angeles Angels, to 22 years in federal prison on October 11. Kay was accused of supplying the drugs that led to the overdose death of Angels pitcher Tyler Skaggs in 2019. The sentence comes after Kay was convicted in February on two counts of drug distribution resulting in death and drug conspiracy, according to the Associated Press.
Skaggs died with fentanyl in his system
Skaggs was found unresponsive in a Southlake, Texas hotel room on July 1, 2019, about 15 miles from where the Angels were supposed to begin a four-game series with the Texas Rangers. The 27-year-old starting pitcher choked to death on his own vomit with a fatal mix of alcohol, fentanyl and oxycodone in his system, according to a toxicology report. 
Kay told federal investigators that he provided Skaggs with illegal oxycodone pills, a common opioid pain killer, and used the drug with him. Kay also revealed that some Los Angeles team officials knew about Skaggs' drug use long before the pitcher's death. The federal trial included testimony from five MLB players, who accused Kay of providing them with oxycodone pills between 2017-2019.
Kay went to rehab before Texas road trip
According to an ESPN report, Kay served as the team's public relations contact on road trips. The trip to Texas was reportedly his first since returning from drug rehab. His mother, Sandy, told "Outside the Lines" that her son started using opioids a few years after his father died in 1998. Kay's wife Camela also said that her husband "sought treatment for substance abuse" twice in 2019.
Learn More
If you or a loved one shows any signs of addiction, call 888-448-0302 to speak to a treatment provider. A member of the admissions team at Landmark Recovery is available to answer questions. Call our confidential phone line 24/7, or visit our locations page to find a treatment center in your area.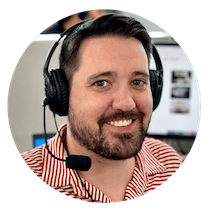 Choose Recovery Over Addiction
We're here 24/7 to help you get the care you need to live life on your terms, without drugs or alcohol. Talk to our recovery specialists today and learn about our integrated treatment programs.