Updated: August 17, 2023, at 1:32 p.m.
Finding the right gift for a sober friend or family member can be challenging. Celebrating milestones in recovery should be special, and that's why we've curated these unique sobriety gift ideas to inspire you. Whether the person in your life is one day sober, 100 days, or one year sober, there are gift ideas you can offer him or her for birthdays, sobriety days, or holidays that can help to encourage and strengthen their recovery.
11 Sobriety Gift Ideas
Giving gifts can be hard for everyone. Many people fall back to giving someone a nice bottle of wine or a case of imported beer. While this gift is normally a simple, yet effective gift, it is not right for everyone. You obviously can't give someone who is in recovery alcohol or some other substance. So, what do you do?
Luckily, there are a number of easy gift ideas that you can use for your loved one who is sober. Not only will it help you show your loved one that you care about them, but it also shows that you support them on their road to recovery. Below are a few great gift ideas for the sober person in your life.
Journal or Diary
It may seem simple but a journal can be a great sobriety gift for just about everyone. Whether it is to organize or record your life or to write creatively, a journal can give someone an outlet for creative expression. Not only will it help keep your loved one mentally engaged, but it can also be a form of catharsis and even act as a coping method when they are struggling with some sort of craving or urge to use again.
There are a number of quality journals, diaries, and planners available that you can purchase for your loved one. Online sites like Amazon have tons of great planners and journals available.
Yoga Mat
It is no secret that many people in recovery turn to yoga during sobriety or shortly after. Despite how prevalent substance abuse is in the United States, and globally, there is only a limited amount of treatment options available for management of these disorders. However, there is some evidence that shows that yoga, and other related forms of therapies, appear to be a positive tool for substance use disorders. There are favorable short-term outcomes when it comes to yoga, there are still more studies that need to be done to assess the long-term impact of yoga.
Regardless, a nice yoga mat could be a great idea for your loved one who is sober. Amazon has a number of options for yoga mats that you can look through and decide on. Having a yoga mat will help encourage your loved one to stay healthy and deal with cravings and urges to use again in a proper way.
SodaStream
In many cases, many former substance users will begin to substitute their alcohol or drug use with other things such as cigarettes, gum, or, in many cases, soda. However, these habits can end up costing a lot. Devices like a SodaStream is perfect for the loved one in your life who drinks soda all the time. It will help them save money and reduce their waste. As we know, soda is not the most healthy alternative, luckily SodaStream offers carbonated water in addition to soda functions.
Personalized Sobriety Date Medallion
As people continue on their journey to recovery, they will pass milestones such as three months, six months, one year, and so on and so forth. When someone passes one of these milestones it is common that they receive some sort of relic like a medallion to commemorate their accomplishment. While some organizations will give out these tokens, there are also opportunities for you to buy a personalized one for your loved one.
There are a number of options for personalized milestones and sobriety date medallions available online.
Books
Everyone loves a good book, this can be especially true for people in recovery who have thrown themselves into other hobbies that they enjoy after getting sober. You know your loved one, you know what they like, you can find a book that aligns with their interests. This could be sci-fi, history books, self-help books or something else, there are literally millions of options available to you. With that said, sometimes you may not know what they will like best, when this is the case, you can always give them a gift card to a bookstore such as Barnes and Noble.
While your loved one may love a good story that doesn't have anything to do with addiction or sobriety, it may be beneficial for some to get them some books that may help to strengthen their sobriety. There are a number of lists and reviews out there when it comes to addiction-relation books. Similarly, there are many memoirs from people who used to suffer from substance use disorders that can prove to be helpful and inspiring. Some include memoirs from Anthony Kiedis, the lead singer of the Red Hot Chili Peppers, and Steve-O, the famous actor, and stunt performer.
Recovery-Related Items
There are many items like mugs and clothing out there for your sober loved one that can help to promote their sobriety. Many people in recovery are proud of the progress that they have made and aren't afraid to show it off, for people like this, these types of sobriety gifts are perfect. With that said, there are others who like to live a more private lifestyle and don't like everyone to know their history and, for these people, it is best to avoid these gifts.
As mentioned before, there is no short supply of sobriety-related items like keychains, mugs, and clothing. These gifts can range from inspiring to funny. Find the one that best suits the person you are purchasing it for.
Donation
Following sobriety, many former users will become more in tune with charity and volunteering. Because of this, it may be best to take a more holistic approach to gift giving. If your loved one is not one for sobriety gifts, it may be best to make a donation in the name of your loved one and give it to them as a gift. For these, find out what type of charities that your loved one works with or enjoys and make a donation in their name.
Art Supplies
As mentioned earlier, many sober people have more time on their hands and have begun to use more of their time to do things that they love, in some cases, this means throwing themselves in their artwork. In fact, art therapy is becoming an alternative care option in many treatment centers to help patients deal with addiction-related issues that come with sobriety. For people that want to continue to work on their art following initial treatment, it can be expensive.
Art supplies cost a respectable amount of money and when you are having to constantly purchase and repurchase items like paintbrushes, paint, and canvases, it can really add up. Whether their medium is paint, colored pencils, or something else, there are many tools and devices available to help your loved ones with their future art projects.
And, if you want to get them something a bit out of the ordinary, there are other options available such as a 3D printing pen for them to make 3D sculptures with. And some of them are somewhat inexpensive.
DIY Kit
Along with art projects, there are a number of do-it-yourself kits that you can purchase for your loved one to help keep them occupied with something. Early sobriety is filled with feelings of boredom, anxiety, depression, loneliness, and more. If these issues are not dealt with properly, it can lead to a newly sober person falling back into their substance use problems. However, by providing them with other things to do to keep their mind off of their urges and cravings, they can bypass these issues.
There are a number of DIY kits online that you can get for your loved one. Not only will these keep your loved one occupied they will also learn a new skill and may discover a new hobby. You can even cater it to interests your loved one has as there are many options. Whether it is a garden kit, a cooking kit, or something else, there are a number of online tools to help keep your loved one occupied.
Activities
Many people are not fans of getting material gifts, a lot of people would prefer just to spend quality time with people that they care about. If this is the case, why not plan a day that is full of special recovery activities for them. Creating an itinerary and surprising them with each activity can be a fun way to spend time with your loved one. Not only will this provide time for you and your loved one to spend together, but it will also get their mind off of cravings that they may be facing, and will help to demonstrate to them how you are there for them if they need you, something that may happen during their recovery process.
Classes
Again, getting your loved one to take their mind off of their sobriety and hopefully off the urges associated with sobriety is important for preventing relapses. One thing that you can give your loved one to help not only keep them occupied but entertained and engaged as is classes. Now, what specific classes you give depends on what your loved one enjoys. For example, art classes should be a go-to if that's what they are into, others are into physical activity in which case yoga or martial arts classes can come in handy. Whatever you choose, having your loved one take classes will keep them entertained and their mind off of their sobriety.
Now What?
As you can see there are countless sobriety gift ideas for people in your life maintaining recovery. Just because they're sober doesn't mean that this has to be hard. Focus on who they are and what they like and you should be able to find something that they will be interested in.
Sobriety is hard and doing it alone can be even harder. Coming face to face with the reality that you or a loved one has a substance use problem can be a tough pill to swallow. However, if you look to help your loved one, it may be beneficial to look for treatment centers that can help. Rehabilitation facilities, such as Landmark Recovery, can help your loved one deal overcome their addiction.
Landmark Recovery can offer patients access to medically supervised detoxification, inpatient treatment, and intensive outpatient programs. Inpatient and outpatient care will provide patients with access to individual and group therapy sessions that help them prepare and deal with sobriety, urges, and potential relapse. If you are interested in learning more about a personalized treatment plan that can help your loved one, please visit our website and reach out to our admission staff today at 888-448-0302.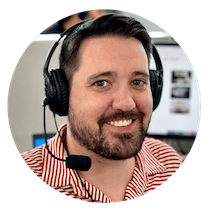 Choose Recovery Over Addiction
We're here 24/7 to help you get the care you need to live life on your terms, without drugs or alcohol. Talk to our recovery specialists today and learn about our integrated treatment programs.