We offer treatment programs to help anyone with an addiction
Mass media shapes the way many people view the world today, including addiction. Thanks to popular TV dramas like "Law & Order" and alarming headlines on the evening news, addiction to drugs and alcohol is often viewed through the lens of crime and legal consequences. Instead of reinforcing the negative stigmas of addiction that don't tell the entire story, you can help one of the nearly 20 million people with a substance use disorder by increasing your knowledge of the resources used to battle addiction.
Substance use disorder (SUD) touches more than just the lives of the people abusing drugs or alcohol. Addictions can impact relationships between couples, friends, family and co-workers. People with an SUD become so fixated on getting drunk or high that they prioritize alcohol and drugs above all else, including personal responsibilities.
There's a good chance you know someone struggling with an SUD and want to help them. While you may not be able to convince someone to check into a rehab center, there are things you can do to help.
5 Ways to Help Someone With An Addiction
At Landmark Recovery, we're proud to offer accredited treatment programs that help patients through detox, clearing the harmful effects of substance use from their bodies. Our rehab centers also provide both individualized and group therapy to help patients understand how to deal with triggers once they return home. But even if you don't work at a rehab center, we still have five easy ways you can help someone with an addiction.
1. Educate yourself

First, if you want to help someone with an addiction, start with understanding the difference between drug and alcohol use, abuse, and dependence. Listed below are the differences between how people consume addictive substances.
Substance use
Substance use, including tobacco and alcohol, is consumption that doesn't cause behavioral or health disorders. If you grab a drink at dinner or smoke a cigar on your back porch, you are a "person who drinks," a "person who smokes" or a "drug user."
Substance abuse
Substance abuse is the medical term for behavior that puts you at risk of becoming physically or mentally dependent on drugs or alcohol. Abuse threatens your health and your surrounding environment. You may be abusing drugs or alcohol if you develop physical or mental behaviors that cause problems in your life.
For example, taking drugs or binge drinking causes you to miss work excessively, or you become easily frustrated around your partner or family. If you drink and drive, you could even be putting yourself and the cars around you at risk for an accident.
Drug/alcohol dependence
Dependence to drugs or alcohol causes you to lose your ability to make choices with a sound mind. Your body becomes uncomfortable without a substance or you experience physical symptoms whenever you try to quit. Sometimes, both physical and mental symptoms happen in the absence of a substance.
Listed below are a few signs of dependence:
Withdrawal symptoms happen when trying to cut back on drugs or alcohol or quit altogether
Irritability at the thought of not being able to drink or take a particular drug
The effects of drugs or alcohol take longer to wear off with each use
Needing more of a substance to feel an effect
The more you know about substance use, the easier it is to recognize the signs of substance abuse and get a loved one the help they need.
2. Watch your language
Addiction is a disease. Medical researchers all agree. If you want to become an advocate for someone struggling with addiction, then get in the habit of using language that shapes it as a public health issue and doesn't reinforce negative stereotypes.
When you hear the terms "addict," "junkie," or "alcoholic," do you think public health crisis? These negative names are linked to feelings that frequent drug use or alcoholism is an issue of morality and bad decision-making. You end up blaming the person rather than the disease, which can shame or guilt someone struggling with addiction out of asking for help.
Next time you want to help someone with an addiction, try replacing names that reinforce negative bias with one of the following terms:
Person with a substance use disorder (SUD), instead of "addict"
Person with a drug problem, instead of "junkie"
Person with an alcohol use disorder (AUD), instead of "alcoholic"
Reshaping your language towards someone struggling with addiction shows that the disease is the problem, not them. Watching what you call a person with an SUD could be the difference between them asking for help or continuing down a road of abuse that could turn deadly.
3. Empathize, don't judge them
Helping someone with addiction means understanding that relapse is possible. Between 40-60% of people treated for substance use disorders will relapse at some point, according to the National Institute of Drug Abuse. However, that does not mean they failed.
Relapse is something many people battling an SUD experience. While it may seem like a failure, relapse can be viewed as a phase of recovery or a setback. Do your best to learn triggers and encourage someone with an SUD, even if they experience a relapse. Learn the circumstances that led them to substance use in the first place.
Here are three factors that may cause a person to start using drugs or alcohol:
Social factors: peer pressure, accessibility, etc.
Family factors: family history with addiction, abuse and neglect
Individual factors: curiosity, low self-esteem, escape from problems in life, frustration and loneliness
At Landmark Recovery, patients go through multiple forms of individual and group therapy that help dive deeper into personal addiction. Our clinically trained therapists and local psychiatrists will develop a foundation for recovery using the factors that led to addiction in the first place.
4. Refer them to a rehab center
The first step of recovery is to ask for help. In 2017, only 19% of people 12 years or older who needed treatment for a substance use disorder actually received it. Once you learn the signs and language of addiction, you can help someone with an SUD by referring them to a rehab center designed to help them achieve long-term sobriety.
Landmark Recovery has enough facilities to help you or a loved one conquer addiction. The people you want to help may need more information before they make the decision to seek treatment. Call 888-448-0302 today and talk to a recovery specialist.
4. Support them
Once someone with an addiction checks themselves into a rehab center, show them you care by supporting them during treatment. The facilities at Landmark Recovery have a scheduled family day once a week for patients undergoing residential treatment. When family day arrives, show your support by coming to visit.
You can also send letters to patients at Landmark Recovery rehab centers. Patients have limited cell phone access while in treatment and can only make calls during therapy sessions. If you know someone in rehab and receive a call from an unknown number, answer it. It could be a loved one reaching out to share their experience.
5. Don't ignore the signs. Get help now.
Recovery specialists at Landmark Recovery are available 24/7 to talk about addiction to drugs or alcohol. Call 888-448-0302 to learn more about how you can help yourself or a loved one start the road to recovery.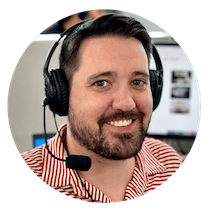 Choose Recovery Over Addiction
We're here 24/7 to help you get the care you need to live life on your terms, without drugs or alcohol. Talk to our recovery specialists today and learn about our integrated treatment programs.