Halloween, Thanksgiving, Christmas and New Year's account for major milestones in the holiday season. During the holidays, though, substance use disorders claim the lives of an even larger number of people than usual. Centers for Disease Control and Prevention (CDC) reported the drug overdose trends among a southeastern Medicaid population during 2016. Three sharp spikes appeared in July, October and December.  These, of course, coincide with Independence Day, Halloween and Christmas. Thanksgiving proved to be an ebb in the trend albeit resting higher still than the entire first half of the year. 
Drug Abuse Mortality in Holiday Season
 In 2021, U.S. drug overdoses peaked at almost 108,000 deaths, their highest rate in history. Nearly two thirds of those overdoses involved fentanyl or some other synthetic opioid. The opioid crisis's death toll jumped 30% from 2019 to 2020 and another 15% through 2021.  
Part of the problem is that every user thinks they are uniquely insulated from these mortal dangers. No one who uses heroin, for example, expects that they'll overdose because it's so easy to feel like you're in control of how much you take. In theory, those who know what they're doing should never overdose. In practice, however, they usually do overdose eventually. There are so many factors that they don't even know to consider. As such, they end up adding themselves to these statistics.  
Major holidays coincide with the major spikes in overdose trends, too. Holidays like Thanksgiving are actually times when people get very comfortable. They might get off work for the holiday, or they might get out of school. Spending time with family often provides some with not only more comfort but extra money also.  
Even though you don't want to miss out on the opportunity to spend all this time with family and friends, don't. If you have any of the habits contributing to these fatal overdoses, you should be taking this opportunity to get into rehab as quickly as possible. Those who bank on being able to make that decision after the holiday season is over may not survive the holiday season at all.  
Now's the time to go to Landmark Recovery or call 888.448.0302. 
A Thanksgiving Overdose
In the summer of 2022, Judge Katherine Crytzer of the U.S. Eastern District Court in Knoxville, Tenn. sentenced a heroin dealer to life in prison for crimes committed in fall 2018. Stacey Williams, Jr. sold a Kodak, Tenn. resident heroin cut with fentanyl. The user overdosed on Nov. 22, 2018 – Thanksgiving morning.  
What's worse than the death itself is the fact that there's nothing unique about the circumstance. There's virtually nothing unusual at all about overdosing on Thanksgiving. Heroin may not be your drug of choice, but if you have a drug of choice, the stats indicate the end result may be the same regardless. Overdoses are rampant and seemingly inescapable.  
Holidays: A Threat to Recovery
If you're already in recovery, there are several things about the holiday season you should beware. Also, keep in mind that the holiday season is known to kick into high gear after Halloween. Thanksgiving is the first of several holidays that directly affect adults' routines. Unlike with Halloween, this is when people tend to take time off work and travel to see family. People take extra time to prepare for Thanksgiving. 
Anything that breaks your regular routines might constitute a threat to your recovery regimen. You probably learned this in rehab actually. For instance, if these holiday activities are throwing you off your workout routine and making you miss any support-group meetings you might normally have, that could destabilize you. While a therapist wouldn't necessarily want you to get too anxious about deviations from your routine, these are usually large deviations.  
On top of all that, stress picks up, too. A lot of these preparations are stressful endeavors. That's only going to make you more susceptible to taking the first opportunity that comes along to jump back onto your substance of choice.  
Alcohol Addiction During Holiday Season
The holiday season is especially difficult to handle if you're in recovery from alcohol use disorder. On one hand, it's easier to survive overdose when it comes to drinking. On the other hand, it's easier to encounter alcohol than any other threatening substance. Thanksgiving dinner is almost guaranteed to come with wine, and alcohol's the substance from which you're abstaining, that might be difficult.  
It's important to get family and friends to support you during the holiday season. The more supportive they are, the easier it'll be for you to be responsible. You have challenges not everyone has, which means you can't afford to be around so much alcohol. This differs from stimulant use disorder for example.  
Those in recovery from addiction to methamphetamine could travel to see family for the holiday, endure the stress and not use simply because they might not know how to acquire meth in the state or city to which they travel. Alcohol on the other hand is pretty universally accessible.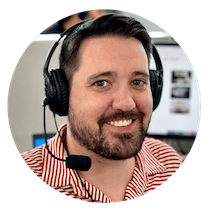 Choose Recovery Over Addiction
We're here 24/7 to help you get the care you need to live life on your terms, without drugs or alcohol. Talk to our recovery specialists today and learn about our integrated treatment programs.