For anyone wrestling with alcohol use disorder or a substance use disorder, the holidays can be the perfect time to get treatment. 
If the idea of quitting drinking or using drugs when the party scene is in full swing seems questionable, hopefully today's glimpse at harnessing the holidays for recovery will change your mind.
6 Reasons Why The Holidays Are The Perfect Time To Get Treatment

There Is No Perfect Time to Quit 

Avoid Holiday Temptations In Rehab 

Start The New Year as a New You

Use Up Remaining Holiday Allowance, or Use The Holidays As Your Cover Story

You'll Only Start Recovering When You Take Action. If Not Now, When?

Have a Holiday To Remember 
1) There Is No Perfect Time To Quit
Now, recovery during the holidays is a smart move if you start from the premise that there is no perfect time to quit.
There will always be some event right on the horizon you could use as an excuse to delay from a birthday to a wedding to a tedious work-related event you'd sooner sidestep.
The choice you need to make – before you choose to get back on track – is whether you are prepared to let external events derail your recovery.
Rather than worrying about the strong likelihood of relapse over the holiday periods, instead accept that there's never a "right" time to do anything in life. Sometimes circumstances conspire to make certain things easier, but you'll ultimately be faced with a lifetime of holidays once you are free of drink or drugs. With alcohol or drugs out of your life, though, those holidays will get better rather than worse.
Once your life is unraveling to the extent you're thinking about heading to rehab, the perfect time to quit is now.
2) Avoid Holiday Temptations In Rehab
Maybe you accept that there's no ideal quitting time, but you still can't face the thought of recovery during the holidays. Perhaps all you can think about is the stress of coping with social situations without your usual chemical crutch.
If so, how about if we told you that you could easily avoid all the temptation the holiday season throws your way?
Well, you can if you use this time to kickstart your recovery. Whether you need residential rehab or an intensive outpatient program, surround yourself with people going through the same thing as you in a supportive setting far from any alcohol or drugs. Views through this lens, quitting during the holidays is a sound strategy.
3) Start The New Year As A New You
Are you tired of making hollow New Year's resolutions that seem to fall flat by the end of January?
Beginning your journey to recovery during the holidays gives you a head-start on the coming year and allows you to build a solid foundation to build on.
Imagine how great you'd feel if, by the end of January, you were instead celebrating your first month clean of all substances.
Making meaningful changes to your life when you're gripped by addiction to drugs or alcohol is tough. Taking the time to sober up will give you the time and the clear head needed to reassess all aspects of your life. When you're not substance-impaired, you'll find yourself making much more sensible decisions.
4) Use Up Remaining Holiday Allowance, Or Us The Holidays As Your Cover Story
Although the Family and Medical Leave Act (FMLA) entitles you to take time off work if you need to recover from addiction to drink or drugs, not everyone is happy about telling their employer the truth.
If you need to take a stealthier approach to cleaning up – and you need to do exactly what's right for you – the holidays can act as the ideal cover. Use any outstanding leave and take a staycation instead of heading away. Work on yourself then return to the workplace on your own terms looking and performing better than ever before.
Once again, the holidays and recovery can go together seamlessly if you use this time of year to your advantage rather than an excuse. 
5) You'll Only Start Recovery When You Take Action. If Not Now, When?
This is a statement of the obvious, but nothing will happen until you take action.
Well, that's not entirely accurate. What will happen if you're addicted to a substance is a continued downhill slide.
Take the time as the holidays approach to honestly analyze your lifestyle and ask yourself if using alcohol or drugs to cope with stress, depression, or anxiety is working. Be honest. Even if the substance started as an effective coping mechanism, is it still effective, or are you finding yourself in a worse state than before?
Before you think about packing for rehab, brace yourself for an ongoing journey that could include relapse. Indeed, up to 60% of addicts in treatment will relapse. Your success or failure will hinge on taking action even if things go wrong.
6) Have A Holiday To Remember
If you still need some encouragement to get on the road to recovery, why not treat yourself to a holiday season you can remember?
Putting the drugs or alcohol away for good doesn't mean you need to spend the holidays isolated and lonely. Reconnect with family – always a smart move as addiction tends to damage relationships – and ensure that these memories endure.
What To Do Next
Are you ready to take the next step and consider which form of treatment makes the best fit? If so, we genuinely care here at Landmark Recovery, and we'll help you get back on track over the holidays.
Give yourself the best gift this year: the gift of sobriety. Call us today at 888-448-0302 and one of our friendly admissions team will guide you every step of the way.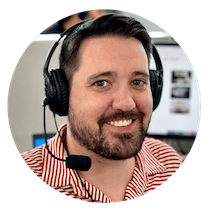 Choose Recovery Over Addiction
We're here 24/7 to help you get the care you need to live life on your terms, without drugs or alcohol. Talk to our recovery specialists today and learn about our integrated treatment programs.