If you're convicted of drinking and driving in Colorado, you could face criminal penalties like jail time or heavy fines. If the offense happens in Denver County, however, you could have the opportunity to go to Sobriety Court, especially if you struggle with alcohol addiction. This specialty court program not only gets people the help they need to overcome their alcohol problems, but it also helps reduce the number of fatal collisions caused by drunk drivers.
Crashes contributed to driving under the influence of alcohol hit an 18-year record in 2021, CBS News Colorado reported in February of 2022. According to state data, about 253 people died in crashes involving impaired drivers, an increase of 45% since 2019 (176 deaths).
What is Sobriety Court?
Sobriety Court is a voluntary, misdemeanor treatment court that targets repeat DUI offenders struggling with alcohol addiction.  It's one of Denver County's specialized court dockets, also known as problem-solving courts (PSCs), and works similarly to Colorado drug courts. Sobriety Court focuses on rehabilitation instead of incarceration, allowing participants to receive addiction treatment and learn how to live a substance-free life.
Administrators say that since the inception of Denver County Sobriety Court in 2011, the program has contributed to reducing drunk driving re-arrests. Sobriety Court consists of five phases. According to the participant handbook, participants may be enrolled in the court for 14-to-24 months.
Who is eligible for Sobriety Court?
To qualify for Denver County Sobriety Court, participants must meet the following criteria:
Volunteer for the program

At least 18 years old

Live in the Denver Metro area, or within 15 miles of the

Lindsey-Flanigan Courthouse

Have at least one but no more than three DUIs in Denver County

Charged with a misdemeanor impaired driving offense
How are you chosen for Sobriety Court?
The Sobriety Court team analyzes the records of potential participants to determine if they meet the requirements to enroll in the program. Denver County Sobriety Court is made up of a team that includes the following roles:
Sobriety Court judge

Probation officers

Prosecuting attorney

Defense counsel

Treatment providers
Once a defendant agrees to go through the Sobriety Court program, they must participate in a complete drug and alcohol assessment. A treatment provider will then determine the best treatment plan, which could include:
Participants must attend, actively engage in and complete their treatment program to be considered for graduation from Sobriety Court.
How to graduate from Sobriety Court
Once a participant successfully completes all five phases of the program, they'll become eligible to graduate. Candidates must submit a graduation application to the Sobriety Court Team to be considered. The final decision is determined by the Sobriety Court Judge.
Unsupervised probation
Upon graduation from Sobriety Court, participants will be placed on unsupervised probation for the remainder of their probation term. During that time, all changes in address or phone numbers must be reported to a probation officer. Any new criminal charges must also be reported to the police, and you could have your probation revoked. 
Need help with alcohol addiction?
Do you or someone you know struggle to stop drinking alcohol once you start? Do you experience uncontrollable alcohol cravings or physical withdrawal symptoms? you could benefit from medical detox under the supervision of a licensed drug and alcohol rehab center. 
The road to long-term recovery and a restored body and mind is only one phone call away. Call 720-702-9994 to speak to an admissions team member at Landmark Recovery of Denver, one of the newest treatment centers in Colorado.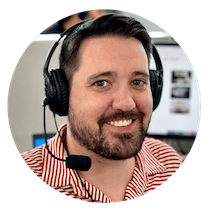 Choose Recovery Over Addiction
We're here 24/7 to help you get the care you need to live life on your terms, without drugs or alcohol. Talk to our recovery specialists today and learn about our integrated treatment programs.