The COVID-19 crisis has done nothing to help citizens suffering from substance addictions. If anything, the pandemic has compounded these issues and made them worse. But even as Indiana struggles under the dual weight of an opioid crisis and a global health pandemic, Indiana's government is making strides to alleviate some of the pressure.
During his time in office, Governor Holcomb has taken a hands-on approach to tackling addiction in Indiana. Under his leadership, Senate Bill 33 passed, and money has been dispensed to numerous initiatives to target the state's drug crisis. So what exactly is being done to help Hoosiers?
The Grand Challenge
September is National Recovery Month: this is a time dedicated to understanding substance abuse, celebrating those who have recovered, and those who are just starting their path to recovery. As residents of Indiana reflect on their losses, trials, and triumphs of the past year, there is good news to be had as well.
Through Indiana University, the Responding to the Addiction Crisis Grand Challenge has taken shape. Since 2017, more than 130 business, nonprofit, and government partners in 31 counties have been working tirelessly to address Indiana's drug crisis. Their effort includes combating addiction issues while offering much-needed support to those coping with substance abuse.
The Grand Challenge's 32 teams are tackling "educational and training opportunities, prevention and treatment options, policy and law, and the economic impact of the addictions crisis." Although the COVID crisis has posed difficulties in their progress, it hasn't stopped them.
Hundreds of current and future frontline workers have been trained to assess and treat sufferers of substance abuse. The Grand Challenge has benefitted everyone from pregnant mothers to vulnerable youth and beyond. This initiative has been enormously beneficial during the COVID pandemic and will continue to do good long after the virus releases the world from its grip.
Innovations in Medicine
Meanwhile, at Indiana University, researchers have been gifted a $12 million grant by the National Institute on Drug Abuse. The money is to facilitate research of a new medication that will help treat opioid withdrawals as well as other addictions and mental illnesses. The medicine, tezampanel, shows great promise and may help with future breakthroughs in psychiatry and addictions research.
The Employer Opioid Summit
And in another corner, Indiana's first-ever Employer Opioid Summit is soon to be presented virtually by the Wellness Council of Indiana and the Indiana Chamber of Commerce. This summit is aimed at Indiana's business employers to help them support employees struggling with substance abuse.
This program aims to create an environment for employees where they can prioritize their well-being and feel supported, even as they cope with the devastating effects of substance abuse. Because of the uncertainty and stress of COVID, there has been an explosion of demand for addiction support services. Now more than ever, it's crucial that employers understand that addiction support benefits both their business and the health and safety of their teams.
With all these initiatives in place, it seems that the future of Indiana's substance abuse problem is getting just a little bit lighter.
To learn more about addiction support in Indiana, reach out today.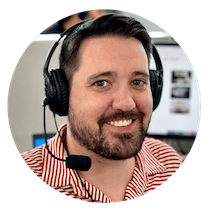 Choose Recovery Over Addiction
We're here 24/7 to help you get the care you need to live life on your terms, without drugs or alcohol. Talk to our recovery specialists today and learn about our integrated treatment programs.