Key Strategies to Reduce Opioid Overdoses
U.S. President Joe Biden announced last month new actions planned to slow down the nationwide opioid crisis. These plans include key investments and actions to reduce overdose deaths, better equip first responders and raise awareness about the dangers of taking illegally sold drugs. The U.S. Department of Health and Human Services will award nearly $1.5 billion in grants to states, tribal lands and territories in support of reducing opioid overdoses. The money will go towards addiction treatment, recovery support services, peer support, and increasing access to life-saving medications such as naloxone (commonly branded as Narcan) which can reverse opioid overdoses. It will also be used to treat stimulant use disorders, including cocaine and methamphetamine addictions.
States, cities and organizations across the country have recently taken action to stem the rapidly growing number of overdose deaths attributed to opioids. Increasing distribution of naloxone appears to be the most popular strategy among local governments. The Los Angeles Unified School District recently announced it will place the overdose reversal drug in every K-12 school after a string of teen overdoses there. The town of York, PA recently handed out naloxone to anyone who wanted it. In Washtenaw County, Michigan, free first aid kits containing naloxone were recently made available at two transit centers.
How the Feds Plan to Fight Opioids
The grant programs, which are part of the Substance Abuse and Mental Health Service Administration (SAMHSA) State Opioid Response, provide funding that will allow states to invest in other strategies that will help save lives in hard-hit communities. Health and Human Services announced investments of more than $104 million to public, private and non-profit entities working to expand access to treatment and prevention services to those suffering from addiction in rural areas. A goal of the funding is to create new sites that provide medication-assisted treatment (MAT) as well as workforce mentorship and training.
The U.S. Food and Drug Administration recently introduced its Overdose Prevention Framework, and issued guidance that clarifies the distribution of approved naloxone products to harm reduction programs under a public health emergency exclusion and exemption from certain requirements under the Drug Supply Chain Security Act. The guidance is an attempt to make it easier to get naloxone into communities. The framework outlines four priorities:
Supporting primary prevention by eliminating unnecessary initial prescription drug exposure and inappropriate prolonged prescribing.
Encouraging harm reduction through innovation and education.
Advancing development of evidence-based treatments for substance use disorders.
Protecting the public from unapproved, diverted, or counterfeit drugs presenting overdose risks.
Within Biden's 2023 budget request is an allocation of $42.5 billion for National Drug Control Program agencies, a $3.2 billion increase over the current year. Biden also announced a total of $287 million to support law enforcement in areas hardest hit by drug trafficking and sanctions on individuals or groups involved with drug cartels. The Treasury Department has sanctioned 27 people and 17 entities involved in drug trafficking since December 2021. This includes designations of individuals tied to the Cartel de Jalisco Nueva Generacion (CJNG), a violent Mexico-based organization that traffics a significant proportion of illicit fentanyl and other deadly drugs into the U.S.
The Department of Labor's Employment and Training Administration launched the Recovery-Ready Workplace Resource Hub, which provides information and resources to businesses about becoming recovery-ready workplaces. Recovery-ready workplaces are identified as those which offer employment opportunities to people in or seeking recovery, inform employees in recovery that they may have the right to reasonable accommodations and other protections that can help them keep their jobs, and help employees get treatment for substance use disorders.
Creating Opioid Awareness
Among the biggest tactics to fighting the current opioid crisis is raising awareness about the risk of taking illegal drugs like heroin, and misuse of prescription pain relievers such as oxycodone, hydrocodone, methadone, codeine, and fentanyl. Drug overdoses have claimed the over 400,000 lives in the last five years alone, according to the U.S. Attorney's Office. In 2020, nearly 75% of overdose deaths involved an opioid, which is a family of highly addictive pain relievers.
In 2012, more than 255 million prescriptions were written for opioids in the U.S. That's nearly enough for every American adult to have their own opioid prescription. By 2020, the number of opioid prescriptions dropped to 142 million, which addiction prevention advocates say is still too many. Chris Fox, executive director for Voices for Non-Opioid Choices, wants congress to pass a bill that would help more people get access to non-opioid pain relievers.
"Healthcare providers and patients should have a say over which treatment options are best for them — not Medicare payment policy alone," Fox wrote on Medpage Today. "With over 43 opioid prescriptions written for every 100 Americans in 2020, it's clear this broken system is only worsening the opioid epidemic."
The bill has bipartisan support from more than 110 federal lawmakers and endorsements from the American Medical Association, and American Society of Anesthesiologists.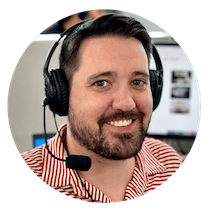 Choose Recovery Over Addiction
We're here 24/7 to help you get the care you need to live life on your terms, without drugs or alcohol. Talk to our recovery specialists today and learn about our integrated treatment programs.