What to do at a party if you're not drinking
Congratulations! You've been invited to a bachelor or bachelorette party, or even better, you're the reason for the party. For anyone unfamiliar with bachelor/bachelorette parties, you've probably heard of movies like "The Hangover" and "Bridesmaids," where the groom or bride is celebrated during fun, and sometimes over-the-top activities involving alcohol. Maybe you've run into a bachelorette party where participants are hopping from bar to bar and asking people to buy the bride a shot. The stereotypical bachelor party includes a stripper and lots of beer. 
It can seem like drinking is almost a required activity at bachelor or bachelorette parties. However, it's just as normal to avoid alcohol altogether and still have a great time. Besides, who wants to spend the next day getting over a hangover instead of celebrating with the groom or bridal party? That's one risk of binge drinking, which can lead to future alcohol addiction.
Reflections on going to parties and staying sober
If you're in recovery or simply don't drink or take drugs, you might be wondering what it's like to stay sober at a bachelor or bachelorette party. Sobriety shouldn't disqualify you from having fun at social events, even when alcohol is present. Bachelor or bachelorette parties are important traditions for grooms and brides-to-be to enjoy before they get married. However, depending on where you are in your recovery, attending parties can be challenging without a plan.
You might be having fun, but it's important to be aware of when your sobriety could be threatened, said Duke Rumely, who's been recovering from alcohol addiction for more than 30 years. Early in his recovery, Rumely was the designated driver at his friend's bachelor party. However, he didn't feel it was a safe environment for his recovery and left early.
"When the party hit that tipping point, I knew it was time to go," said Rumely, the founder of Sober AF Entertainment. "It was probably in my first five years of being sober. I was able to leave anytime I wanted because I had driven myself."
Rumely said being honest about where you are in your recovery can put you in a better position to attend a party and not feel tempted to drink.
"My advice is, have a backup plan to leave when you feel uncomfortable," he said. "Make sure you talk about it before you go to the events, and make sure you have your non-alcoholic drink of choice nearby."
Related: How to Have Fun While Sober
For Aubrey Houston, who hasn't had an alcoholic drink in almost 20 years, sobriety helped him enjoy his bachelor party and remember the moments that would benefit his marriage long term. 
"The bachelor party was a way for me to be able to bond and enjoy the time with the guys," said Houston, who got married this year. "And also, to get any type of advice or any tips that will be beneficial to me becoming a future husband."
Houston stopped drinking after his brother died from alcohol and other health complications. He said even though other people drank at his bachelor party, he never felt uncomfortable because they already knew he didn't drink.
"They made sure that I still felt comfortable and wasn't being pressured to drink," Houston said. "They understood that I didn't, so that was the good part about it."
Watching other people drink too much might remind you why you decided to become sober in the first place. It might also give your loved ones a chance to show you that they support your recovery. Four months into her sobriety, Stephanie Barnes attended a friend's hen party in Brighton, United Kingdom. 
Barnes said she previously struggled with anxiety related to her drinking. When her friends found out she was in recovery, they supported her decision not to drink and helped her feel included.
"We got some non-alcoholic beers in for me and some non-alcoholic gin so I could still 'look' like I was drinking even though I wasn't," Barnes said.
10 tips for staying sober at a bachelor/bachelorette party
Whether you're the groom/bride-to-be, the best man/maid of honor or have been invited to join the pre-wedding celebration, it's important to consider those who wish to remain sober. Some people just don't drink. Others are recovering from drug or alcohol addiction. No matter the reason, the best bachelor/bachelorette parties are the ones that everyone can remember. 
We've compiled a list of the 10 best tips for staying sober at a bachelor/bachelorette party.
1. Do what the groom/bride wants to do
Some grooms/brides might choose alcohol-free activities if they're in addiction recovery or are non-drinkers. You might also be one of the only people at the party who wishes to stay sober during the party. Be respectful and mindful of the groom's/bride's wishes, but don't feel pressured to compromise your morals or your long-term recovery.
2. Talk to everybody ahead of time
Chances are high that everyone in attendance will know who doesn't drink. Still, it's a good idea to prepare everybody for the groom/bride or other attendees who choose not to drink. That way, everybody knows what to expect and can be mindful during the party/trip. 
3. Choose guests wisely
Unfortunately, some people might not be on board with a non-alcoholic bachelor/bachelorette party. Due to the negatives of addiction, some attendees might not want to monitor their own drinking for the sake of people in recovery, either. It's best to not invite anyone or attend a bachelor/bachelorette party who plans to drink no matter what.
4. Get non-alcoholic drinks
Some of the activities could involve places where alcohol is being served. Whether you're planning the activities or are one of the attendees who don't drink, try to have a preferred non-alcoholic drink in mind when you go out.
5. Go out during the daytime
It's more common for people to drink alcohol at night. For that reason, find daytime party ideas to reduce the temptation to drink.
View this post on Instagram
6. Be the designated driver
If your bachelor/bachelorette party involves a big group, volunteer to drive everyone around. If there are multiple sober attendees, take turns sharing the responsibility. This is a great way to hold yourself accountable if you don't want to drink. Not to mention, you control the music and the vibe for each ride.
7. Have a sober wingman
Whether you're the groom, best man or one of the attendees, it's best to find another sober person to help you avoid alcohol during the party. If the groom/bride is the one who wants to remain sober, everyone should be mindful of their drinking to ensure that nothing they drink has alcohol in it.
8. Have a plan to leave the party early
There might be times when things get out of hand during the party. You might also just be ready to end the night early. In any case, have a plan to leave the party if you feel uncomfortable.
9. Remember that no means no
No matter what your reasons are for avoiding alcohol, everyone in attendance should respect your wishes to remain sober. True friends and loved ones will support your decision. If you're in recovery, it's best to remember that nothing can come before your sobriety.
10. Avoid traditional alcohol venues
Bars, strip clubs and traditional party cities like New Orleans and Las Vegas might provide too much temptation if your goal is to remain sober. If the groom went to treatment and is now in recovery, these venues could be triggering. In that case, look for ideas and venues less focused on alcohol.
What is a bachelor/bachelorette party?
Bachelor and bachelorette parties are traditional celebrations for the groom and bride, respectively. In most cases, these celebrations are attended by men or women only and serve as preliminary send-offs before couples recite their vows and tie the knot. The groom's best man and the bride's maid of honor are usually responsible for planning either a one-day event or a days-long destination trip.
In other parts of the world, these pre-wedding celebrations are also known as "stag " (men) or "hen" parties. There are no differences, however, as the objective is to honor the groom and bride. This is usually achieved by doing activities that they enjoy. For some people who are in addiction recovery or simply don't drink, the activities they choose might not include alcohol.
10 alternative sober bachelor/bachelorette party ideas that don't include alcohol
Alcohol is a central nervous system (CNS) depressant that makes you more drowsy and lethargic the more you drink. You're also exposed to risk factors like intense headaches (a common withdrawal symptom associated with excessive drinking), and risky activities like illegal drug use and unprotected sex. But we're not here to spoil your fun. We just want to warn you not to let alcohol ruin the party. 
Instead, here are 10 fun ideas for bachelor and bachelorette parties that don't include alcohol:
Amusement park

Group classes

Fishing trip

Dinner and a show 

Go-karts

Spa Day

Classic sleepover

Escape room

Sporting event

 A camping trip
Have fun, be aware, learn more
Whether you're reflecting on the decision to attend a bachelor/bachelorette party or looking for sober activities, remember to be considerate of what the bride/groom wants.
If you or a loved one struggles with drugs or alcohol, we can help you live a healthier lifestyle at Landmark Recovery. Don't let shame and stigma prevent you from getting the help you deserve. Call 888-448-0302 to talk to a recovery specialist.
Our team is available 24/7 to answer questions.  Visit our locations page to find a treatment center near you.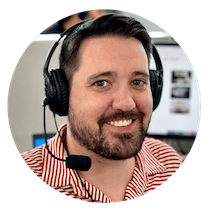 Choose Recovery Over Addiction
We're here 24/7 to help you get the care you need to live life on your terms, without drugs or alcohol. Talk to our recovery specialists today and learn about our integrated treatment programs.